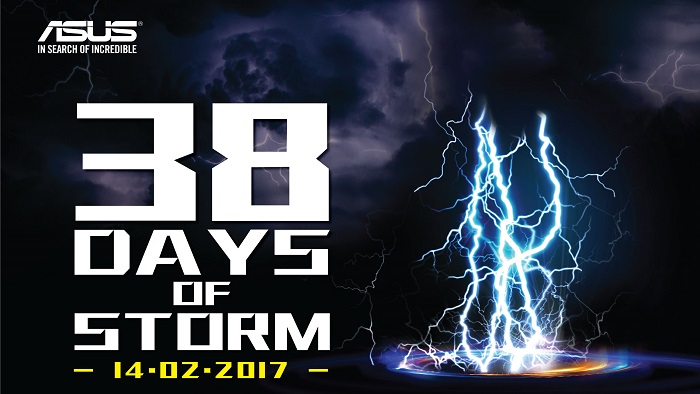 Starting 14th February 2017, in conjunction with the incredible 38-days standby time of the ZenFone 3 Max 5.5" (ZC553KL), ASUS will be hosting a campaign, dubbed "38 days of Storm", to give away 38 units of ASUS Zenfone 3 Max!
The ZenFone 3 Max (ZC553KL) is ASUS' latest sub-RM1000 5.5-inch full HD smartphone with a high capacity 4100mAH battery, eliminating battery life woes, packing more than enough power to get you through a full work day and beyond. Rated up to 38-days standby in 4G conditions, it could also be used as a power bank to charge up your other gadgets. It is powered by a Qualcomm Snapdragon 430 processor, and comes with 3GB of RAM plus 32GB of internal storage. It also includes a capable 16-MP rear camera with f/2.0 lens, as well as a rear mounted fingerprint sensor, making it the perfect all-rounder device.

While there are no further details yet on how this giveaway will be held, do stay tuned on ASUS Malaysia's Facebook and Instagram using the #TakHabisHabis hashtag, on how to join this giveaway campaign starting 14th February 2017.