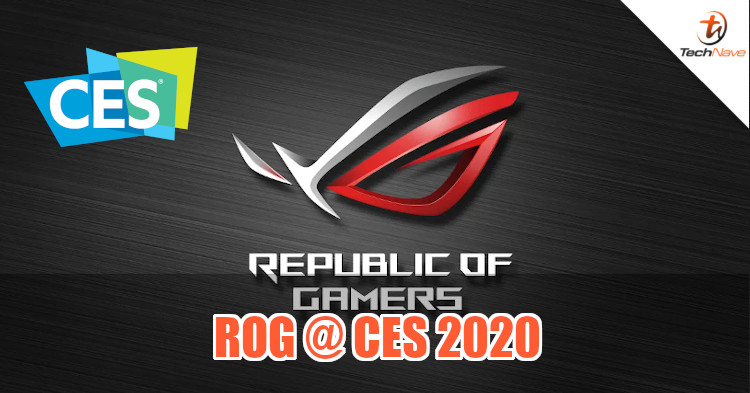 ASUS is starting this year with a strong emphasis on gaming if what has been announced at CES 2020 would indicate. Earlier this morning, the company had announced a series of new gaming laptops and some gaming desktop PCs, all belonging to the Republic of Gamers sub-brand.
One of the most exciting new reveals is the Zephyrus G15 gaming laptop. It features an IPS display with a 144 or 240Hz refresh rate, 3ms response time, and an 81% screen-to-body ratio. The chassis is quite slim at 19.9mm and is light enough at 2.1kg, though the more important tech specs to note would be that it's using AMD's new Ryzen 7 4800H CPU. In addition, it can come with either an Nvidia GeForce GTX 1660 Ti or RTX 2060 GPU with 6GB of VRAM, up to 32GB of DDR4 (3200MHz) RAM, and up to 1TB of NVMe PCIe SSD storage.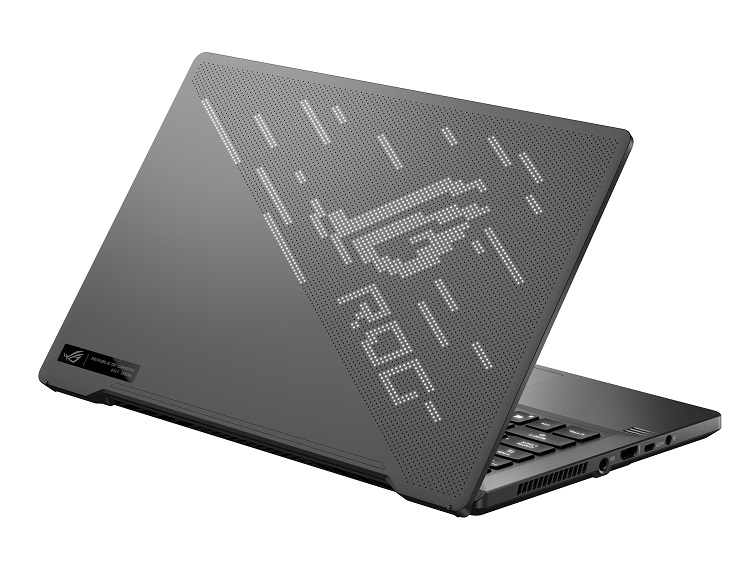 Zephyrus G14
Next is the smaller, but no less powerful, Zephyrus G14 gaming laptop. It sports much of the same specs as the Zephyrus, except it uses SDRAMs in place of standard RAMs and its only choice of GPU is the Nvidia GeForce RTX 2060. Also, the IPS display comes in a combination of 60Hz refresh at a max resolution of 1920x1080, or 120Hz at 1920x1080.
Moving on, let's take a look at the TUF Gaming A15, F15, A17, and F17. The TUF Gaming A15 and F15 are 15-inch laptops, while the other two are 17-inch models. All four are equipped with AMD's latest Ryzen 4000 series mobile CPUs or Intel's 10th Gen Intel Core processors. They will also use Nvidia's Turing-based GPUs, displays with up to 144Hz refresh rate, up to 32GB of DDR4 RAM, and up to 1TB of NVMe PCIe SSD.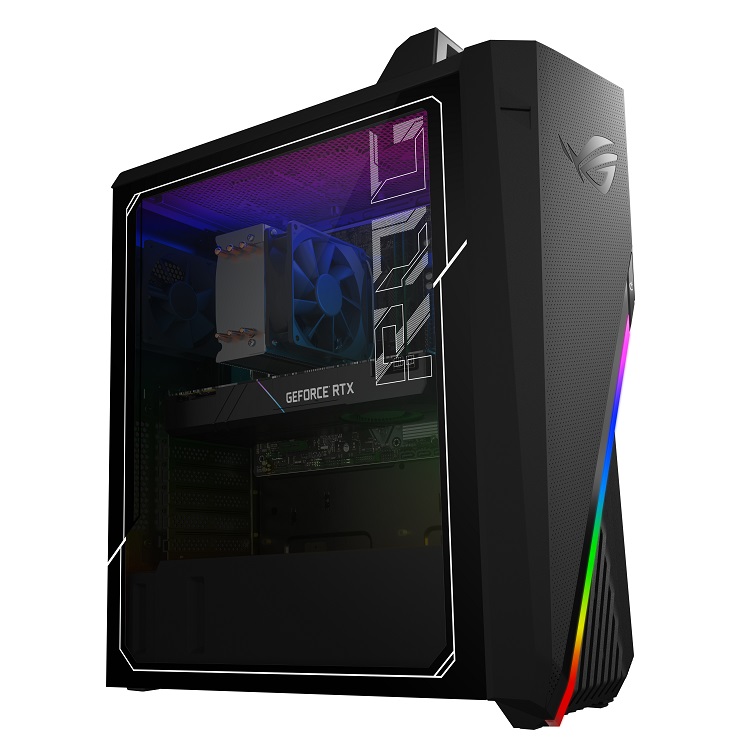 Strix G15
Prefer to hunker down at home for your gaming sessions? ASUS has you covered with the Strix GA15 and GT15 gaming desktop PCs. These two are powered by either AMD's Ryzen 3000 series mobile CPUs or Intel's 10th Gen Intel Core processors, an Nvidia GeForce RTX 2070 SUPER GPU, up to 32GB (3200MHz) of DDR4 RAM, and up to 1TB of NVMe PCIe SSD. They will also come with handles, in case you decide to bring them to LAN parties.
If you need something with a lot more oomph, you can opt for the Strix GA35 or GT35 gaming desktop PCs instead. The Strix GA35 and GT35 are powerhouses come with the 16-core AMD Ryzen 9 3950X CPU and ROG STRIX GeForce RTX 2080 Ti GPU, so you can game at maxed-out settings stream and stream at the same time. It also has up to 64GB (3200MHz) of DDR4 RAM, an NVMe PCIe SSD of up to 1TB, and an HDD of up to 2TB. With specs like that, you can even use the machines for creative work like video rendering.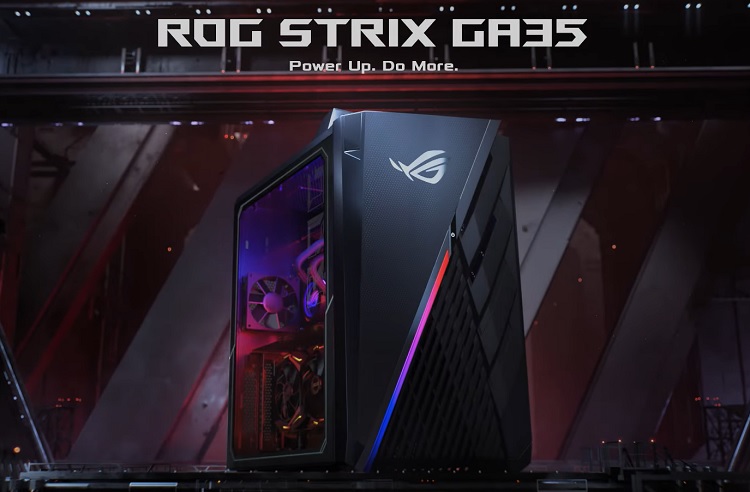 Strix GA35
That's all of the major gaming-related products announced by ASUS so far. No price and availability yet but don't expect these to come to Malaysia that soon. Still, are you interested in any of them? Let us know on our Facebook page and stay tuned to TechNave.com for more CES 2020 coverage.