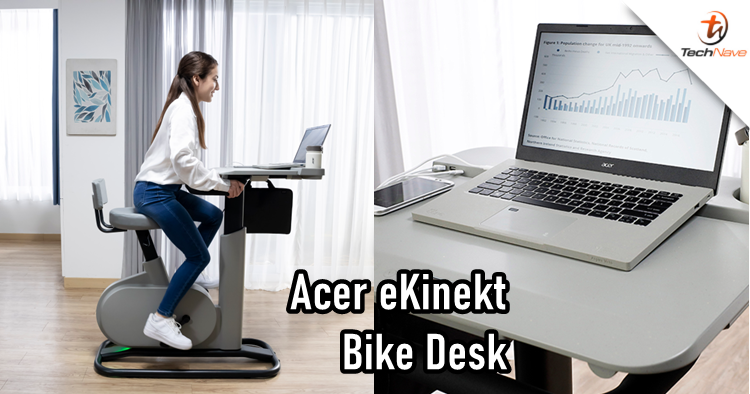 Among all the devices, we didn't expect to see a new "Bike Desk" (BD) by Acer. Promptly called the eKinekt BD 3, it's a hybrid desk-stationary bike designed to encourage healthy lifestyles. Read on below to find out more.
So how does this work? According to Acer, the eKinekt converts kinetic energy into an electric charge as the rider pedals. One hour of constant cycling at 60 RPM on the bike desk can generate 75 watts of self-generated power, which can be utilised to charge laptops and other devices. Yup, you read that right - you generate your own electricity.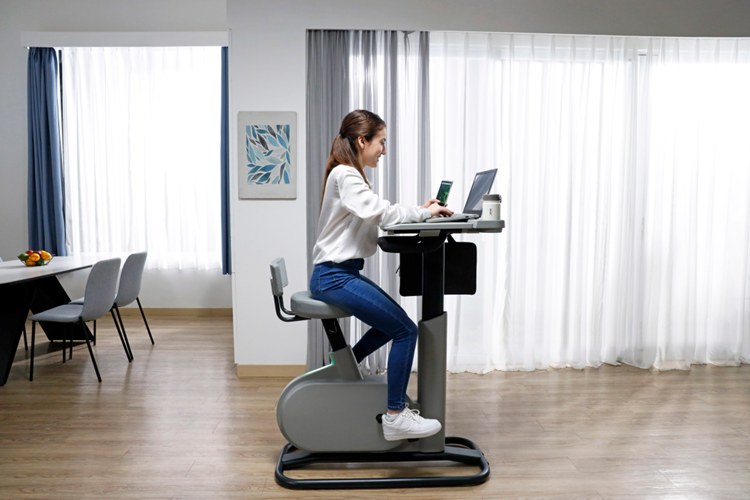 Made from post-consumer recycled (PCR) plastic, the bike desk features two USB Type-A ports and a USB Type-C port, allowing for multiple mobile devices to be charged all at once. An LED charging indicator on the back of the bike lights up when pedalling, signalling that kinetic energy is being converted. The table height and seat are adjustable, and there's a bag hook for users to hang their belongings.
Users can also switch between working and sports modes. In working mode, the desk moves closer to the chair to let them sit in an upright position while typing and pedalling. Meanwhile, the desk sits further forward, giving more room to lean in for added leg space and increased pedalling power in sports mode.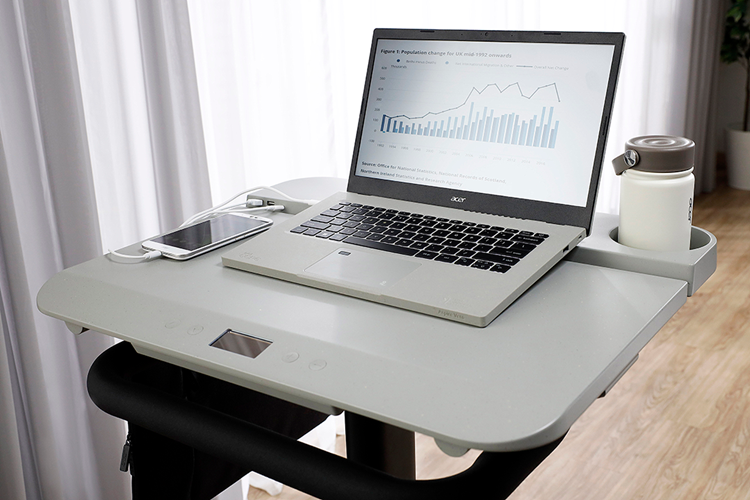 Since you can exercise, you can also download a companion app that provides real-time information to check riding duration, distance and speed, while indicating the estimated number of calories burned and watts generated when pedalling. Riders can input personal information such as height, weight, gender, and age on their app profiles to check their progress and history records.
The eKinekt BD 3 will be available in North America first, starting in June, at USD 999; in EMEA in June, at EUR 999, and in Taiwan in April, at NTD 29,000. We aren't sure if Acer Malaysia plans to import this bike desk here, but we just have to wait and see.