Acer launched Revo Base Mini PC at IFA Berlin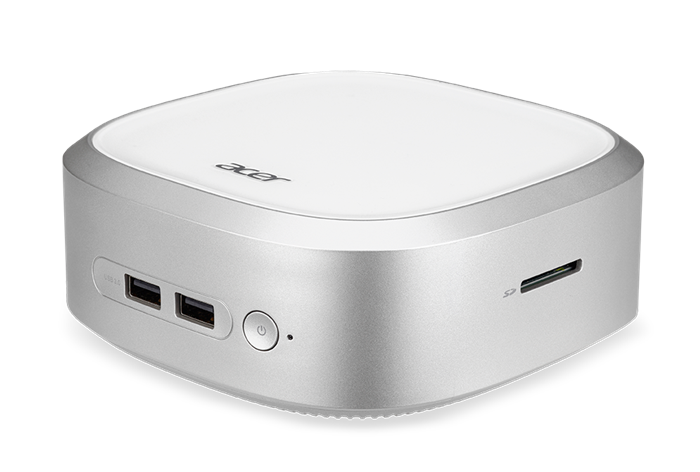 Acer has added another powerful addition to the company's award-winning Revo mini PC line-up, the Revo Base Mini PC. The stylish 1-liter unit delivers smooth everyday computing in a space-saving design, ideal for use as a multimedia hub in homes where space is at a premium.
"With digital content delivery becoming the norm, a compact home entertainment hub offers users the convenience and storage space that laptops or tablets just can't offer," said Jeff Lee, General Manager, Stationary Computing, IT Products Business, Acer Inc. "The Revo Base is designed as a dedicated entertainment, browsing and content-serving device that addresses the performance and expandability needs of today's consumers, while also taking into consideration the space constraints of modern living rooms."
Packed into a compact 1-liter chassis, it measures 5.3 cm in height with a 14 x 14 cm footprint, featuring Intel Core i7 processors, and up to 8GB of DDR3L system memory, ensuring that it runs smoothly when handling intensive tasks such as decoding top-quality multimedia content. The Windows 10-powered Revo Base comes with integrated Intel HD graphics and high-definition sound.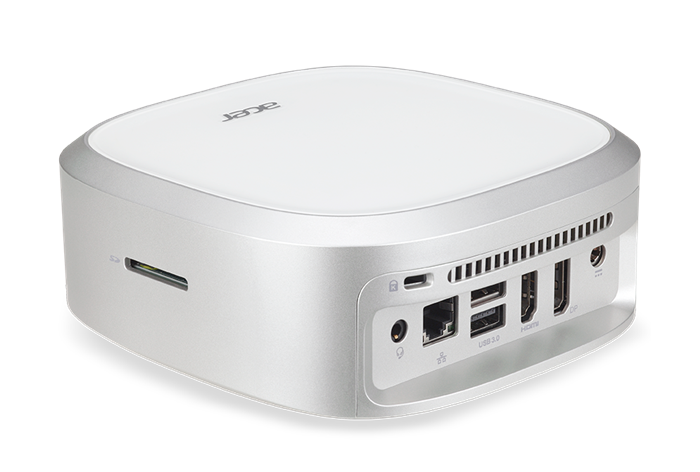 As seen in the image above, it can be connected to up to two displays simultaneously through HDMI and DisplayPort, while additional storage and other peripherals can be connected via its four USB 3.1 Gen. 1 ports. It also sports 802.11ac wireless technology, which offers up to 3x faster speeds than the previous standards,
For storage, it provides plenty with up to 2TB HDDs or optional 256GB SSDs, while an SD card slot lets the user add up to 256GB of external storage. For even more storage space, the unit can be easily upgraded with larger HDDs and additional RAM.
Exact specifications, prices, and availability will vary by region. To learn more about availability, product specifications and prices in specific markets, please contact your nearest Acer office via www.acer.com.