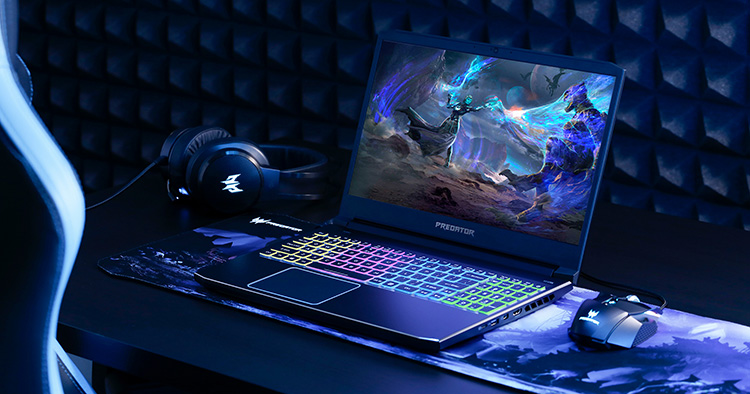 Acer had their [email protected] Global Press Conference last night in New York, launching a bunch of their brand new products that we will likely see come by Malaysia throughout this year. Among them were a number of impressive gaming devices which includes gaming laptops, a gaming desktop and a huge 43 inch monitor with 144Hz refresh rate.
Of course, these gaming devices feature the Nvidia RTX cards and some of them even come equipped with the soon to be launched 9th gen processors, the Intel i9 CPU. Here's a roundup post of all the gaming laptops, desktop and everything in between which were launched last night.
Predator Orion 5000 Gaming Desktop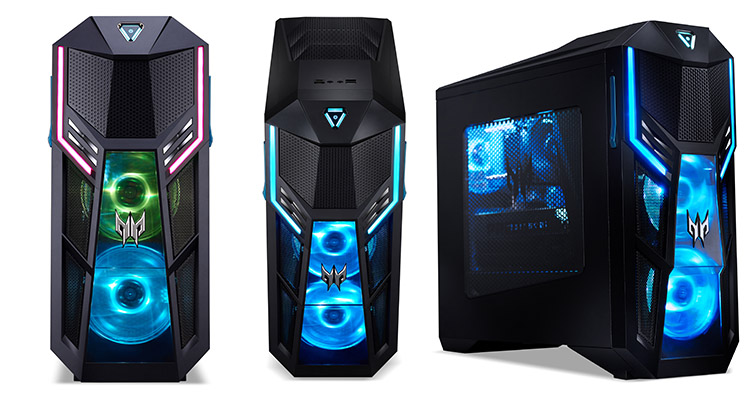 This brand new gaming desktop by Acer is their most powerful one to date, the Predator Orion 5000. It features the Nvidia RTX 280 GPU and the upcoming Intel's Gen Core i9-9900K processor. These impressive hardware comes in a mid-tower with an all-in-one CPU liquid cooler as well as support for dual DDR4 configurations up to 64GB
In addition, Acer also launched some peripherals to go with the gaming desktop which include a brand new 43 inch Predator gaming monitor with 144Hz refresh rate, an updated Cestus 330 gaming mouse, the Galea 311 gaming headset, the Aethon 300 gaming keyboard with MX blue switches and an M-Utility Backpack.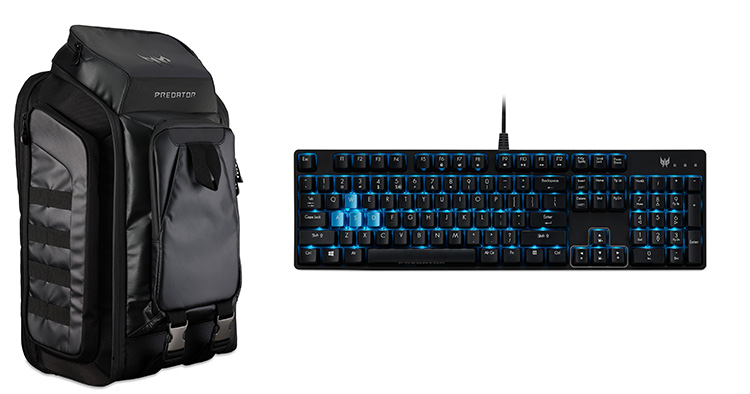 The Aethon Gaming keyboard and M-Utility backpack

The Cestus 330 gaming mouse and Galea 311 headset
Brand new Nitro 7 gaming notebook and an updated Nitro 5 gaming notebook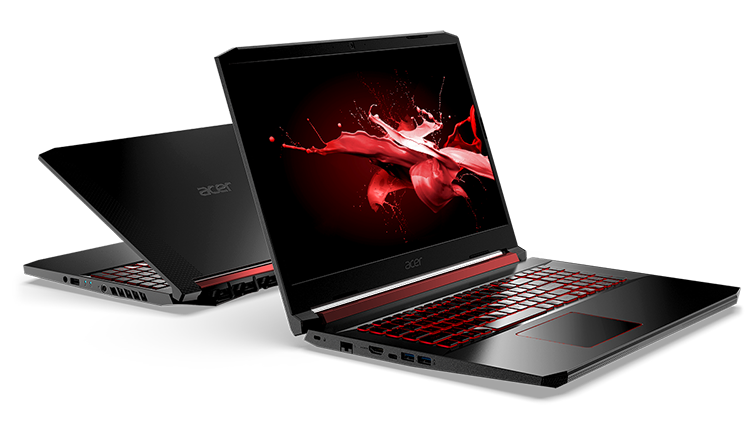 Who says gaming laptops have to be bulky? The Nitro series now have a new addition to the family which is the Nitro 7, measuring at only 19.9mm in thinness. Its screen to body ratio is at 78% ensuring that you can see more. As for its battery, it comes with a 7 hour battery life.
As for the Nitro 5, it is now back with some improvements. Both devices utilizes the Nvidia RTX graphics cards and the new 9th Intel Core processors. In addition, both laptops have a 144Hz refresh rates on their screens. The Nitro 5 also comes with an impressive 80% screen to body ratio with its tiny bezels measuring at only 7.18mm.
Predator Helios 700 and redesigned Predator Helios 300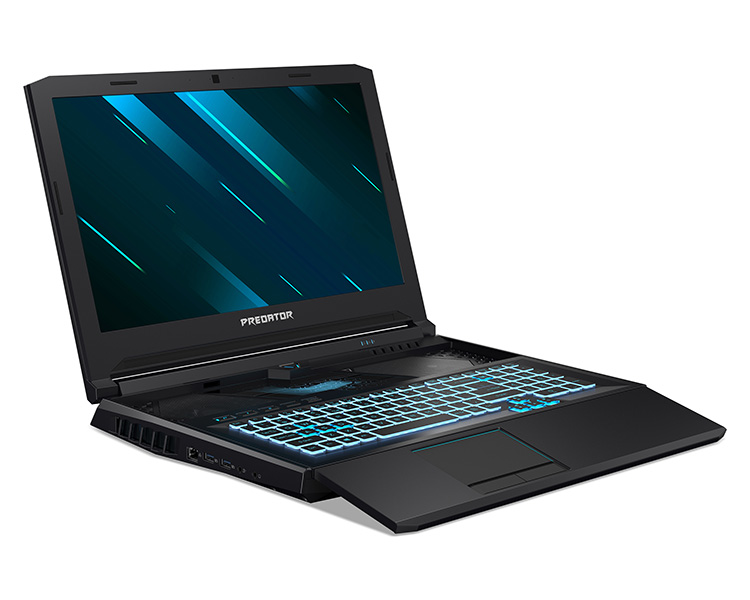 The Predator Helios 700 is an extremely unique laptop with an interesting way of keeping cool. Its keyboard can slide forward, making way for hot air to dissipate. It also makes the laptop more ergonomic as well as the frontal part of the keyboard turns into something of a wrist rest. This laptop features tech specs which include the Nvidia RTX 2080 GPU and up to 64GB DDR4 of RAM.
Meanwhile, the Predator Helios 300 got itself a redesign, making its name in the mid-range gaming laptop category with a new look. This device looks extremely gorgeous with its metal chassis, teal blue accents and extremely skinny bezels. This device is powered by the 9th generation i7 CPUs and users will have a choice between the RTX 2060 / 2070 or the GTX cards.
No Malaysia launch date or prices are out so far but we can expect these devices to hit out shores really, really soon. Will you be grabbing one of these devices to step up your gaming sessions? For the latest news on the latest gaming devices, TechNave.com is your go to site!