Acer's Surface challenger, the Acer Switch Alpha 12 has liquid cooling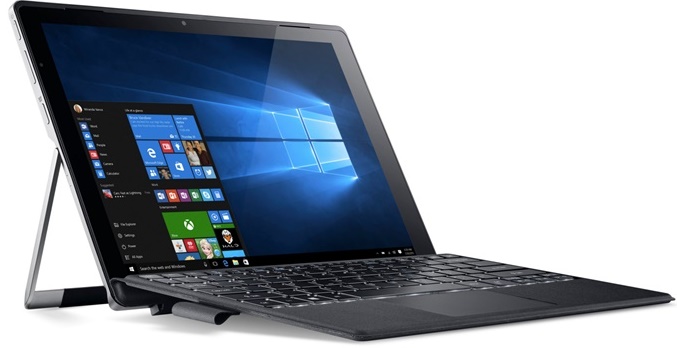 With the Microsoft Surface seting the benchmark for 2-in-1 devices, companies try to go up and beyond the bar set by the device from Redmond. Acer's answer is the liquid-cooled Switch Alpha 12. Thanks to its new cooling system, it is fanless, and results in a quiet computing experience.
Even though it is thin and light, it is no slouch in performance. The 6th generation Intel Core processor inside the Alpha 12 gives it a more than adequate performance for when you need it, but sips battery power when idle. The silent LiquidLoop Cooling System meanwhile keeps the Switch Alpha 12 at a stable temperature and running efficiently without any pesky fan noise.

For display, it has a 12-inch touch display, with a 2160 x 1440 IPS panel that gives great display performance and colour clarity. It comes with an anti-slip kickstand, and comes in two keyboard options – a backlit and non-backlit keyboard. The kickstand can go as low as 165 degrees, so it can be used comfortably almost anywhere and everywhere you need it to be.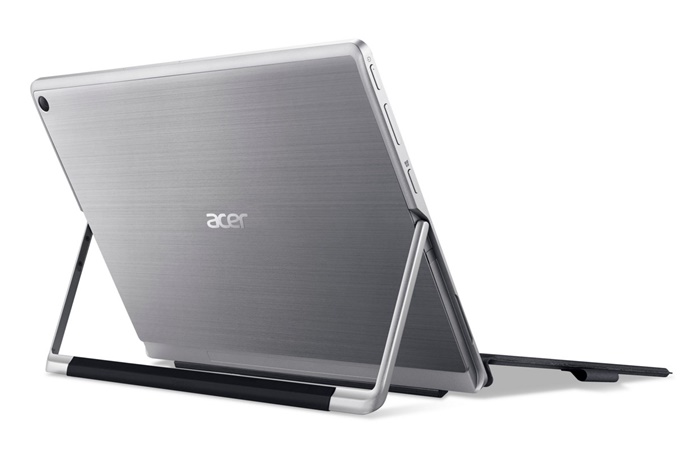 With storage options up to 512GB, and up to 8GB of RAM, the Alpha 12 is a great device for road warriors and whoever needs a thin, light yet powerful machine for on-the-go performance. International prices will start from EUR 699 (~RM 3092) in Europe and CNY 5999(~RM 3623) in China, before heading to US in June with a starting price tag of USD 599 (~RM 2,345).No Malaysia release dates or pricing details yet, so stay tuned and we'll update you as soon as we find out.
[Source]