Acer's new Swift 7 is the world's first laptop to measure less than 1 cm thin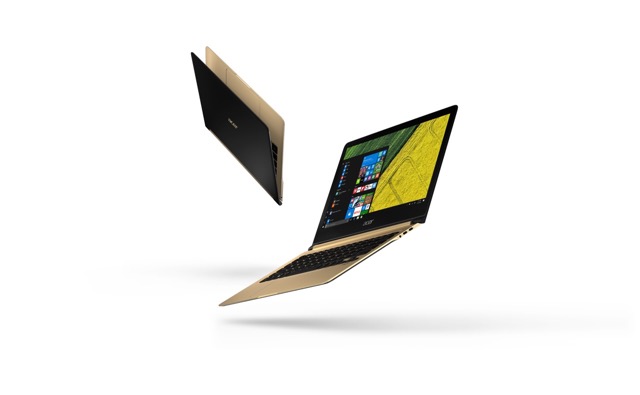 Today, at IFA Berlin event, Acer has unveiled its new Swift series of ultra-thin and lightweight notebook PCs. Comprised of four lines, namely the Swift 7, Swift 5, Swift 3 and Swift 1, the new ultra-thin models feature Windows 10 and include something for every budget and lifestyle.
"We are thrilled to announce the new Swift series, a complete ultra-thin laptop lineup with something for everyone," said Jerry Hou, General Manager, Consumer Notebooks, IT Products Business, Acer Inc. "Front and center is the flagship Swift 7 with an all-aluminum chassis that's less than one centimeter thin, while still packing in performance and stamina for all-day productivity."

"The new 7th Generation Intel Core processors set a new bar for performance and efficiency enabling amazingly fast, responsive designs that are also incredibly thin and light," said Chris Walker, Vice President of the Client Computing Group and General Manager of Mobility Client Platforms, Intel Corp. "Intel and Acer's strong collaboration is on full display with the new Swift series which delivers great performance in a beautiful package."

"Acer's new Swift series notebooks give customers looking for a Windows 10 laptop a variety of options to align with what they need most." said Peter Han, Vice President of Worldwide OEM Marketing, Microsoft Corp. "Whether looking for a high-end, performance-driven machine, a solidly-built value-priced device, or something in between, the Swift notebooks are designed to bring to life Windows 10 features to maximize entertainment, or productivity."
Acer Swift 7 – Ultra-Slim with All-Day Battery Life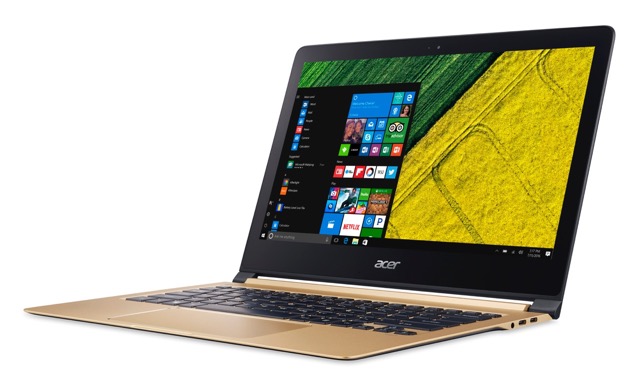 The Swift 7 is the world's first laptop that measures a mere 9.98 mm thin and weighs 1.1 kg. The combination of black-and-gold dual tone, all-aluminum uni-body design and Corning Gorilla Glass 13.3-inch Full HD IPS1 display offers a high premium look, it can last up to 9 hours of battery life, featuring 7th Generation Intel Core i5 processor, fast 256GB SSD and up to 8GB of memory.
It also has the latest wireless technology (2x2 802.11ac with MU-MIMO), so it's able to deliver three times faster connections, while dual USB 3.1 Type-C ports are included for quick data transfer, connection to an external display, and to charge the notebook. An HD webcam with HDR (High Dynamic Range) imaging support provides clear, bright and detailed images.
Acer Swift 5 – High-End Features without the Weight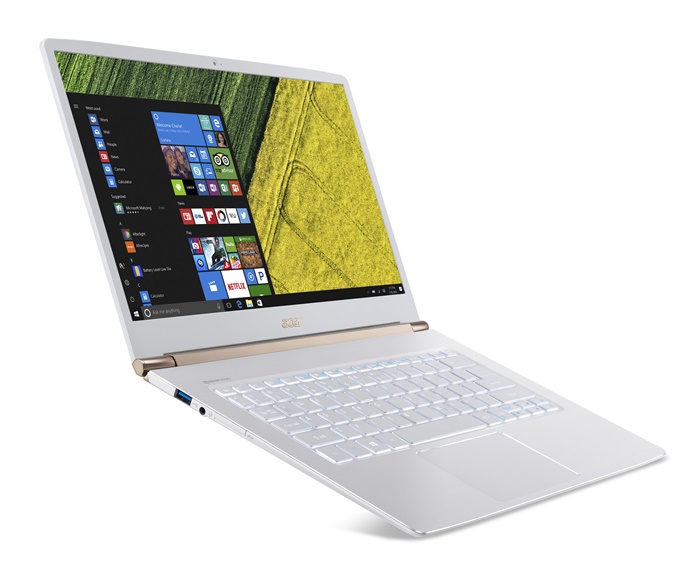 The second Swift product in line, Acer managed to fit a 14-inch Full HD IPS display into a 13-inch frame, and weights in 1.36kg. Inside the laptop, it features a 7th Generation Intel Core processors coupled with fast SSDs (256 or 512 SATA or PCIe), up to 8GB of memory and the latest wireless technology delivers big results in a small package. In addition, the keyboard itself is backlit, an option of touch display, fingerprint reader, a reversible USB Type-C port and can last up to 13 hours of battery life.
Acer Swift 3 – Essential Features at a Compelling Price

Sporting 6th or 7th Generation Intel Core processors, fast 512GB SSDs, up to 8GB memory and 2x2 MU-MIMO 802.11ac wireless technology for fast and reliable internet connectivity, the 14-inch HD or Full HD IPS anti-glare display is some ways similar to the Swift 5; as it also features a USB Type-C port, an optional backlit keyboard. To add on to that, a HD webcam with HDR installed, along with a built-in fingerprint scanner is located at the upper right-hand corner of the palm rest and works in conjunction with Windows Hello for enhanced security.
Acer Swift 1 – Light and Budget-Friendly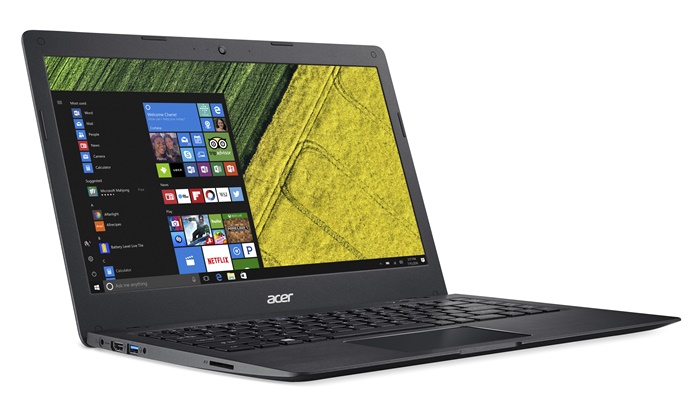 Last but not least, this one should be a favourite for students because the laptop is of great value and highly portable. Weighing 1.6 kg only, the Swift 1 can last up to 12 hours of battery life, thanks to the Intel Pentium or Celeron processor, 4GB of memory and either 32GB, 64GB or 128GB of eMMC storage; the screen measures 14-inch HD display and features a fingerprint sensor for security reasons as well.
As for the price and availability, all four Swift laptops' exact specifications, prices, and availability will vary by region. To learn more about availability, product specifications and prices in specific markets, please contact your nearest Acer office via www.acer.com.