Acer unveils first convertible Chromebook R 13 with 13-inch display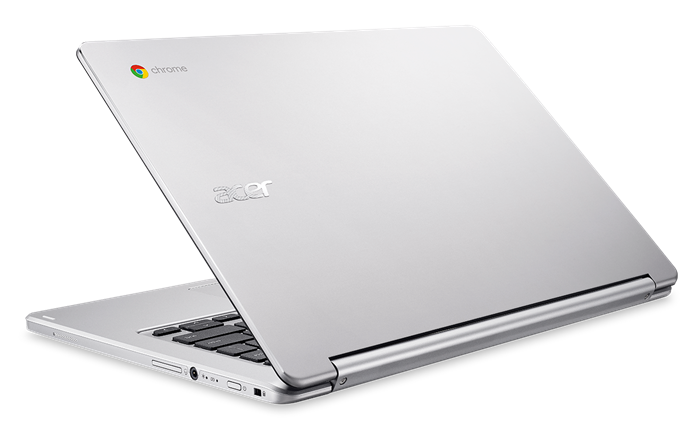 Today, Acer extends its Chromebook lineup with the Acer Chromebook R 13. This convertible Chromebook with a 13.3-inch display can be used in a number of different modes including as a tablet thanks to its 360-degree hinges, it's also planned to support for Android apps via Google Play Store. Below are the specifications:
MediaTek M8173C CorePilot quad-core processor
4GB of dual channel LPDDR3 SDRAM3
64GB, 32GB or 16GB eMMC storage
13.3-inch touch-screen high-brightness Full HD display with 1920 x 1080 resolution
Measures 326W x 228D x 15.5H mm, weighs 1.49kg
HD webcam (1280x720 resolution + HDR, 720p HD audio/video recording)
Features USB Type-C, USB 3.0, HDMI port
Supports 2x2 MIMO 802.11ac, Bluetooth 4.0 connectivity
12 hours of battery life
"The 13-inch touch display is large and vibrant, so it's ideal for anything from homework and spreadsheets to games, video and fun apps, said James Lin, General Manager, Commercial & Detachable Notebooks, IT Products Business at Acer. "Plus, up to 12 hours of battery life means our customers can use it at school or work and continue using it into the evening for activities like homework and watching movies."
With the 360-degree dual-torque hinges that allow the display to be folded back to any degree that the situation requires, allowing the user to switch between four modes: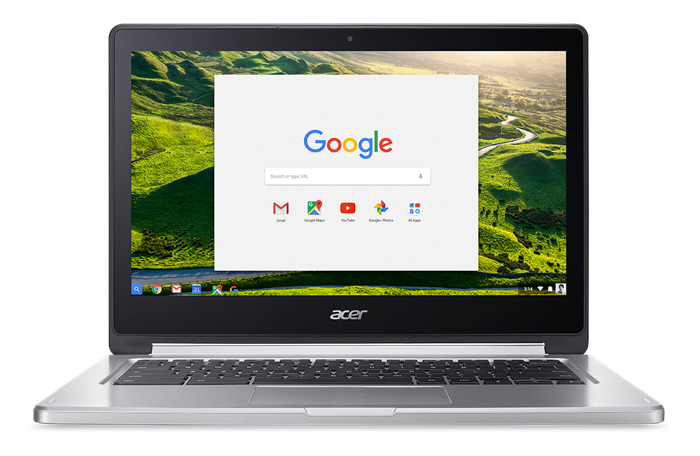 Laptop mode keeps the display at 90-degrees from the keyboard for an efficient and productive input and typing experience.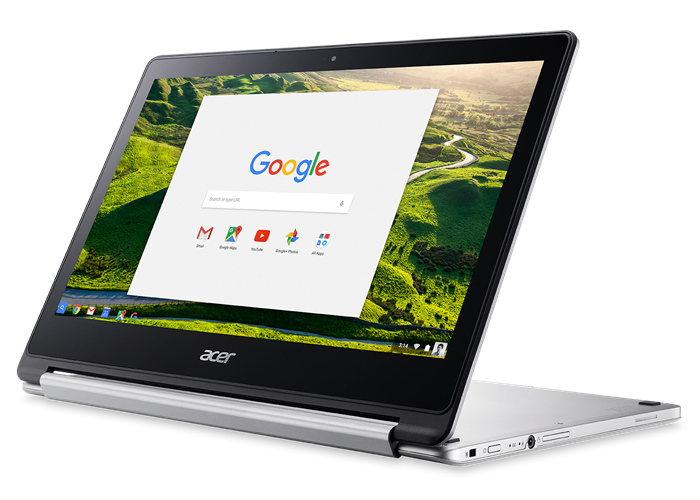 Display mode bends the keyboard under the system so the display is closer to the viewer. When the Chromebook R 13 is put in this position, the on-screen image auto-rotates to the correct viewing orientation.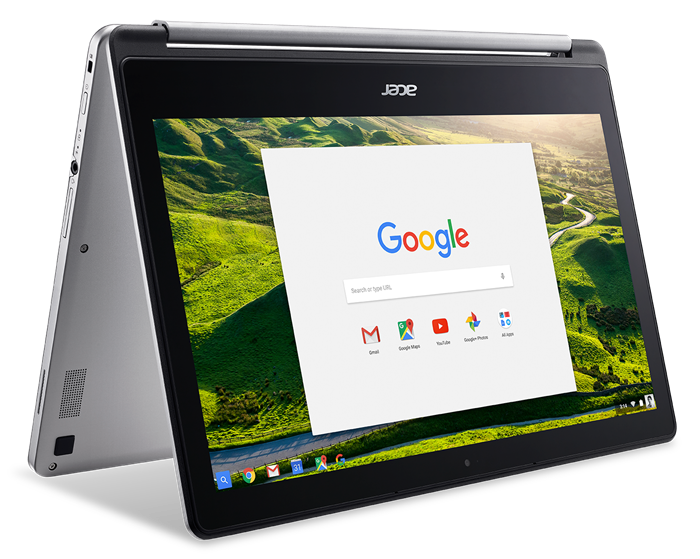 Tent mode provides an ideal viewing and touch experience in confined spaces such as when travelling on a plane or train.
Pad mode allows the Chromebook to be used as a tablet with the display and keyboard touching, so customers can have an enjoyable way to play, share and browse in both landscape and portrait orientations.
Exact specifications, prices, and availability will vary by region. To learn more about availability, product specifications and prices in specific markets, please contact your nearest Acer office via www.acer.com.