Activating LTE on your Apple iPhone 5 or iPad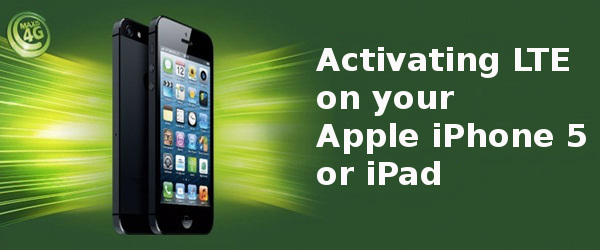 By now you should have known that Maxis 4G LTE is fully compatible with your Apple iPhone 5 and certain iPad models. To activate your LTE settings just do the following steps:

1. Get your Carrier Update
Download the latest iOS (6.1.3 or higher). To update to the latest iOS tap Settings > General > Software Update.
Start the update. Tap Settings > General > About > Update.
Reboot the device. Make sure the Carrier is Maxis 14.1.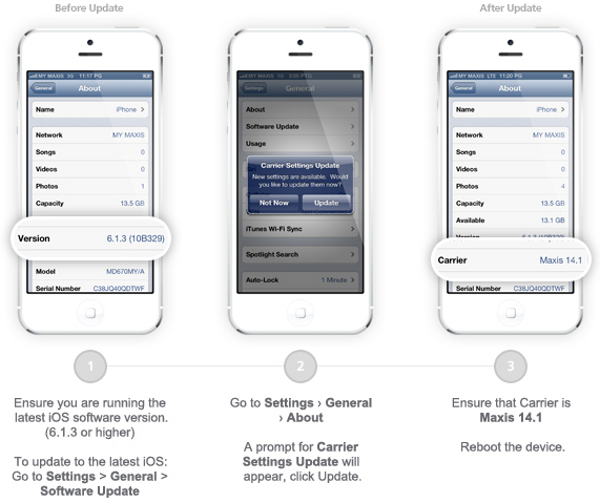 2. Check that LTE is Enabled
Tap Settings > General > Cellular
Check Enable LTE is set to ON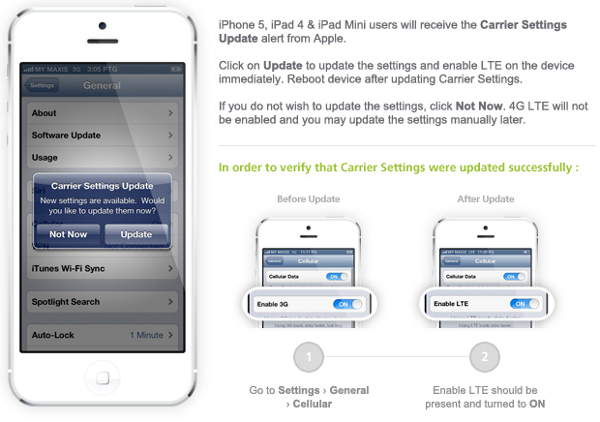 Apple iPhone 5 Specs & Price >