Adobe Photoshop can now identify photoshopped images with a new attribution tool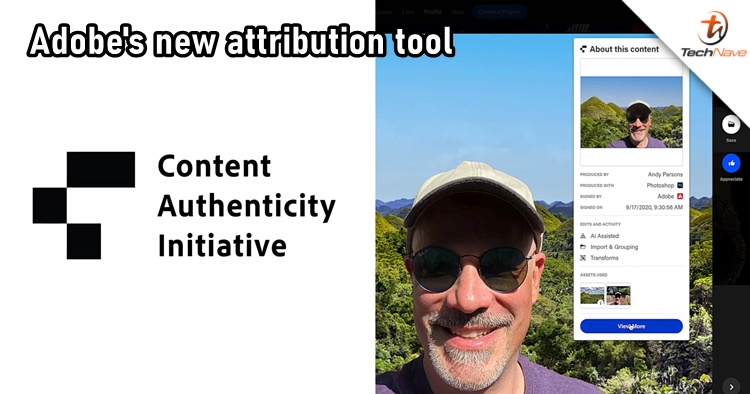 Photoshopped images are often stunning (if you're skillful) as they're are images that got improved after all. However, some can also be unrealistic and it might lead you to wanting to find out how does the original image look like. Now, Adobe has announced something called Content Authenticity Initiative (CAI) that allows users to find out about the original image and even how was the processed image edited!
The CAI is a new attribution tool in Photoshop that lets creators add their names, locations, and editing history of photos, among other tags. With the feature, other creators can quickly find out the original sources of a photoshopped image. Therefore, the feature also allows users to identify deepfake images to verify the content.
In a video, Adobe has demonstrated how can the tool be used. With the CAI, the photoshopped image can attach certain information like the original photographer's credit that is automatically identified by Photoshop and also the editing activities. If the other creators want to see more, they can get a full report from Adobe's new website (verify.contentauthenticity.org) as well. The feature will be available to select users in Photoshop and Behance via a beta release in the coming weeks.
Let us know what you think of the new Adobe Photoshop feature on our Facebook page. Stay tuned to TechNave.com for more latest tech news.