After Adele's 30, Spotify removes shuffle option for all artists' albums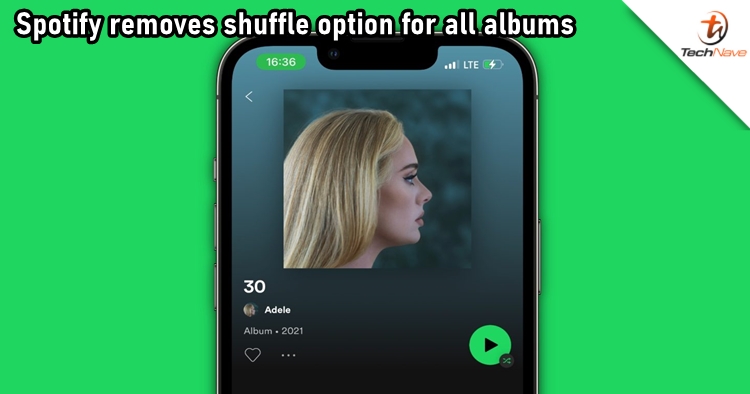 Photo courtesy of 9to5Mac
If you've been following recent music trends, you should know that Adele has made a comeback with her latest album, '30'. By making her fans follow the storyline, the star had requested Spotify to remove the shuffle option for her album. Surprisingly, Spotify acknowledged the request and took the shuffle option down. However, it looks like the music streaming service is also doing the same to the others besides Adele's album.
The singer posted a tweet thanking Spotify for listening to her request. She stated that artists "don't create albums with so much care and thought into their track listing for no reason." Therefore, removing the shuffle option would make the listeners listen to the album in an intended sequence. Of course, you still can select or skip to a song in an album.
The move also made us question ourselves by asking when was the last time we listened to an album from the beginning to the end. Perhaps this is a good decision by making us listen to an album with no skips or shuffles, just submerge yourself in the artist's world for no matter how long is it.
What are your thoughts on this article? Drop a comment to let us know and stay tuned to TechNave.com for more tech news.