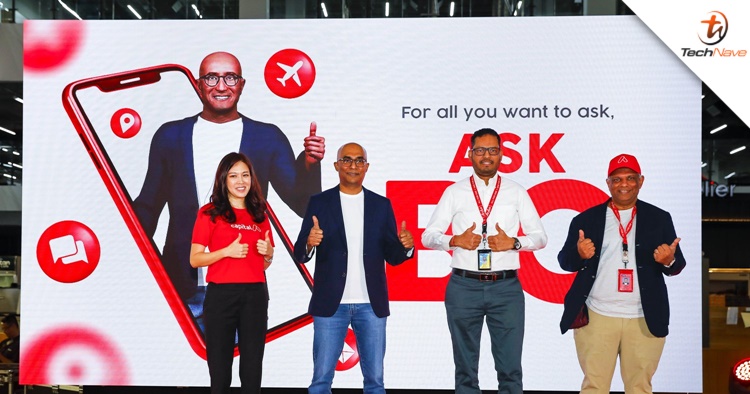 With the ongoing trend of OpenAI chatbots recently, Capital A, the parent company of AirAsia, just announced that its AVA chatbot has been replaced with another new AI. Apparently dubbed as "Ask Bo", and yes, Bo's animated model was designed after AirAsia Aviation Group CEO Bo Lingam.
In order to become the "most communicative, responsive and answerable brand in the region", Tony Fernandes, Capital A CEO also said that we have spoken and shared our frustrations with AVA. Hence, the company felt that she didn't meet people's expectations. Thanks to the pandemic period, the customer experience team have summarised the customers' needs and wants, and what their top complaints are.
On paper, Ask Bo is superior thanks to its enhanced artificial intelligence (AI) and machine learning (ML) capabilities. Regarding AirAsia CEO's face representing Ask Bo, Tony simply said Bo "is the go-to person with all answers to our Group's airline questions". Ask Bo promises to be "more proactive and attentive" to the customers' needs, as well as make their "journey easier, simpler, and more informative".
According to Kesavan Sivanandam, Chief Airport and Customer Experience Officer, AirAsia Aviation Group, Ask Bo will be able to provide live updates on flight status, boarding information, support in various languages, sending notifications on last-minute changes, baggage information, and report real-time automatic updates of departure timings.
On top of that, customers will have the utility to change flights, request refunds, and choose Service recovery options. Capital A also wants to be more open and transparent, such as revealing live information on on-time performance and baggage handling on its website and the airasia Super App.
Since 2019, AVA had handled more than 113 million guests and handled over 43 million queries in 2020 during the lockdown. Well, we bid AVA farewell and hopefully, Ask Bo would do a better job. Stay tuned for more trending tech news at TechNave.com.