Alcatel OneTouch Idol X+ review - Slim octa-core powered smartphone + smartband at midrange pricing

The smartphone landscape is changing rapidly as smartphones with components that would normally have been installed inside premium priced smartphones are turning up in entry-level to midrange smartphones. The Alcatel OneTouch Idol X+ is one of these smartphones, combining an octa-core or eight-core processor with midrange pricing along with other top-of-the-range features and tech specs. Find out which features may suit you best with our in-depth review of the Alcatel OneTouch Idol X+ smartphone below.
Design - A mix of good function and form
When you say form over function, it usually means that something looks better than it works, but for the Alcatel OneTouch Idol X+ the design is a mix of both. On one hand you have a glossy backside with metal alloy side trim that looks fairly premium and results in a thin but strong body, but on the other hand, the glossy backside makes the grip a bit slippery to hold. The backside is rounded enough that it is comfortable to hold one handed but the surface doesn't have much texture. While we thought that the micro-SIM slots on each side of the Idol X+ were very functional and a lot easier to access than most smartphones, where you usually have to remove the back casing, the different metal cutouts for the flip-out covers made the metal alloy side trim feel less premium and seamless than it should have been. It still looks good and all, but it doesn't feel as premium as it could be. Thankfully, the full HD 1080p 5-inch screen is very nice to look at, with very clear images and details but the overall front design is a bit generic looking.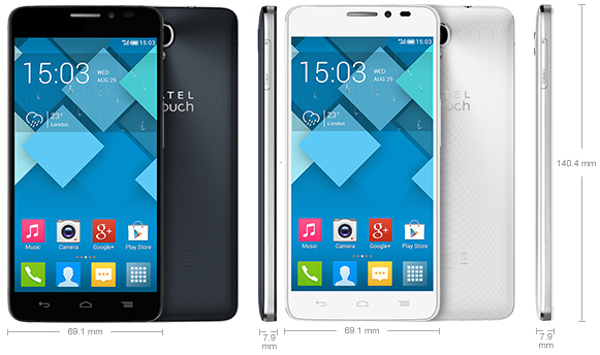 The Alcatel OneTouch Idol X+ offers a metal alloy siding for a more premium look
Tech specs and Features - Octa-core all the way
The main refresh the Alcatel OneTouch Idol X+ has over it's previous OneTouch Idol X predecessor remains the 2GHz Mediatek Octa-core processor. The other tech specs and features are no less as flagship worthy as before but these days there are many midrange smartphones packing in 2GB of RAM, 13MP rear camera sensors and 5-inch full HD 1080p displays. The black crystal screen has a nice anti-smudge oleophobic coating and dragontrail glass for scratch protection. Alcatel have managed to implement the Octa-core processor well, as we found no lag whatsoever in the performance and UI but the phone still manages to be fairly energy efficient with the cores correctly turning off when there is no need for them. The 13MP rear camera still works as well as before but while the 2MP front camera is still functional it isn't as high resolution as it could be. While the phone packs in all the standard connectivity options, the lack of 4G LTE support and NFC are telling signs of an older smartphone. However, most Malaysian users don't really use LTE or NFC but there are very few smartphones out there within this price range that offer an octa-core processor and a full HD display.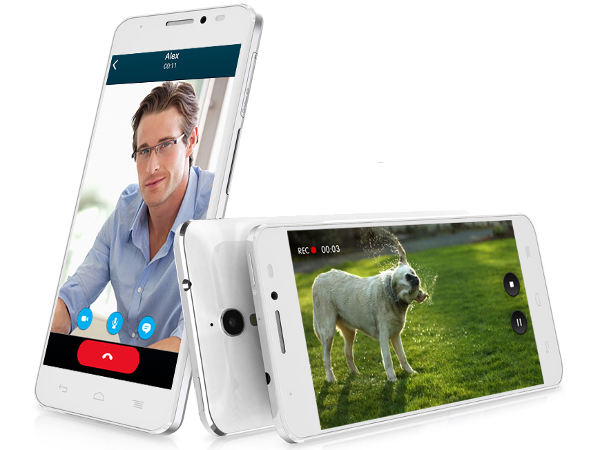 A 13MP rear camera and 2MP front camera offers good image capture for the Alcatel OneTouch Idol X+
As an additional bonus, Alcatel are also offering the OneTouch Idol X+ with the BOOMBand fitness tracker and premium JBL headphones. The blue BOOMBand is surprisingly well designed with a comfortable silicon wrist band and easy to use USB charger but it isn't as accurate as we would have liked. It should be enough to capture cadence and steps but sometimes one step is recorded as two or more. It should be enough to measure fitness though and is a fairly sweet addition to an already powerful device. The JBL in-ear buds certainly makes the audio sound better than before but while the existing built-in speakers are loud and clear they aren't the loudest we've heard. Is it Hi-Fi level? It's certainly close but not nearly as good as a pair of larger over the ear headphones. The OneTouch Idol X+ comes with Android 4.2 Jelly Bean and an 2500 mAh battery.
The Alcatel OneTouch Idol X+ comes with the BOOMBand smartband
Performance - A little warm but satisfyingly fast
Initially we thought that the eight-core 2GHz Mediatec processor and thin design would result in a fairly hot smartphone, but while the OneTouch Idol X+ does run warm, it almost never becomes hot or stays that way, so kudos to the Alcatel OneTouch design team. Performance-wise, the much faster processor results in an AnTuTu score of 30976 which is ahead of last year's flagship smartphones but just below this year's batch.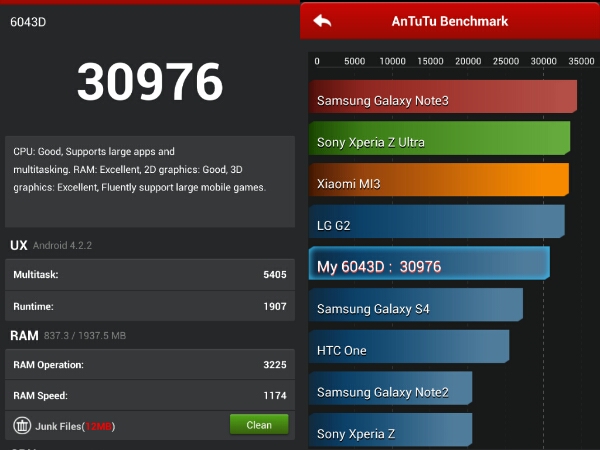 The Alcatel OneTouch Idol X+ delivers flagship performance with an AnTuTu score of 30976
In the 3DMark Ice Storm Unlimited benchmark the OneTouch Idol X+ scored 7349 and 48.2 fps at a resolution of 1920 x 1080 on the Epic Citadel 3D benchmark. This lower score is due to the benchmarks running in full HD 1080p which is very good relatively. Benchmarks aside, the OneTouch Idol X+ offers lag free performance for practically everything, including racing games like Asphalt 7.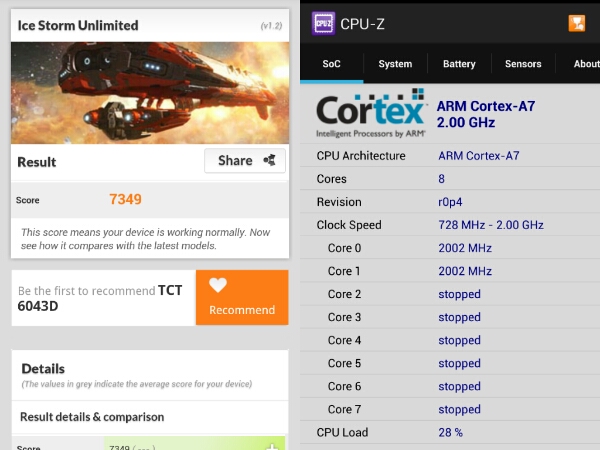 While 3D performance isn't the highest we've seen the eight cores in the Alcatel OneTouch Idol X+ are very efficient, correctly turning when not needed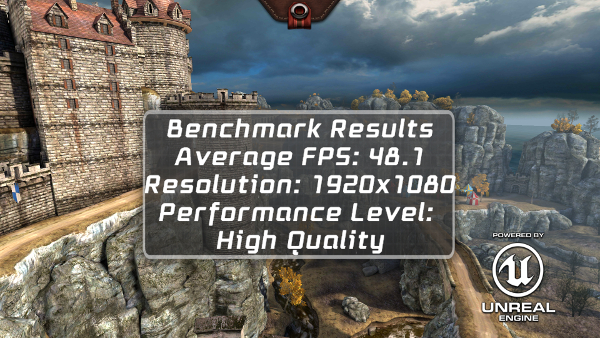 3D performance may seem low but do remember that this is at full HD 1080p resolutions so you can play the most demanding 3D games with no lag even on full settings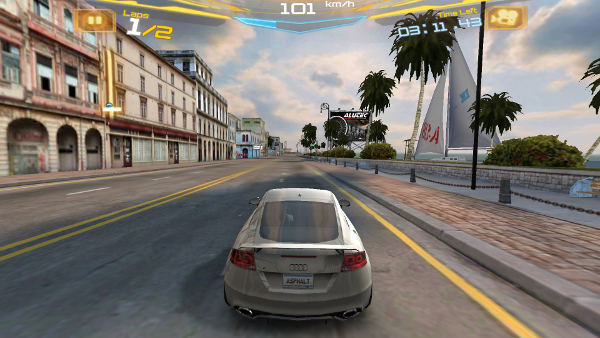 You can expect to play Asphalt on full settings with no lag
The 13MP rear camera is quite capable for most shots but we found that the night filter is still a bit grainy. It still manages well in indoor low-light conditions though. The 2MP front camera is acceptable, but due to the lower megapixels lacks somewhat in terms of resolution and detail.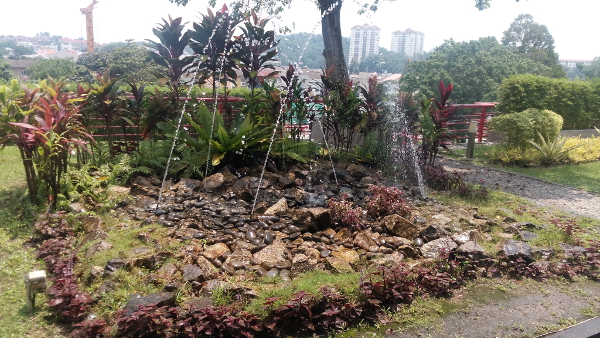 13MP, Auto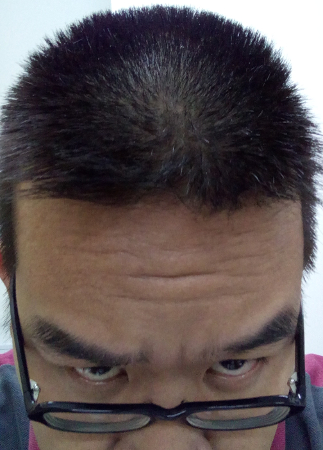 2MP, auto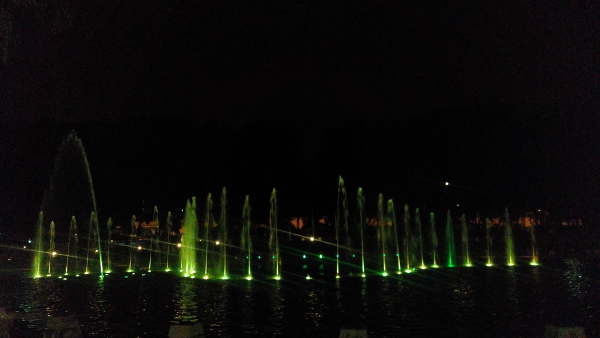 13MP, Night mode
Battery performance is surprisingly good considering all the high-end components with the OneTouch Idol X+ lasting about 5 to 6 hours or so of heavy continuous use. On normal usage the phone lasts for about 1 day and a half before needing a recharge. Connectivity is very good for 3G, WiFi and phone reception so you can definitely browse some Internet while on the move.
Price - Very few rivals... for now
At RM1299, there are very few smartphones in the same feature class and price range that can offer what the Alcatel OneTouch Idol X+ can. A quick look at our sister site of Mobile Mega Mall reveals phones like the Samsung Galaxy Note 3 Neo, HTC Butterfly, LG Nexus 5 and Huawei Ascend P6. While there are currently other smartphones using the same true octa-core Mediatek processor, none of them offer a true octa-core processor, 2GB worth of RAM and a 5-inch full HD 1080p display in a thin form factor like the OneTouch Idol X+. We expect more to come with similar tech specs and features but for now, the OneTouch Idol X+ stands alone.
Conclusion - Premium features and performance at a midrange price
Overall, the Alcatel OneTouch Idol X+ is a premium smartphone with an excellent performance to price ratio. Due to the RM1299 price range, it is a bit more on the midrange side but as a package, it offers a number of extras such as the BOOMBand smartband fitness tracker and JBL earphones for a bit more value. You won't find the same features, performance and extras in any other smartphone in this range. While the camera performance is good, a better reason to get this smartphone would be for it's near-flagship processing performance and great looking screen even more so if you want such features in a more portable 5-inch display form factor. Thankfully, you can go check out the Alcatel OneTouch Idol X+ for yourself at the Alcatel OneTouch Concept store here in Malaysia.
*TechNave.com would like to thank Alcatel OneTouch Malaysia for the Alcatel OneTouch Idol X+ review unit. It allowed us to do a more in-depth review and highlight more features.