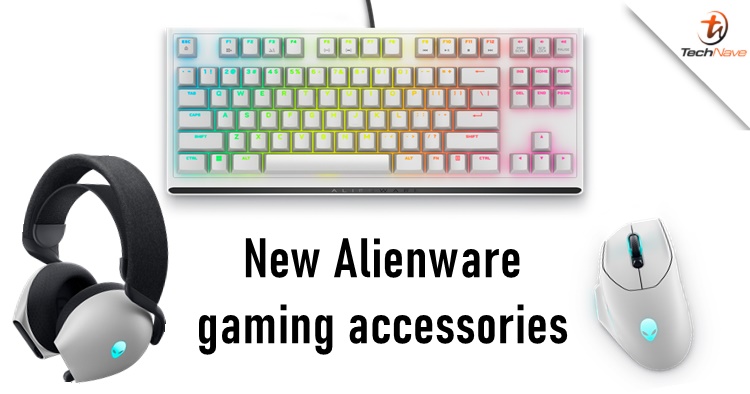 Today, Alienware has released a few gaming accessories for the Malaysian market which include gaming keyboards, headsets and gaming mice. It's not often that you hear Alienware gaming accessories launching here so this is what you need to know.
First up, the Alienware Dual Mode Wireless Gaming Headset (AW720H) features 40mm hi-res certified drivers and Dolby Atmos which can create 3D surround sound. It also has an AI noise-cancelling boom microphone for communicating online and offers a battery life of up to 30 hours with fast charging capability. Gamers have the option of choosing between a 2.4GHz USB-C wireless dongle PC connection or 3.5mm wired integration.

Next, the Alienware Tenkeyless (TKL) Gaming Keyboard (AW420K) is a more streamlined and compact design of the Tri-Mode Wireless Gaming Keyboard (AW920K). The major difference between the two is that the former lacks the NumPads and Tri-Mode feature, which allows using the 2.4GHz wireless USB-C dongle or plug-and-play via a detachable USC paracord cable. Of course, it has RGB lighting and the switches are Cherry MX Red types.
Last but not least, the Alienware Wireless Gaming Mouse (AW620M) features up to 26,000 DPI, 650 IPS, and 50G max acceleration. Integrated with L/R keyplates, the 2.4GHz wireless dongle connection offers up to 140 hours of battery life on a PC and can be recharged for just five minutes to get up to 10 hours of continuous gameplay.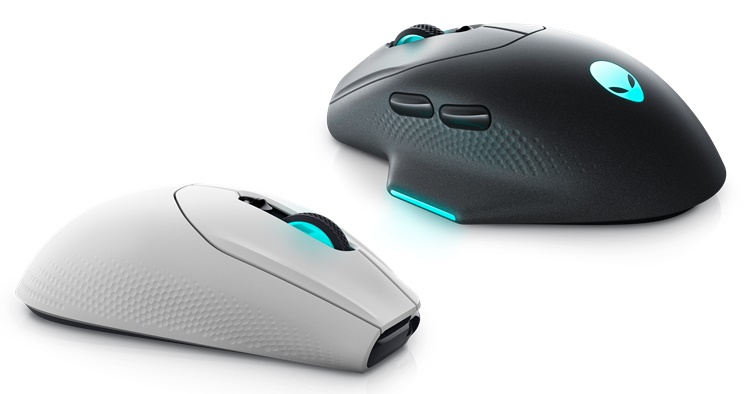 In terms of price and availability, you can refer to the table below for your reference:
| Alienware gaming accessory | Availability | Price (RM) |
| --- | --- | --- |
| Alienware Tenkeyless (TKL) Gaming Keyboard (AW420K) | Available now on dell.com.my | 719 |
| Alienware Dual Mode Wireless Gaming Headset (AW720H) | End of March 2023 | 679 |
| Alienware Wireless Gaming Mouse (AW620M) | End of March 2023 | 369 |
| Alienware Wired Gaming Headset (AW520H) | Q2 2023 | TBA |
| Alienware Wireless Gaming Keyboard (AW920K) | Q2 2023 | TBA |