All 2019 Samsung Smart TVs will feature Apple TV app and AirPlay 2 thanks to new update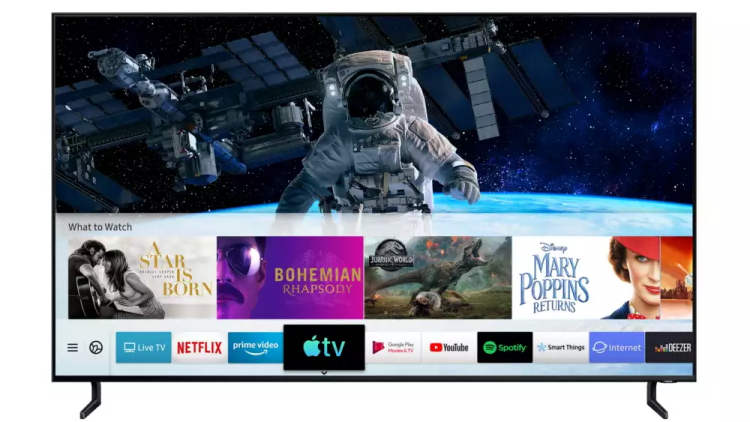 Samsung Malaysia recently revealed that all 2019 Samsung Smart TVs and some 2018 TVs will be able to feature the new Apple TV app in more than 100 countries and offer AirPlay 2 support in 176 countries thanks to a firmware update. This means you will be able to enjoy Apple TV channels and iTunes movies and shows on your Samsung Smart TVs or for AirPlay 2, customers can playback videos and other content directly from their Apple iPhone, iPad or Mac.
Once you've installed the firmware update (available since yesterday), you can find the Apple TV app in Samsung's Smart TV platform. It will also work seamlessly with Samsung's Smart TV services so it should still work with no issues using Universal guide, Bixby and Search. Check out the Samsung site for more details such as if your Samsung TV actually supports the firmware update.