An upcoming Galaxy Unpack Part 2 by Samsung is happening on 20 October 2021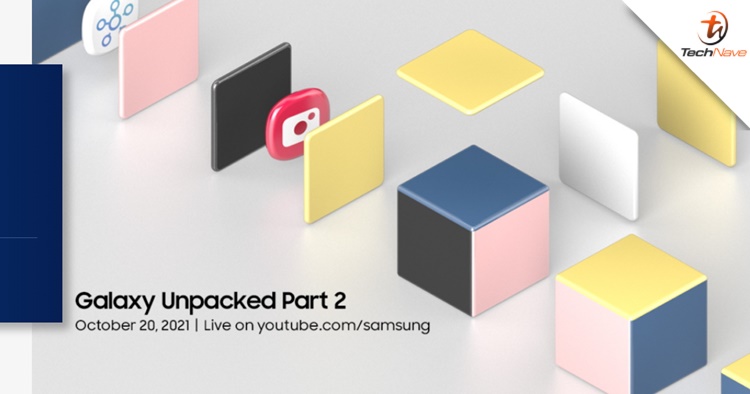 Just a few hours ago, Samsung silently announced that there will be a Galaxy Unpacked Part 2 coming soon. It's scheduled to be live on 20 October 2021 and in terms of Malaysia's timing, it will be 10 PM. No one really knows what device could Samsung show but don't get your hopes up for a new Galaxy S21 FE.
From the Samsung Newsroom, it says "Our users are multifaceted and live life in so many colorful, interesting, and unique ways. As such, the technology they use every day should reflect their individuality. Join Galaxy Unpacked Part 2 on October 20 to see how Samsung is opening up new experiences for self-expression through technology". From the description, the products seem to be very lifestyle-focused.
Just so you know, next week will be a slew of big tech events. There is a new Apple Event live streaming on 19 October 2021 at 1 AM, followed by the Google Pixel 6 series on 20 October, 1 AM as well. Then finally, the Galaxy Unpacked Part 2 is the last one for the week.
Which one are you looking forward to the most? Let us know in the comments below and stay tuned for our official news coverage at TechNave.com.