AnTuTu crowns HTC U11 as the best performing smartphone of May 2017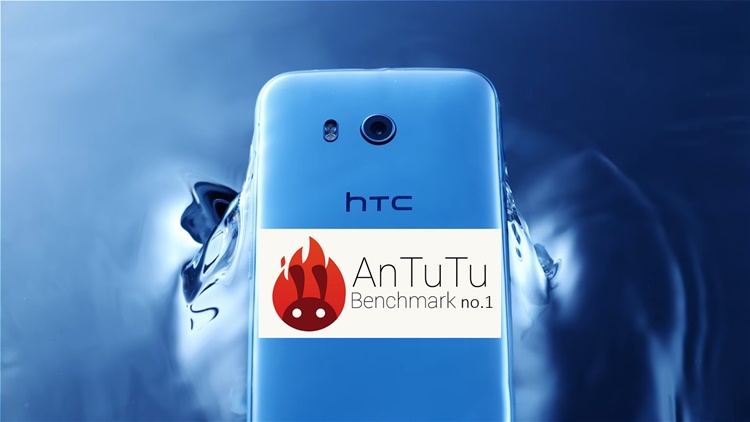 Surprised? We are too. HTC U11 is now the fastest smartphone in the world according to AnTuTu's list from May 2017. The U11 has overtaken the Apple iPhone 7 Plus spot with an average score of 180,079 to 174,299, followed by Xiaomi Mi 6 at 172,494, and Samsung Galaxy S8 and S8+ with 172,368 and 172,359 respectively.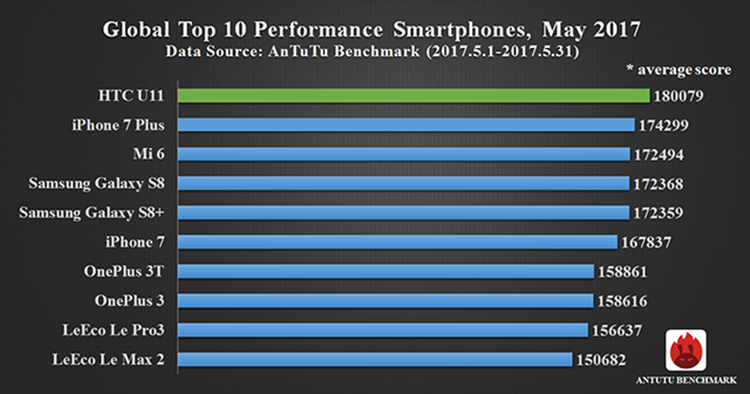 Top 10 Performance Smartphones
According to AnTuTu, they reported that the iPhone 7 got over taken by the Mi 6 and the Galaxy S8 series. This is to be expected since the iPhone 7 series are 10 months old now and software updates are reportedly making the devices a bit slow (not all are experiencing it, though). Sources also say that the performance gap between iOS and Android are slowly narrowing down over the years, this can be attributed to the efficiency and power from the Android's internal components.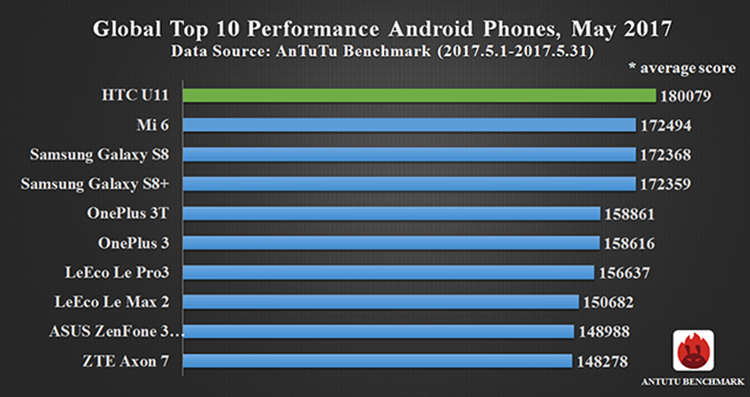 Top 10 Performance Android Phones
So what do you think? Do you agree with the list? Which Android phone do you think is the best? Let us know in the comments below and stay tuned for more nerdy news at TechNave.com.
[Source]