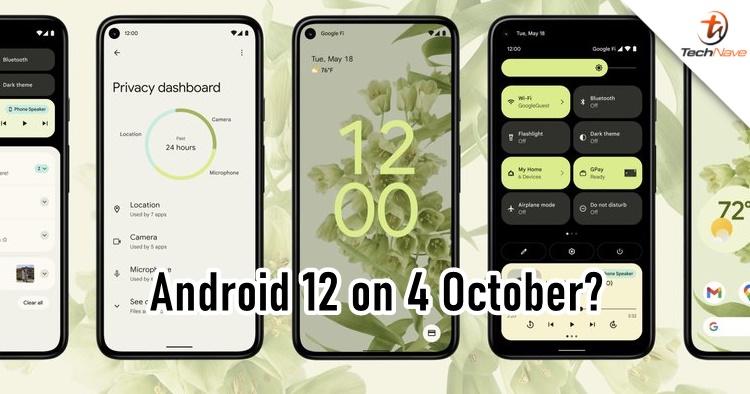 Typically, a new Android software generation would be released in the fourth quarter of the year. But it seems that Android 12 may be released sooner than we thought. According to Mishaal Rahman who is an Editor-in-Chief for XDADevelopers, he tweeted a post showing evidence of Google's Android Open Source Project (AOSP) scheduled for 4 October 2021.
Why is the AOSP's scheduled date important? Well, that's because Google tends to release Android updates as the same as AOSP. In this case, Rahman said the upcoming Android 12 stable update should be releasing on the same date as AOSP. On top of that, 3PL also outline the same 4th of October release date.
The Android 12 stable update may be released on October 4, as that's when Google plans to release to AOSP. This tentative release date was also mentioned by a 3PL. pic.twitter.com/PMN802gQj0

— Mishaal Rahman (@MishaalRahman) September 12, 2021
Moreover, this could also hint at the upcoming release of the Google Pixel 6 launching date. While it's not confirmed yet, at the very least Google Pixel users may get the update on that day. As for other Android brands, it may take them a while to come up with their customed OS built around Android 12. Or a new phone model for that matter.
Google Pixel series unfortunately don't get sold officially in Malaysia, but at least we are still getting pure stock Android experience with the ASUS ZenFone series. We will keep an eye out on the Android 12 release date so stay tuned for more trending tech news at TechNave.com.