Android apps on Windows 11 requires Amazon, works on AMD and Arm-based processors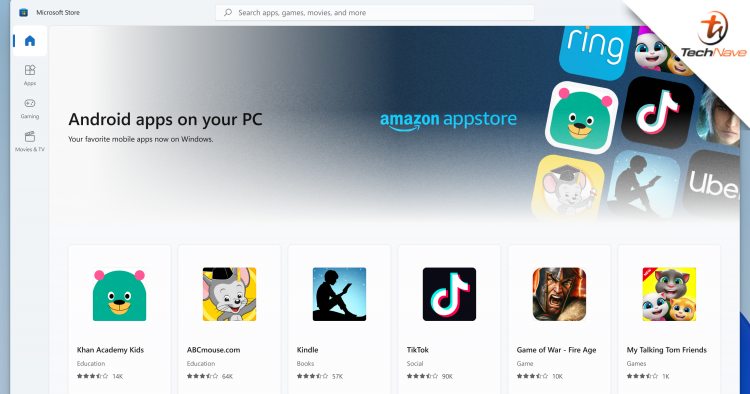 Among the many new announcements about Windows 11, one of the highlights was Android apps can be installed. But how does that work? Do you need to synchronize your smartphone to the laptop or PC? Or do you need to just sign in to your Google Play Store account? After a bit of researching, here's what we found out.
As mentioned by Microsoft, the Android apps are available on the new Microsoft Store but you will have to log in to an Amazon account first. With Microsoft and Amazon's new partnership, we aren't sure how would this apply to Malaysian users because Amazon services are not widely used here. That said, once you signed up, the Android apps should run normally and can be pinned at the Taskbar below or be included in Snap Windows Multitasking mode.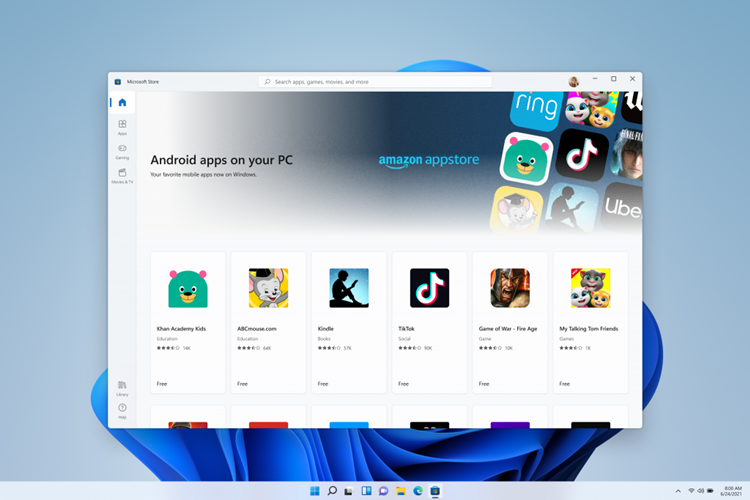 Moreover, Android apps will be able to run on both Intel CPUs as well as AMD and Arm-based processors. This is possible through Intel's own Intel Bridge technology and they believe it's important to provide this across all x86 platforms including AMD. On the other hand, Arm-based Windows 11 devices can presumably run Android apps without Intel Bridge but Microsoft didn't really dive into that.
We are looking forward to Windows 11 on our laptops and PCs very much. With the Android apps integration, it may change the way we do things in our daily lives. What do you think about this? Let us know in the comments below and stay tuned for more trending tech news at TechNave.com.