Anonymous Malaysia returns with a new video as a warning to the Malaysia government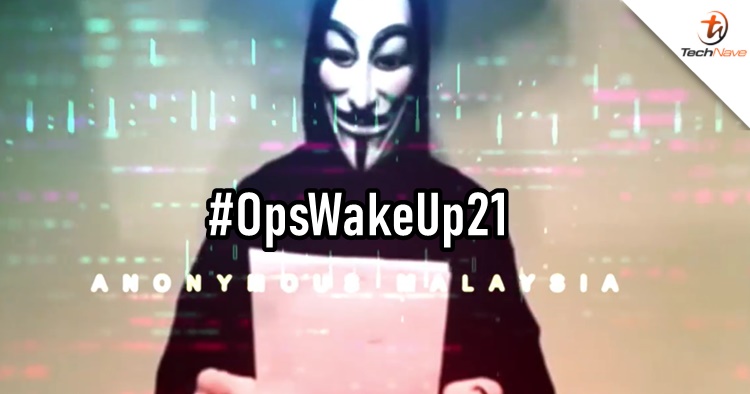 A few hours ago, a group of hackers known as Anonymous Malaysia have released a video online with a new message for the Malaysian government. It's not the first time that they have done this but apparently, they are going after them again with a "wake up call".
In the two and a half minute video, the spokesperson only started talking halfway thanks to the rather long introduction (that looks like a cinematic video game introduction). The message to the Malaysian government is that their overall security system is too low and they are not taking it seriously since it has been hacked several times before. Moreover, this can lead to hacked information being sold to the black market (which is true).
According to the video, most of the cases are from every Malaysia data telco and claimed to be hacked more over 46 million times until now. On top of that, official government websites such as the armed forces website got hacked before just last month. Overall, it seems that the government is not taking cybersecurity seriously enough and Anonymous Malaysia is coming after them.
Hello, Malaysian.
This is a wake-up call for the government of Malaysia.
It's have been a long time that we are silent.
Be prepared.
We are legion, We do not Forgive, We do not Forget, Expect US!#OpsWakeUp21https://t.co/QfhQfZ7pSQ

— Anonymous Malaysia (@anonymalaysia) January 25, 2021
As cringe as it is watching the video (along with some grammar mistakes, but maybe it was done on purpose), the facts remain true since the government sites got hacked countless times making it to the news. For example, 91 authority websites got blocked and censored in 2011 which was just the tip of the iceberg. The group also threatened former prime minister Datuk Seri Najib Razak to resign back in 2015.
Whatever the case may be, the government should indeed be more vigilant in supporting their developers and learn from their mistakes (which they usually don't). But what's your take in this? Let us know in the comments below and stay tuned for more trending tech news at TechNave.com.