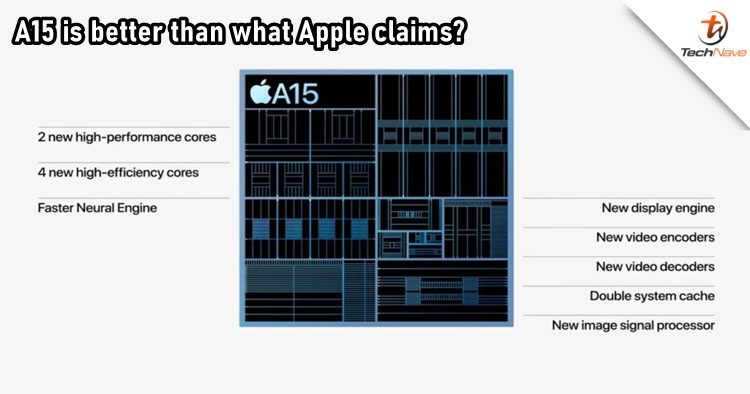 The iPhone 13 series could be better than what Apple has claimed. According to the latest report, the A15 Bionic chip that powers all the models is actually more capable than what is written on paper. After conducting the test, 12% gain was found over Apple's own claim of the A15 being 50% faster.
Thanks to AnandTech, it is discovered that Apple's larger cores are still a lot more energy-efficient even though they're power-hungry. Energy efficiency was found to be improved by 17% on the peak performance states compared to the A14. Other than that, the system cache has also been doubled to 32MB on the A15.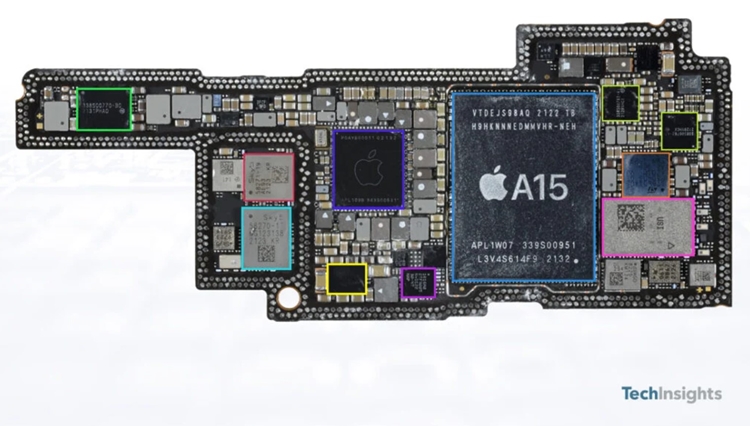 Meanwhile, the L2 cache has gotten similar upgrades as well and now sports a memory of 12MB. Not only being larger than A14's 8MB, but it's also twice as large as the L2 cache memory found on the Snapdragon 888. These enhancements allow the A15 to perform much better despite using the same microarchitecture that isn't all that different from last year's A14. They're also joined by an additional integer ALU and a faster memory subsystem in the efficiency cores that further add to the gains.
However, there's only one issue, and it's bad thermal management happening to at least the iPhone 13 Pro. Despite that, all the iPhone 13 models are still more powerful than their predecessors and are actually even better than what the company said. Leave a comment to let us know your opinion on this report and stay tuned to TechNave.com for the latest smartphone news.