Apple MacBook Air 2 could arrive in 2H 2021 in 7 colours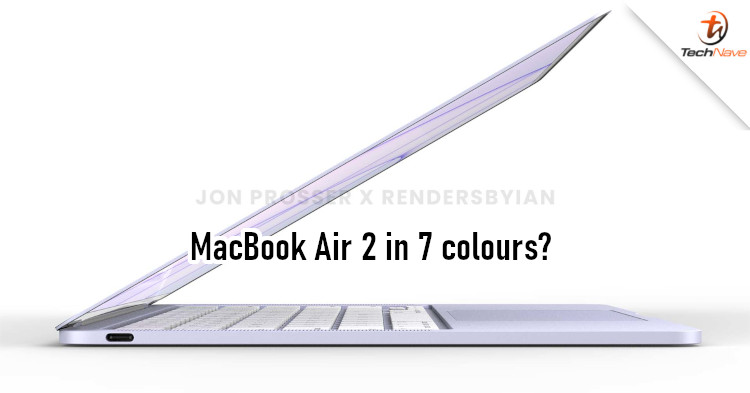 Image from Jon Prosser
For Apple, MacBooks have always been sleek devices that are only available in silver or maybe rose pink. But it seems like the company is warming up to the idea of additional colours. In fact, a new rumour suggests that there will be new models with seven colours.
In a new leak by Jon Prosser, he shows a stack of MacBooks on top of one another in seven different colours. Of course, it could just be a meme image he cooked up. However, the leaker tends to post renders based on leaks provided to him, so this could be legit. As you can see from the image, this model is pretty thin, so it's believed that this is the upcoming MacBook Air 2.
see you in an hour pic.twitter.com/3eaVIh8ycy

— Jon Prosser (@jon_prosser) May 10, 2021
Anyway, the image shows that the new laptop will be available in blue, green, purple, silver, bronze, yellow/gold, and pink colours. As for tech specs, a previous rumour mentioned that MacBooks released in 2H 2021 will have the Apple M2 chip. There are no details on this new chip so far, but we expect it to deliver greater performance and lowered power consumption.
Prosser's leaks aren't always accurate though, so we advise you to take the rumour with pinch of salt. Having said that, would you be interested in a MacBook with colours? If so, what colour would you prefer? Let us know in the comments below, and stay tuned to TechNave for further updates on this.