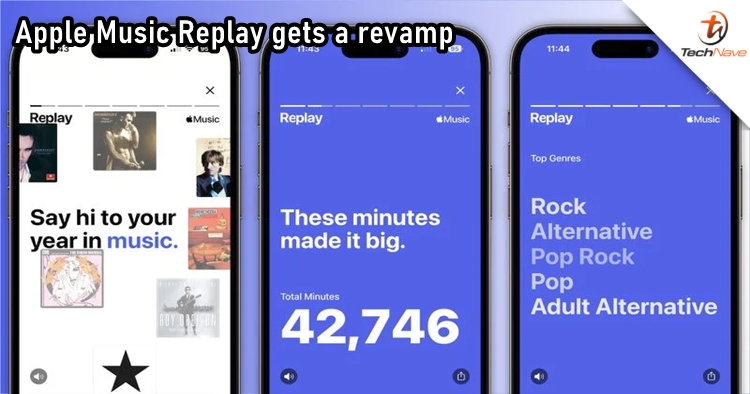 Apple Music has levelled up its Spotify Wrapped-like streaming summary for 2022. The platform has added a "highlight reel" feature to the Apple Music Replay 2022, making the experience similar to browsing Instagram Stories.
The highlight reel will offer a series of social media-style animated cards that show musical highlights from the past year based on users' streaming patterns. Besides that, relevant music also gets played in the background for each card. The highlight reel is viewable on desktop browsers but is still primarily designed for mobile displays. After finishing, users can scroll down to see the featured sections with more informative breakdowns of their top albums and playlists from 2022. They can also add them to the Apple Music‌ Replay 2022 playlist in the Music app at the bottom of the page.
If you wonder why have to add the playlist manually, it's because Apple Music Replay remains a web browser-only experience. After doing so, the Music app can only display and play a basic playlist of users' top songs for the year, ranked by most played. Although it's closer to what Spotify offers, we would still like to see more improvements in the coming years, probably unique ones!
Are you ready to bombard social media with the list of songs you listened to over the year? Because we are! Stay tuned to TechNave.com for more tech updates.