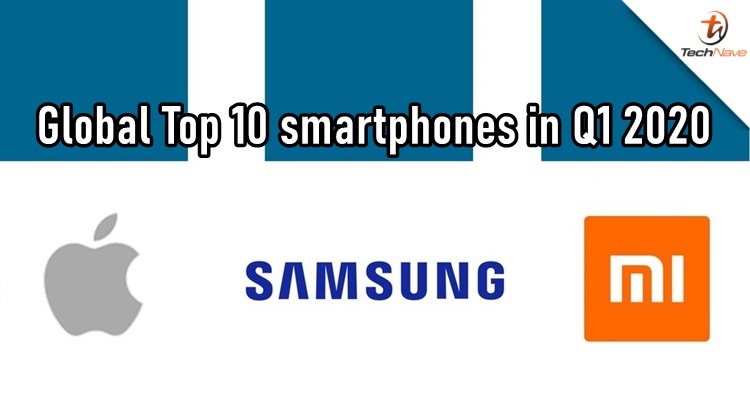 One would think that smartphone sales have dropped during this global pandemic but turns out it's the opposite. It seems that more people seem to have purchased tech gadgets making themselves comfortable at home. According to Canalys, they have just released an image from their report of the global top 10 smartphones in Q1 2020 with Apple, Samsung and Xiaomi dominating the charts.
The smartphone that took the number 1 spot was none other than the iPhone 11 with 18 million shipments, whereas the iPhone 11 Pro Max is sitting at the 6th spot and the iPhone 11 Pro at the last spot (surprisingly, we thought it would be the opposite for the Pro variants). The Xiaomi Redmi Note 8 and Note 8T came in together as 1st runner up at 8 million shipments, which is quite a farce difference in terms of the figures. The Redmi Note 8 Pro and Redmi 8A are also included in the top 10.
iPhone 11 series took three spots in the Q1 2020 top ten smartphone models. iPhone 11, iPhone 11 Pro and iPhone 11 Pro Max accounted for 10% of global smartphone share. While @Samsung and @Xiaomi achieved four and three smartphones in the top ten respectively. pic.twitter.com/NuJzOcdtbI

— Canalys (@Canalys) May 7, 2020
As for Samsung, four of their smartphones made it to the chart but surprisingly, none of the flagship devices is involved. In fact, the South Korean company's mid-range and entry-level devices are enlisted there such as the Galaxy A51, Galaxy A10s, Galaxy A20s, and the Galaxy A01. Besides the iPhone 11, the chart also shows the figure shipments are quite close with each other, gradually descending from the 1st runner-up spot.
That said, this also makes us question the authenticity of the smartphone China brands (with the exception of Xiaomi). Perhaps their shipment figures just aren't good enough for to be seen on Canalys' radar. Nonetheless, vivo, OPPO and realme are doing very well in Malaysia, alongside Samsung and Xiaomi. realme have the best Year-over-Year (YoY) growth with +406%, while Samsung retains the first spot with 23% unit share.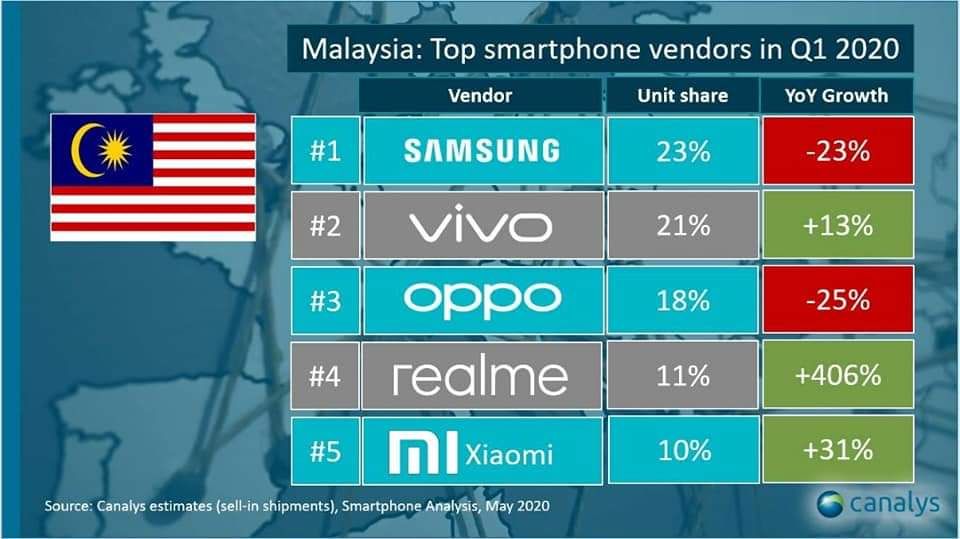 Stay tuned for more trending tech news at TechNave.com.