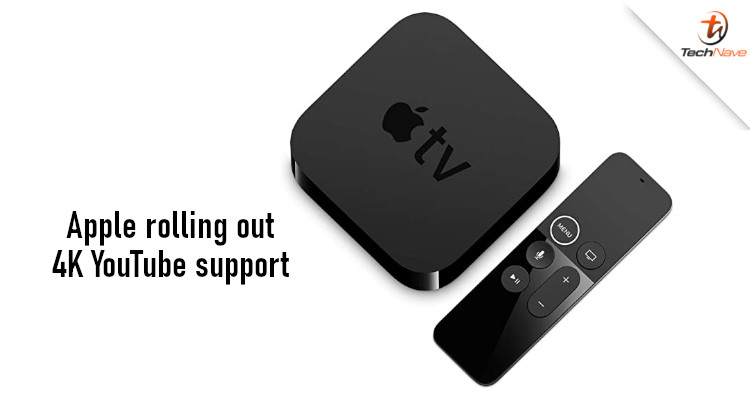 Some features take a while to implement in some product, which seemed like the case for Apple TV. Apple promised earlier this year that 4K resolution for YouTube would be coming soon, but it wasn't added even after tvOS 14 launched. Fortunately, users have begun reporting that the feature is now unlocked on their Apple TV 4K.
According to GSMArena, YouTube finally got around to adding support for 4K videos to Apple TV. Screenshots from Reddit users have shown that you can now select 4K resolution for YouTube videos. These videos will be using Google's V9 codec for playback. Of course, the Apple TV 4K has always supported 4K resolution, but 4K for YouTube was something the device has lacked thus far.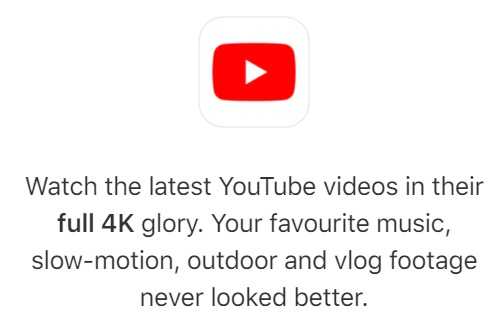 The Apple TV 4K page now mentions YouTube with 4K
However, it seems to be locked to 24 or 30 fps, while 60 fps is only available for 1440p. Also, it won't be able to support HDR and any videos with HDR will end up being 'downgraded'. It's believed that the limitations are due to how the decoding is by either the YouTube app or tvOS 14, and not the chipset itself. 4K at 60 fps and HDR would require more processing power, after all.
Having said that, we're just speculating and can't confirm why Apple won't support 4K/60fps and HDR. Also, we're not sure when Apple TV 4K users will get the update but it should be coming soon. Has any of you get the update on your Apple TV yet? Let us know in the comments below and stay tuned to TechNave.com for more news like this.