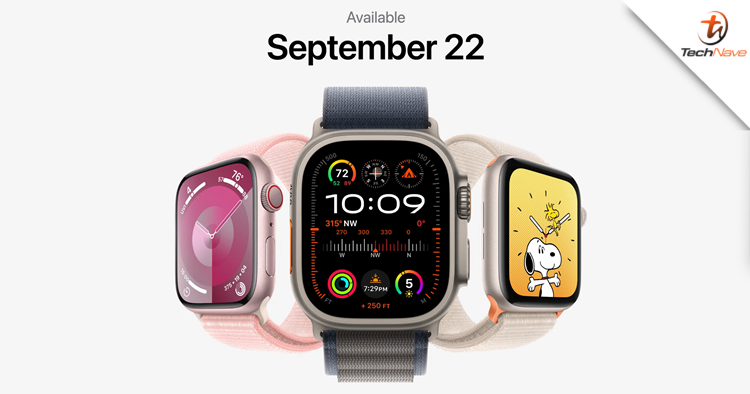 Today, Apple kicked off its annual event with the new Apple Watch Series 9, Apple Watch Ultra 2 and Apple Watch SE. The Apple Watch SE wasn't talked much at the presentation but that's because it has similar functions as the other two but at a more affordable price range. Here's what you need to know about the features and prices.
First, the new Apple Watch Series 9 features the latest S9 chip. Apple was proud to announce that this new chip has 5.6 transistors, 30% faster GPU performance, and a 4-core neural engine that's twice as fast as its predecessor. The S9 chip also allows it to last as long as 18 hours in battery life and its new ultrawide band chip is also able to detect your iPhone and Home Pod from a distance within 20 metres.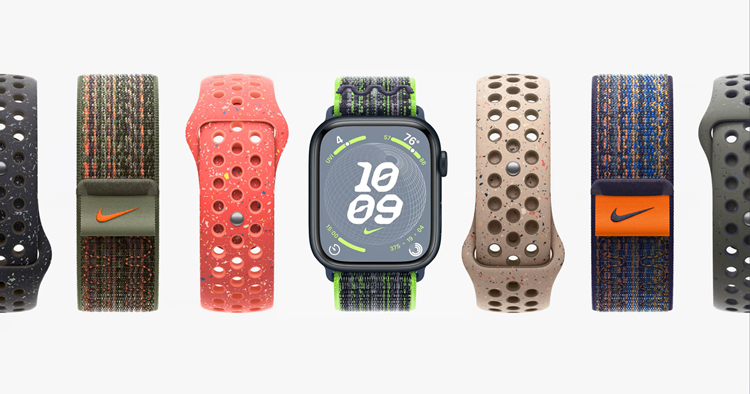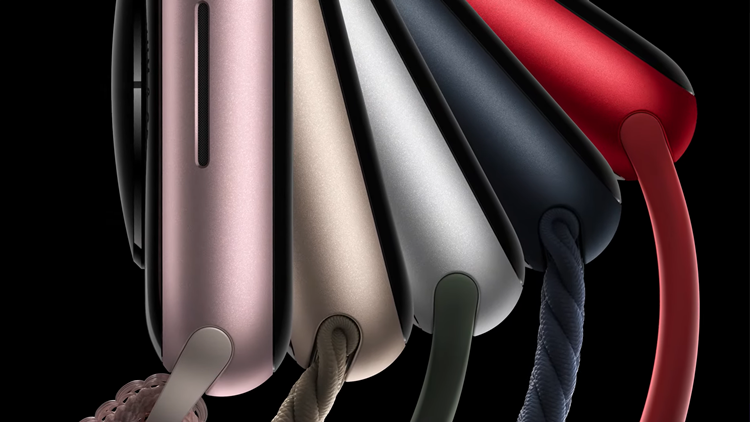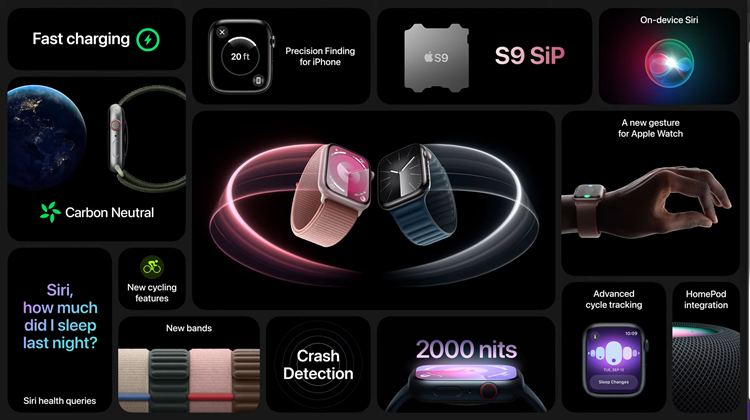 Apple also integrated a couple of cool new features. It has an improved 2000 nits peak brightness and can adapt to what's happening on the panel. If there's nothing much going on, it can tune down the brightness automatically. Moreover, Siri is now available directly from the watch so you can ask Siri via Health Care multiple questions such as "When is my next menstrual cycle?", "How well did I sleep?" and others. Health Care will be available later this year.
Upcoming watchOS 10 will also allow you to do a name drop from watch to watch, and it comes with a new FineWoven strap as Apple is looking to achieve carbon neutral products, phasing out leather bands completely. However, its best feature is the Double Tap gesture which requires your index finger and thumb to activate functions. The Apple Watch Series 9 can detect your gestures right away to take a phone call, take photos, and other basic functions.
On the other hand, the Apple Watch Ultra 2 shares a lot of similar functions as the Apple Watch Series 9. As the ultra variant, it has much better features such as 3000 nits peak brightness and has a new Modular Ultra Watch Face. There are more details such as depth, running, and other monitoring functions, as well as having night mode.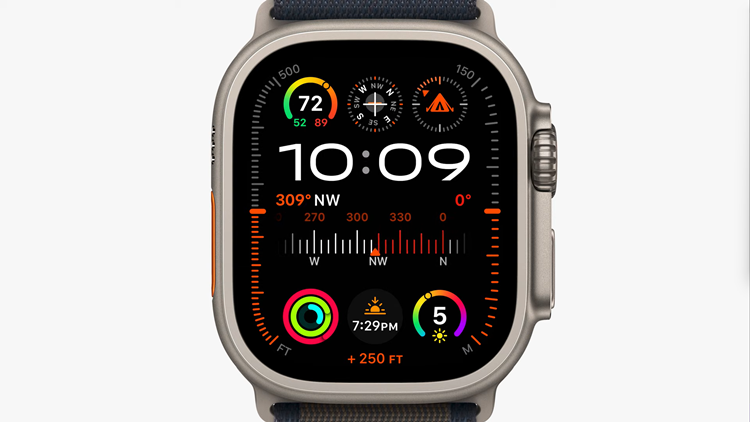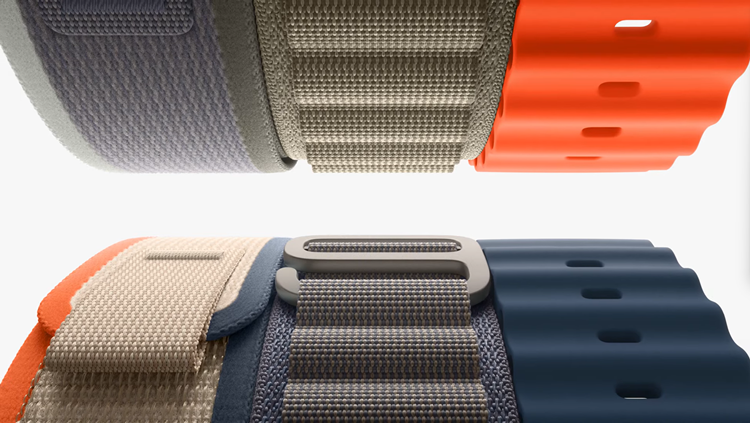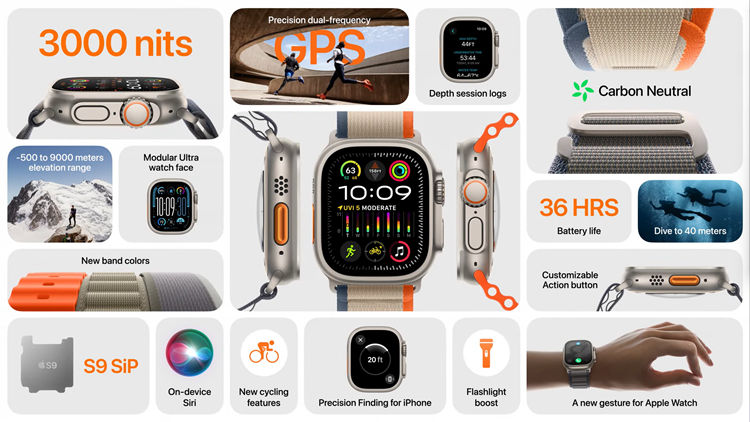 The Apple Watch Ultra 2 can last up to 36 hours on a single charge and up to 72 hours with battery-saving mode. Moreover, its elevation range has improved from -500 to 9000 metres, diving up to 40 metres, new cycling features, dual-frequency GPS and even its own customisable Action Button.
The Apple Watch SE will be available to order on 22 September 2023 in Malaysia, whereas the Apple Watch Series 9 and Apple Watch Ultra 2 will come at a later date. The official following prices for the Malaysian market are:
Apple Watch SE - from RM1199
Apple Watch Series 9 (aluminium) - from RM1899
Apple Watch Series 9 (stainless steel) - from RM3299
Apple Watch Ultra 2 - RM3799
By the way, there are other different prices for the Apple Watch Series 9 in different sizes, body material, straps, and GPS + Cellular so you may want to visit the official Apple Malaysia website here. There's also a special Apple Watch Hermes model starting from RM5499.