Apple allegedly planning for foldable iPad with 3nm chipset in 2023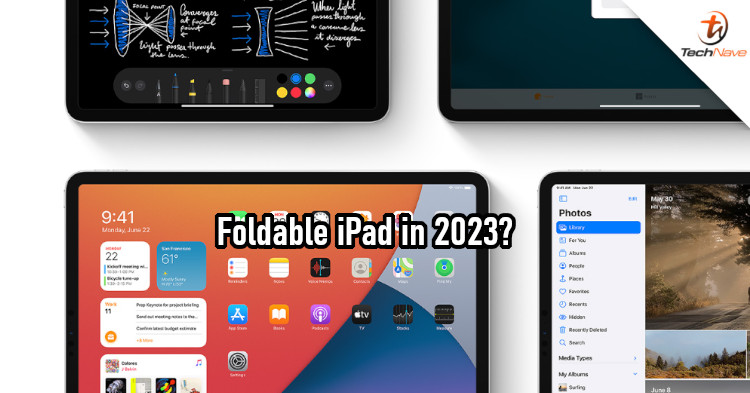 Rumours about Apple products appear all the time, but it isn't often that you see one about a product that may launch 3 years later. That's exactly what a new leak is about though - a new product for 2023. Specifically, a foldable iPad that's allegedly going to feature a 3nm chipset.
According to Komiya, Apple will launch a new device in 2023 and it will be foldable iPad or iPhone. Interestingly enough, it might not be the type of foldable we've seen so far. The tipster claimed that it will be using two display panels instead of one and that they will connect seamlessly. It's supposed to support phone calls but could be using the iPadOS.
Foldable iPad(iPhone)
-"one more thing" in 2023
-support phone call
-iPad OS?
-A16X (may be A17) (3nm)
-Made up with two panels and seamlessly connected to each other
-Micro LED Display
-under screen Front camera and Touch ID
-Best experience with Apple Glass or VR headset

— Komiya (@komiya_kj) August 11, 2020
Besides that, Komiya also mentioned some of the other components that could go into this device. For instance, it's supposed to feature a 3nm chipset that's either the Apple A16X or A17 Bionic. It's also going to use Micro-LED backlight for the display and an under-display camera will be included. He finished by claiming that the new foldable will work best with the Apple Glass or a VR headset, though what that means was not elaborated.
The year 2023 is given probably because that's the year TSMC is set to produce 3nm chipsets, and TSMC happens to be a key chipset supplier for Apple. It sounds typical of Apple to take their time to follow on trending tech, but what do you think about the rumour? Let us know on our Facebook page and stay tuned to TechNave.com for more news like this.
Apple iPad 10.2 2020 Specs & Price >