Apple and Facebook doing their part by donating masks to health professionals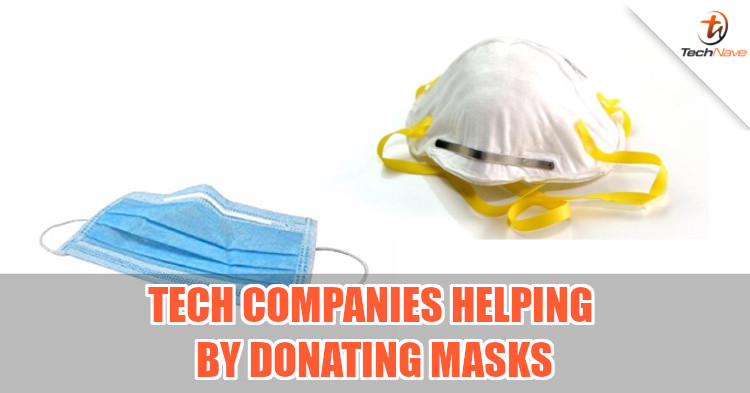 The ongoing coronavirus pandemic means that health professionals and helpers on the frontlines constantly need to wear masks. Now, tech companies are looking to aid in the efforts by donating large numbers of masks. So far, companies like Apple and Facebook have already done so.
According to Reuters, Facebook CEO Mark Zuckerberg has pledged to donate its reserve of 720000 masks and are sourcing for more to be donated. Also, Apple CEO Tim Cook has announced that his company will be donating millions of masks to frontline medical workers in the US and Europe. Another person who is directly contributing is Tesla CEO Elon Musk, who has donated medical supplies to UCLA Health. Other companies that also have donated masks in bulk include Alibaba, Huawei, OPPO, and Xiaomi.
Our teams at Apple have been working to help source supplies for healthcare providers fighting COVID-19. We're donating millions of masks for health professionals in the US and Europe. To every one of the heroes on the front lines, we thank you.

— Tim Cook (@tim_cook) March 21, 2020
I want to publicly thank @elonmusk for sending a truckload of PPEs (masks, gowns, etc.) to UCLA Health today! They will be put to good use. My wife, her co-workers and her patients thank you profusely. pic.twitter.com/SiAdqMcPCT

— Peyton Reed (@MrPeytonReed) March 22, 2020
In other related news, Amazon has supposedly placed orders for millions of masks for the use of its staff who can't work from home but has lamented that not many of the orders were being fulfilled. A shortage of masks is bad news for everyone at this time. Hopefully, companies and individuals who are stockpiling it can also do their part by donating their reserves.
While there haven't been reports of masks shortages in Malaysia, medical workers here should have more during this period. With that said, do you have enough masks and hand sanitisers for yourself? Make sure to stay healthy, folks! For more news like this, remember to stay tuned to TechNave.com