Apple announces iPad mini 3 with Touch ID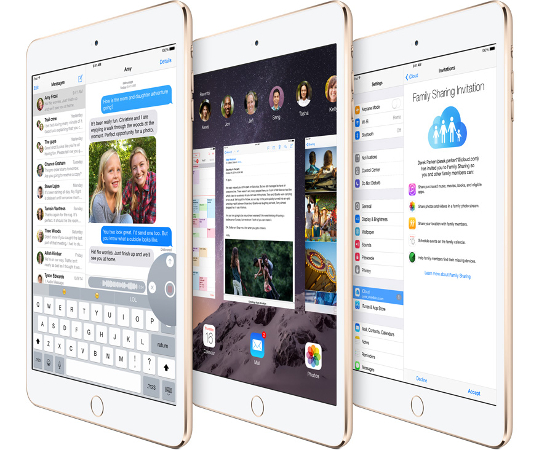 Apple just announced the latest iteration in their smaller tablet range with the Apple iPad mini 3. While it lead all the other Apple iPad tablets in terms of design initially, the latest iPad mini does not change much. The slim bezel design, 7.9-inch screen with Retina Display and measurements are still the same as before. The most notable difference in tech specs and features is that this new iPad mini 3 now has a Touch ID fingerprint sensor built into the Home button and as such can be used with Apple Pay.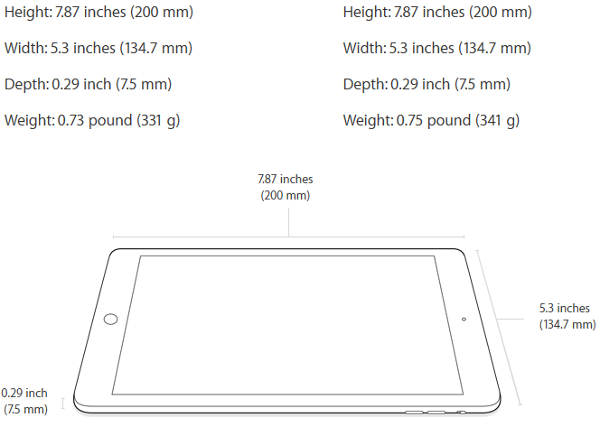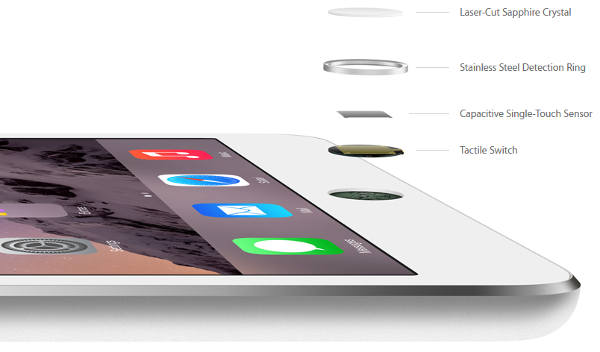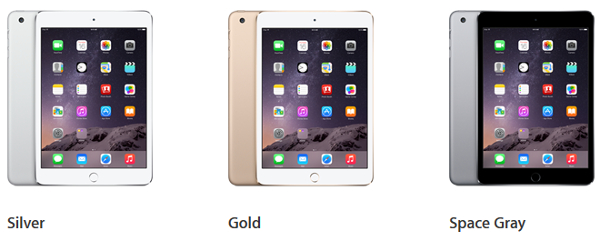 Like the iPad Air 2, you now also get a choice of gold, silver and space grey but again, not much difference in terms of design. Unlike the iPad Air 2, the iPad mini 3 does not get a processor upgrade, keeping the Apple A7 processor with M7 co-processor previously found in the iPad mini 2. No news yet if this is an enhanced A7X version but the RAM is expected to be just 1GB like before. The 10-hour battery remains the same although there may be some difference in terms of weight.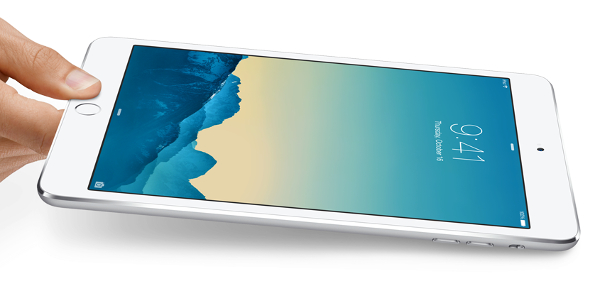 There is one extra feature with dual microphones for better voice recording but asides from that everything else remains the same. This isn't entirely a bad thing though, as the A7 processor is still a 64-bit processor, the display is still a Retina Display and the iPad mini 3 is still easier to use one-handed than the iPad Air 2. No Malaysia release dates or pricing details yet but the US pricing is listed below:
Apple iPad mini 3 (WiFi, 16GB) ~ $399 (RM1310)
Apple iPad mini 3 (WiFi + Cellular, 16GB) ~ $529 (RM1737)
Apple iPad mini 3 (WiFi, 64GB) ~ $499 (RM1638)
Apple iPad mini 3 (WiFi + Cellular, 64GB) ~ $629 (RM2065)
Apple iPad mini 3 (WiFi, 128GB) ~ $599 (RM1966)
Apple iPad mini 3 (WiFi + Cellular, 128GB) ~ $729 (RM2393)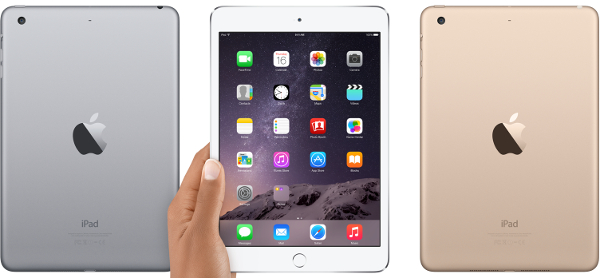 [Source]
Apple iPad Mini 3 WiFi + Cellular Specs & Price >