Apple announces the refreshed MacBook Pro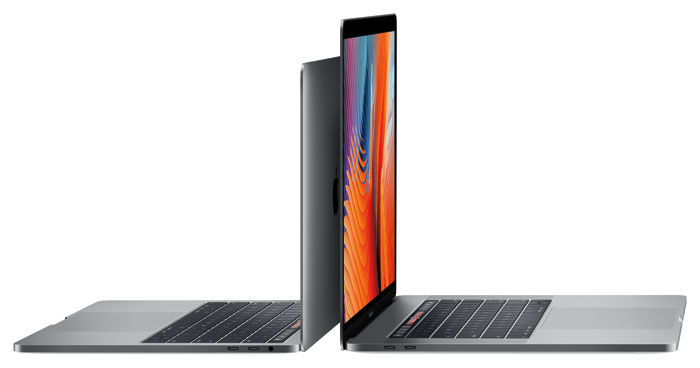 After a long period between updates, Apple has finally announced the new MacBook Pro 2016 to the world. It has several new features under the hood, it is also thinner than last year's model – but Apple has left out a few features that was present from the last year's model. What it gains however is an OLED touch bar, complete with Apple's Touch ID.
The smallest MacBook Pro is now only 14.9mm thick, and the larger model is only a few millimetres thicker. However there were a few things that Apple had to take out in order to make this thin body possible. The older style keyboard in the MacBook Pro is now gone – replaced with a second-generation butterfly scissor keys, taken from the MacBook line. That being said - Apple mentioned that the keyboard is more responsive and has more key-travel than previous generation.
Underneath the body lies Intel's 6th Generation Skylake processor, with the smaller model sporting an Intel Core i5 while the larger one showcasing an Intel Core i7. For graphics, the smaller model will be using Intel's Iris pro graphics chip, while the larger one will have an AMD Radeon Pro 450 GPU to run things. Both models will have 50% faster SSDs, and RAM options goes up to 16GB.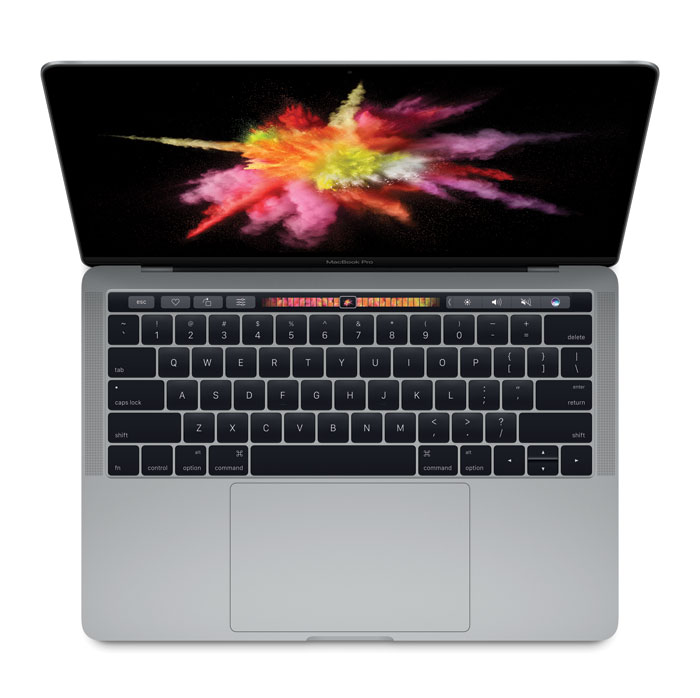 A new feature that Apple has included is the Touch Bar – an OLED display that sits on top of the keyboard, where the function keys usually sits. This touch bar is context sensitive, so it can change its features and buttons depending on the application running at the time.
Connectivity is where the new MacBook Pro falters a bit. Apple has removed all other connectivity options – and replaced them with four USB Type-C ports. The ports can be used as both charging and display, as it supports Thunderbolt 3 connectivity. Apple also left the headphone jack intact, but no other options are available on board.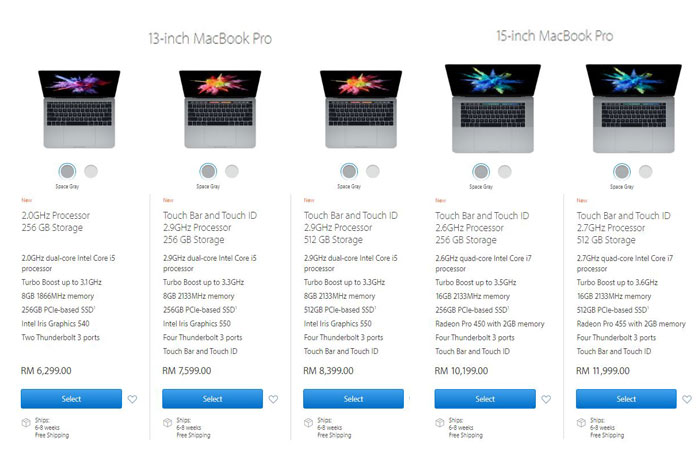 The new Apple MacBook Pro is now available in Malaysia through the official Apple online store, and it will start from RM 6299 for the base model, all the way to RM 11999 for the top-tier model.

Head on to Apple's Malaysian website to purchase one for yourself. Stay tuned to TechNave for more Apple news.