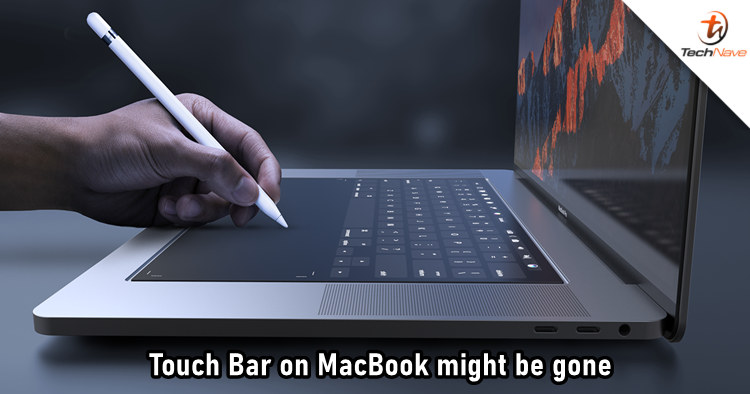 Photo courtesy of Behance
Over the past few years, the Touch Bar has been featured on some MacBook models to allow applications to utilize touch gestures to interact with their functions. However, Apple might take the next step to bring something different to future MacBooks. According to sources, the Touch Bar could be replaced by a slot for Apple Pencil in the coming years.
A recently leaked patent already shows us how the slot for Apple Pencil would look. Not only it houses the Apple iPad accessory, but it could also act like a mouse or display function keys thanks to the retainer's built-in lighting system. For example, it can be used to trigger a function of a key of a conventional keyboard that is missing from the keyboard or duplicates it.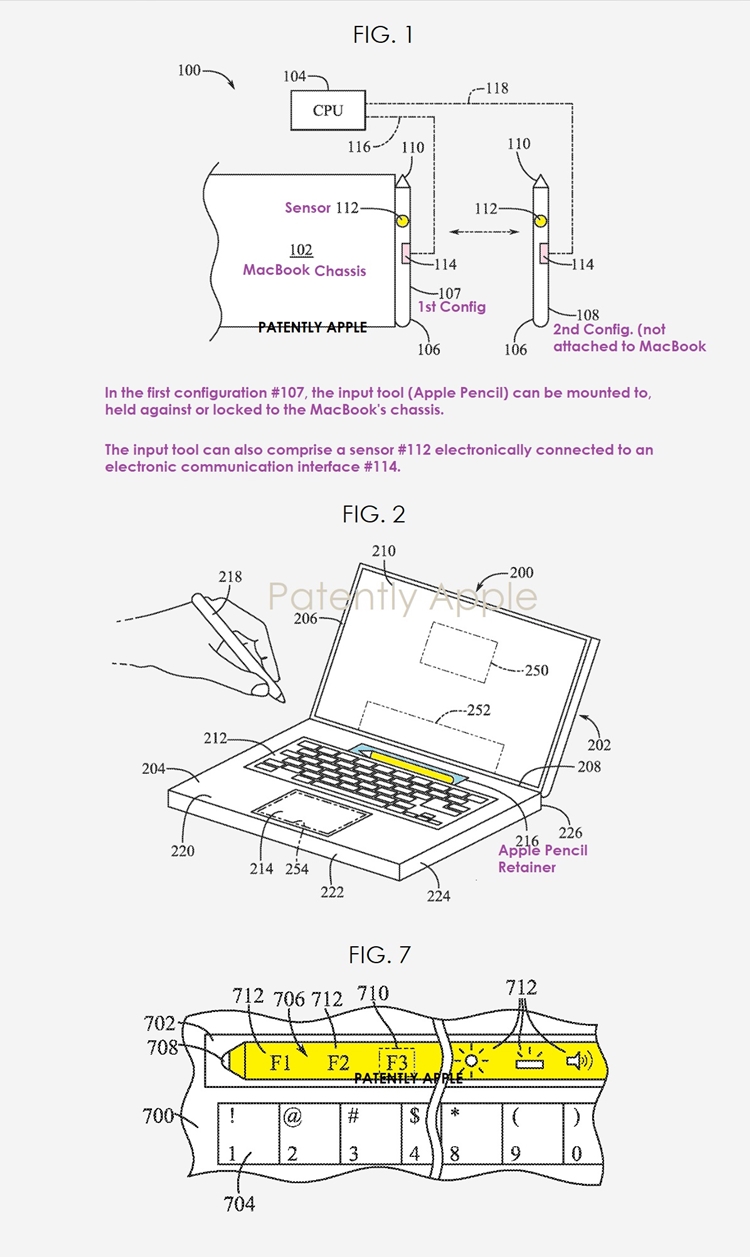 Besides a slot, there's also a demonstration of the Apple Pencil situated on the sides and bottom of the MacBook, perhaps magnetically. For now, there's no guarantee that the future MacBooks will come with the design change. Doing so might continue to blur the line between the MacBooks and the iPads as well.
What do you think about the news? You may share your opinion with us on our Facebook page and stay tuned to TechNave.com for more tech reports.