Apple finally releases the Apple watchOS 7 public beta for Apple Watch users for the first time!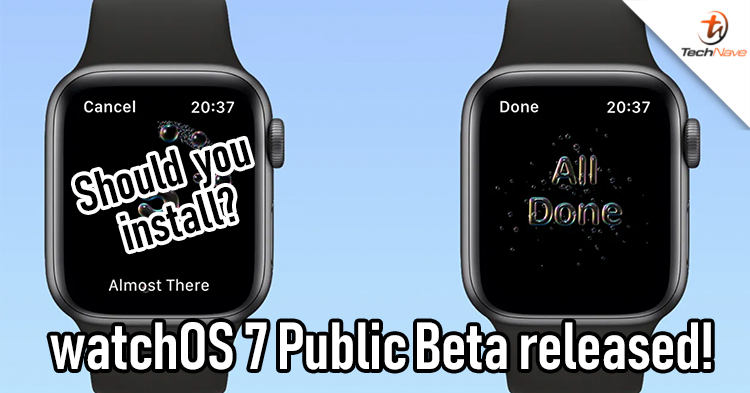 After waiting for about a month's time, Apple has finally released the first public beta for WatchOS 7 to Apple Watch users today. All you need to do is to head to Apple's Beta Software Program website to sign up and get the latest watchOS 7 public beta onto your Apple Watch just like how you did for the iOS 14 Public Beta on your iPhone.
The watchOS 7 has few new features added into it which include the newly updated workout modes for dance workouts and calorie tracking, sleep tracking, and the support of watch face sharing. Now, you can customize and personalize your own watch faces and share it with other users or you can get preconfigured watch faces from developers or from the web as well.
But before getting the public beta for watchOS 7, here's the catch. In order to have your Watch OS 7 to work on your paired iPhone, your iPhone must first be updated to the latest iOS 14 beta. Furthermore, if you do encounter any issues after installing the watchOS 7 beta, you will not be able to downgrade it back to the watchOS 6.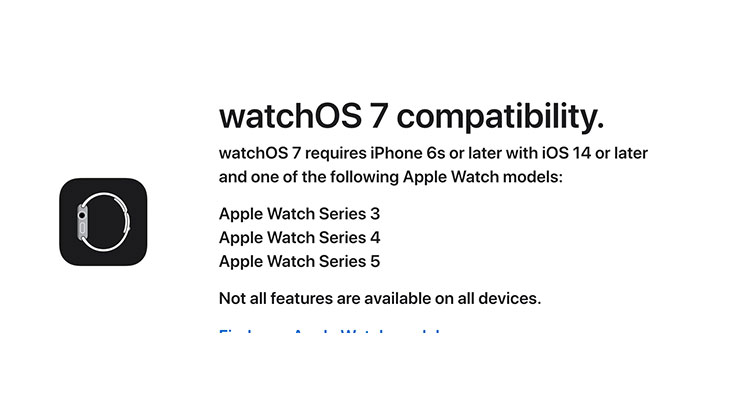 Apple did state that VoiceOver will not be functional on watchOS 7 beta and also it will drop the support for Apple Watch Series 1 and Apple Watch Series 2. The update for watchOS 7 will only be compatible with Apple Watch Series 3 onwards while the Apple Watch Series 1 and Apple Watch Series 2 will remain to watchOS 6 only even when the watchOS 7 is officially released coming this fall.
With that said, if you are not relying on the VoiceOver feature on your Apple Watch and you want to be the first few to get the latest watchOS 7 features, feel free to download it and let us know at our Facebook page what do you think about it, but if you want to play safe, we recommend you to wait for the official release. Stay tuned for more tech news updates on TechNave.com.
Apple Watch Series 6 Aluminum Specs & Price >