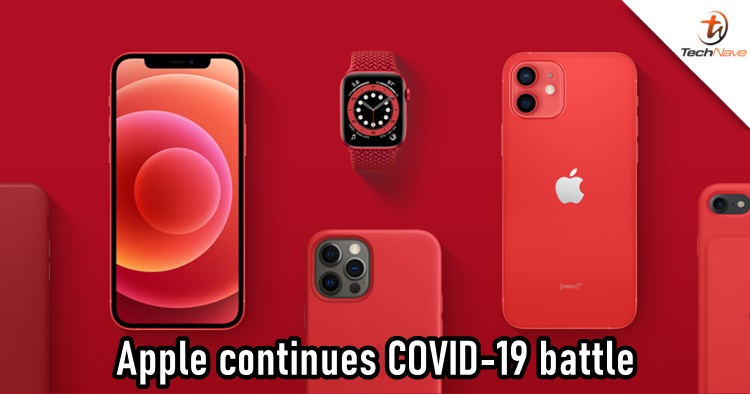 By now, you should be aware that the (PRODUCT)RED iPhone devices are for charity and spreading awareness of AIDS. But since the pandemic happened last year, Apple redirected the credits to the Global Fund's COVID-19 Response and it has been extended until the end of 2021.
Initially, the due date was supposed to end on 30 June 2021 but the pandemic is far from over. The central location of Global Fund is in sub-Saharan Africa, where most of the health systems are in focusing on several projects including AIDS, HIV and many others. Apple has been providing critical support since 2006 and more than $250 million in donations have been given.
In order to continue proving support, Apple is still donating $1 for every purchase made from Apple Pay on the official website, Apple Store app or the Global Fund COVID-19 Response program. While Malaysia doesn't have the benefit of Apple Pay yet, there are still plenty of (PRODUCT)RED Apple devices such as the iPhone 12, iPhone 12 mini, Apple Watch Series 6, and other accessories like the MagSafe leather and silicone cases.
If red is your favourite colour, it would be a good deed that you purchase a (PRODUCT)RED Apple device because of the charity (Apple does not get a single cent from this). Stay safe, everyone. Stay healthy and stay tuned for more trending tech news at TechNave.com.