Apple iPad 2 Review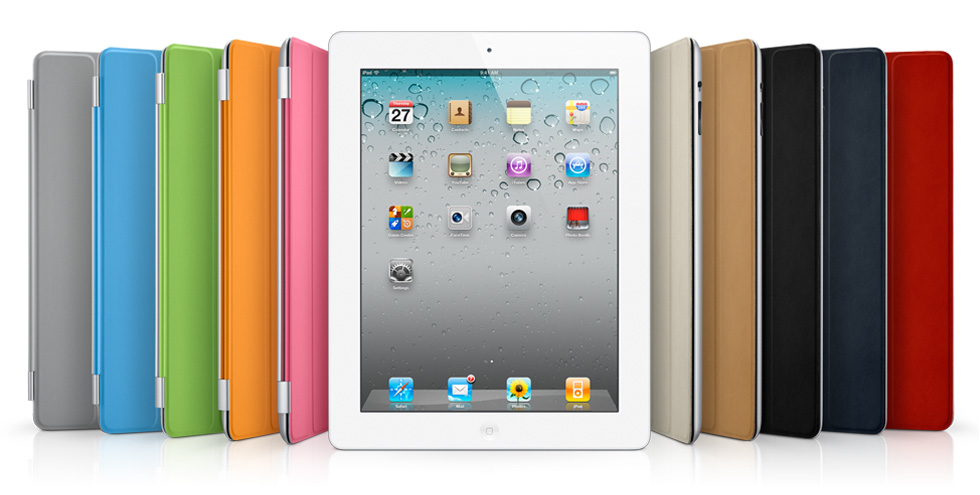 Apple iPad 2 has been revealed by Steve Jobs at 10am PST, March 2, 2011. According to Malaysia's largest Apple retailers — Machines — the iPad 2 will be available in Malaysia on 29-April-2011.
In this article, you will learn all about iPad 2: features, specs, apps, and prices.
Design
In term of design, the new iPad 2 looks very similar to iPad 1. Still using the same aluminum body but much thinner and lighter. iPad 2 is 33% thinner and up to 15% lighter, only 0.34″ thick and weight 1.33 pounds (601 gram).
Beside black color, new iPad 2 will be available in white color and shipping together from day one. No waiting for white iPad 2.
New A5 processor
iPad 2 is now powered by new 1GHz A5 dual-core processor. Apple claims that the processor is 2x more processing power and 9x faster graphics performance than previous iPad 1′s A4 processor.
Better performance is great but will iPad 2 keeps the same long battery life? The answer is, YES.
While more powerful than iPad 1, iPad 2 still have the same 10-hour battery life for your whole day usage. That's cool!
iPad 2 cameras
Beside new A5 processor, iPad 2 now build-in, not one, but two cameras – one on the front and one on the back. The back camera capable to take HD video (720p / 1280×720 pixels) and 5x digital zoom for photo shooting; the front camera takes VGA quality video and photos.
With the build-in cameras, iPad 2 now has 3 additional build-in camera apps: Camera, FaceTime and Photo Booth.
Camera app allows you to take photos and record videos. FaceTime for iPad can make video calls to other users' iPad 2, iPhone 4, iPod touch, or Mac over WiFi connection. Like the Photo Booth for Mac OS X, Photo Booth for iPad takes snapshots and add special effects for fun.
iOS 4.3
iPad 2 will be shipped with iOS 4.3 which gives features like faster Safari web browser, setting to customize the switch above volume control to either mute or screen rotation lock, iTunes Home Sharing to play iTunes library content over WiFi network.
New iPad 2 accessories

iPad 2 Smart Cover (USD$39, polyurethane; USD$69, leather) — a foldable screen protector with magnetic hinge for your iPad 2 without covering the aluminum back. You can fold it to make it becomes an iPad stand (horizontal) for video watching or comfortable typing angle. When you close smart cover, iPad 2 will automatically switch to sleep mode; when you open it, iPad 2 instantly wake up (no need to swipe to unlock).
Apple Digital AV Adapter (USD$39) — allows you to do video mirroring, output iPad display to TV, video projector, or other HDMI compatible display. Works on any app, no setup required. The adapter has a second connector for you to charge iPad while mirroring video. Digital AV Adapter support video out (no mirroring) for original iPad, iPhone 4, and 4th-generation iPod touch.
My two cents
iPad 2 is thinner, lighter, faster, and added camera. These are good improvement but I don't feel any surprise from the gadget itself. Nvertheless, the iPad 2 Smart Cover is an amazing product, full of creativity and again it should leads the market to a new revolution of gadget's cover's design.