Apple iPad 5 Price in Malaysia & Specs
Apple iPad 5 Malaysia Release Date & Specs (Rumors):
I must say that the release of both iPad Mini and iPad 4 was a surprise for me. Everyone was expecting the new iPad mini but not really an iPad 4. Why? Because the the previous generation was only in stores for 6 months before Apple decided to make an new generation ipad and scrap the older one. Will this also be the case of the new iPad 5?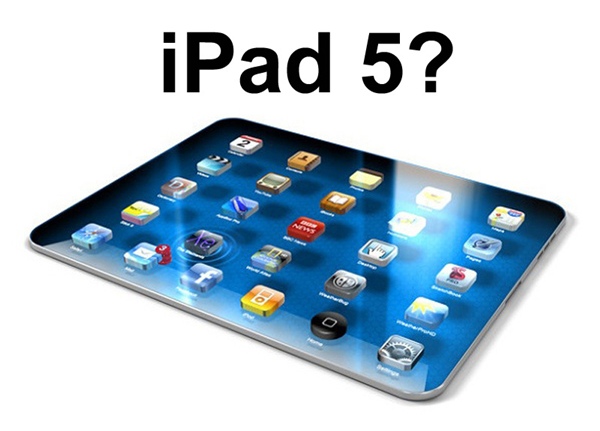 In my opinion I hope that it won't only be faster, better battery time, camera etc, but really have something new and "fresh". Let's take a look at Apples nearest competitor in the tablet space, Samsung.

Personally I think the Samsung tablet are really good verces the prices point, and I'll get basically the same functions as an ipad.

Therefore I hope that iPad 5 will be something new and really blow there competition away as they did with the iPhone. But hey, invention the wheel all over again is HARD!

We are going the cover the iPad 5 release date in this post and give an estimate when the next generation apple tablet is going the be released. If it's ever going to be a new ipad model or if Apple decides to focus on the iPad mini instead.

Last Apple event, one expert made a prediction that there will be a new release of and lighter, fast and especially thinner iPad 5. The release date of this next ipad was supposed to be early next year (our guess is around April 2013).

For Apple to hold their lead in the tablet market one investor wrote in Appleinsider that Apple felt pressured and would release a 9.7-inch iPad 5.

"we think launching the lighter, thinner 9.7-inch iPad as quickly as possible matters more for Apple strategically" from Kuo's Report.

What do you think about Apple launching another tablet? Would you buy it or wait for a iPad Mini 2 perhaps?
[Source: ipad4-release.net]