Apple iPad Mini Malaysia Review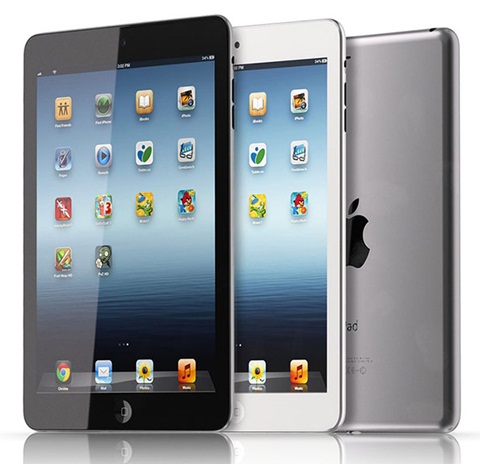 iPad Mini Pros:
A whole lot on the new iPad mini, and although the price is a little high (and you should REALLY think about the 32GB option for safety if you're thinking of getting one).

The larger screen might not fit fully in a single palm, but from the smooth back to the Smart Covers designed specifically for the model, we're fans - pure and simple.

The speed of the processor is perfectly acceptable and lag-free for all tasks, the UI is actually better-engineered for this 7.9-inch screen compared to its bigger brother and we're chirpy indeed about the battery prowess through harder use.
iPad Mini Cons:
The lack of a Retina display is so, so frustrating as that's the killer feature (along with, perhaps, a slightly faster processor) that would have meant we gave the iPad mini our first five star tablet review. It's that good. But the screen is too fuzzy at times compared to the likes of the new iPad or iPhone 5 to consider it a dazzling display, and that's a real shame.

The low-power GPU is going to be an issue for some, even for the price point - although that's more for future proofing as in our tests the iPad mini performed as well as the quad core variants.

And while we've long given up on looking for expandable storage or a removable battery on these devices, 16GB of storage isn't enough for the plethora of large apps and HD content we're interested in downloading onto this device.
Verdict:
The iPad mini is perfect for a train ride: it's just the right size for a few TV episodes when packed nose to nose with fellow commuters before slipping it back into a bag or pocket when leaping for your platform.

And the new iPad 4 is great for longer sessions and more involved gaming - air travel is so much more improved by its presence and no matter what game we were playing or which content-rich website we wanted to view, it was always the larger device we reached for.

We've said it already, but we'll say it again though: the iPad mini is the best iPad Apple has ever created. It offers better value for money, sits more pleasantly in the hand and can handle all the tasks you want at least adequately and many times better than you'd expect.

If you're thinking about which tablet to buy a loved one and money isn't an issue, we'd recommend the iPad mini every time for it's more impressive design compared to the swathes of plastic offered by its competitors. It's still overpriced, the CPU and display aren't as strong as they could be, but we can safely say this is the gift we'd like to see Santa put under our tree over the rest.
[Source: techradar.com]
Apple iPad Mini Malaysia Specifications and Price:
Please click here for more iPad Mini specifications, & iPad Mini (WiFi) specifications, photos and upcoming prices!
Check this out for Apple iPad Mini vs iPad 4 vs iPad 3 Specifications and Apple iPhone 5 vs Samsung Galaxy S3 vs Samsung Galaxy Note 2 Specifications!
Apple iPad mini Wi-Fi + Cellular Specs & Price >