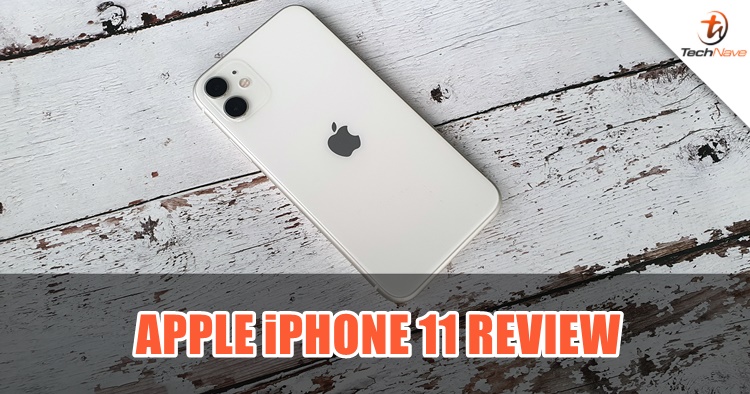 Right after Apple unveiled the new iPhone 11 series, we didn't expect the flagships to arrive so soon in Malaysia just after a week. Despite being pricey as usual, they still got sold out during the pre-order period and many customers had to wait for Apple Malaysia to restock. What is happening? Was the hype real?
If you're wondering whether the iPhone 11 really lives up to the hype, you've come to the right place. I've been using the iPhone 11 for about three months now, so this is not some quick review as usual. Is it still relevant in 2020? Here is my longterm review for the iPhone 11.
Design - Still the classic iPhone design
Apple is notoriously known for having minimal changes on their iPhones over the years. Depending on how you see it, it can be a good or bad thing. The good thing is that they are keeping the iPhone identity simple so that consumers can recognize it straightaway, and the bad thing? Let's just say there are also other people complaining that Apple is just being lazy on bringing a new design. It's true that they don't do much for the phone's appearance, but let's also not forget that they are also responsible for setting the notch trend in the first place.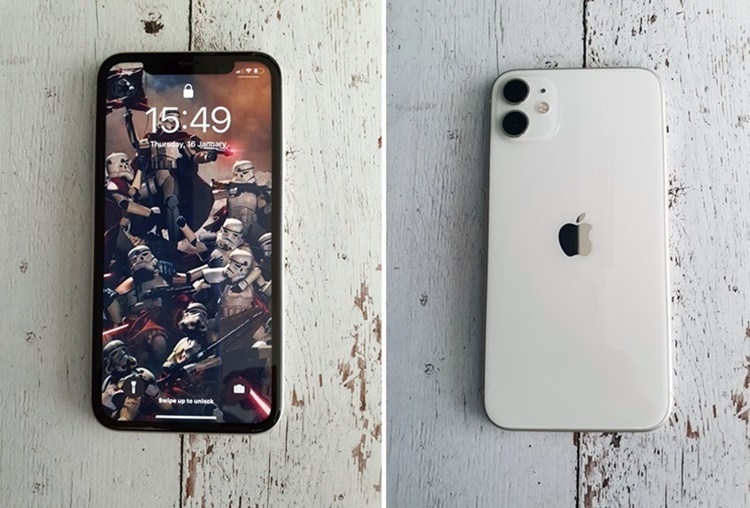 Apple have reverted back to the glass design on the front and back, surprisingly it is pretty tough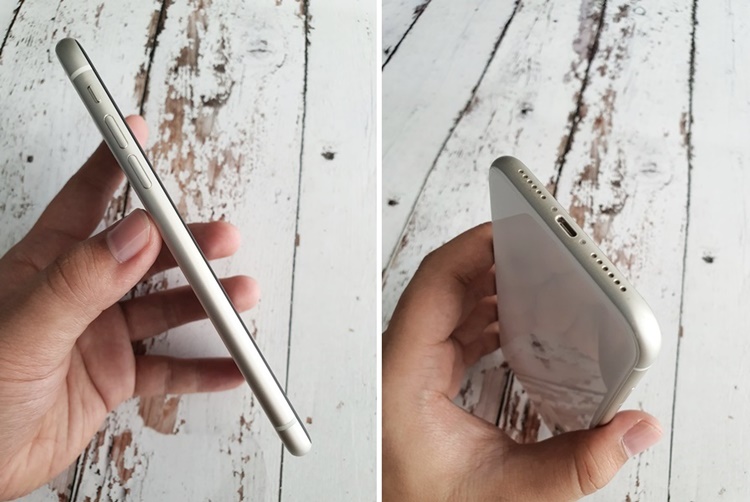 The classic silent and volume button on the left side, while the Lightning port and speaker grills are at the bottom (there's one at the top too)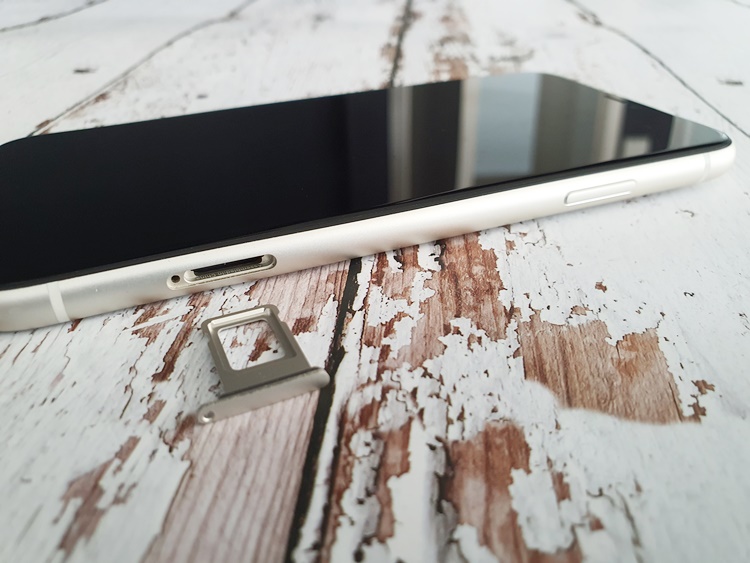 As usual, it only has one SIM slot. The power button is at the same row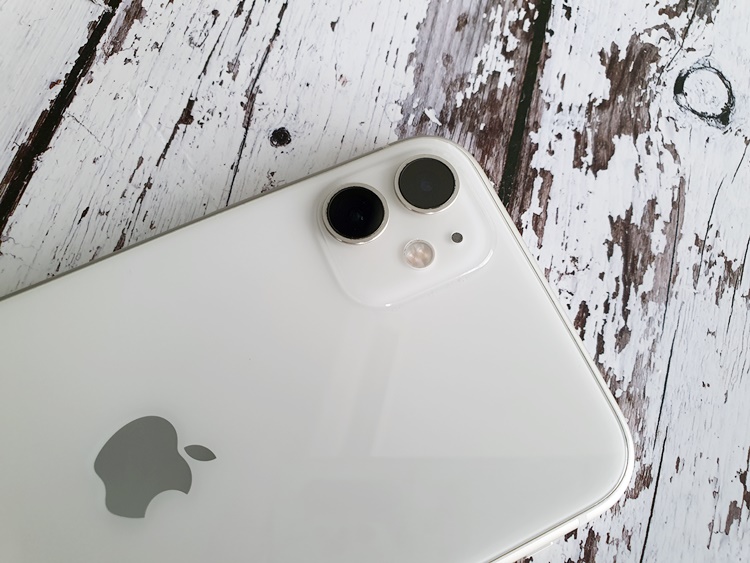 The dual rear camera has a rather protruding bump, but that can be easily solved with a protective casing (highly recommended)
This year Apple came out with their rather polarizing rear camera design (dual rear cameras for the iPhone 11 and triple for the iPhone 11 Pro). We have to admit, it's a bit of a love-it or hate-it moment but it is certainly eye-catching and unique looking. One look at the rear camera hump, and people know, you've got an Apple iPhone 11.
To add on, Apple smartly gave more colour options for the iPhone 11 - there are white, black, green, yellow, purple and the popular (PRODUCT)RED which resonates with fans a lot (and contributes directly to the Global Fund to fight AIDS). There are six colours in total and a crowd-pleaser to consumers who just want the vanilla iPhone 11.
Tech specs and features - Welcoming the Ultra-wide lens and Night Mode
The iPhone 11 series actually has the same A13 Bionic chipset and memory capacity, just the difference lies in the screen size and body material, camera module, and battery. One should never look down on the 4GB of RAM as iOS operates differently, requiring less power for app optimization. For the iPhone 11, the biggest memory storage you can get is up to 256GB which isn't bad and its display is using LCD instead of OLED for the pro variants.
Here are the tech specs of the iPhone 11:
Apple A13 Bionic chipset

4GB of RAM

64GB, 128GB and 256GB internal storage

6.1-inch Liquid Retina HD LCD screen

Measures 150.9 x 75.7 x 8.3mm, weighs 194g

12MP (main, f/1.8, OIS) + 12MP (ultra-wide, f/2.4) dual rear camera

12MP (f/2.2) front-facing camera

Features Face ID, IP68 water and dust resistance, Night Mode, FaceTime audio, AirPlay mirroring, single nano-SIM tray, eSIM, Siri, Wireless charging and fast charge (up to 50% with 18W adapter)

Supports 4G LTE with 2x2 MIMO and LAA, 802.11ax Wi‑Fi 6 with 2x2 MIMO, Bluetooth 5.0, NFC, VoLTE, Lightning port connectivity

iOS 13

3110mAh battery
Although it's the lesser version of the pro variants, the iPhone 11 is still a powerful flagship and we will get to that later at the performance section. The most obvious upgrade from its predecessor is the camera module. Instead of using a telephoto lens, it has been replaced by a 12MP ultra-wide lens with a rather wide 120° field of view.
Apple is pretty late to the party, but for their first attempt, the results are quite satisfying. With a dual 12MP ultra-wide and main camera, this allows the user to switch in between the modes seamlessly and this includes video recording as well (even during recording). Unfortunately, the ultra-wide lens has the fish-eye effect if you're taking a group photo (or something near) at close range and doesn't have OIS (which most phones don't).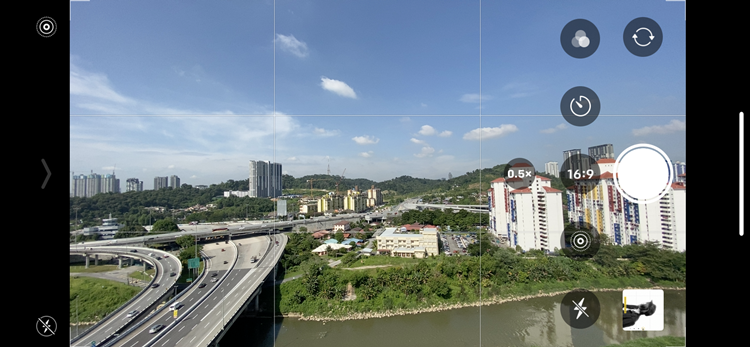 The camera UI hasn't changed that much except for introducing a new 16:9 option and the ultra-wide angle switch
Another feature that Apple implemented late (hey, give them a break, they only launch one phone series a year lol) is the Night Mode and from my experience, the results certainly surprised me a lot. Not trying to sound biased or anything, but Apple's Night Mode is just on another whole level. Not only is it capable of taking starry night photos but the software can automatically analyze the environment on how much light is needed. Of course, you can do it yourself manually which gives you a lot of freedom.
Other than that, the camera user interface remains more or less the same except that the Portrait Mode has a new High-Key Light Mono effect which is pretty cool. Deep Fusion technology is also part of the camera software that came later from the iOS 13 update patch but I couldn't really tell how different it was before. Nonetheless, the photo quality is amazing and I can't wait to show you later below.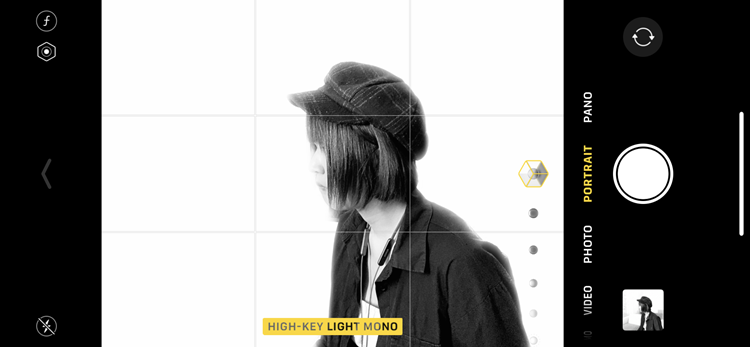 The High-key Light Mono portrait mode as the latest addition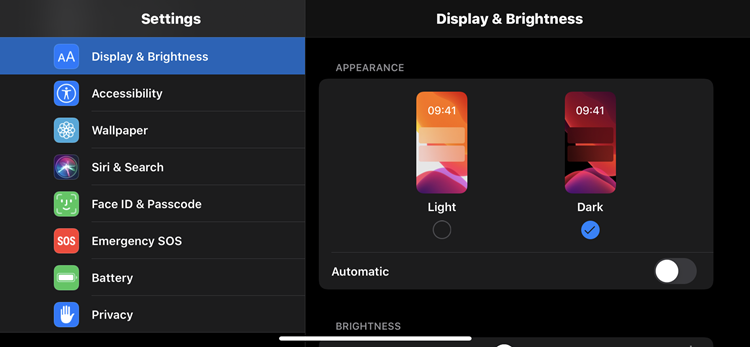 Dark Mode is available on the latest iOS 13
Difference between normal and ultra-wide mode from the same spot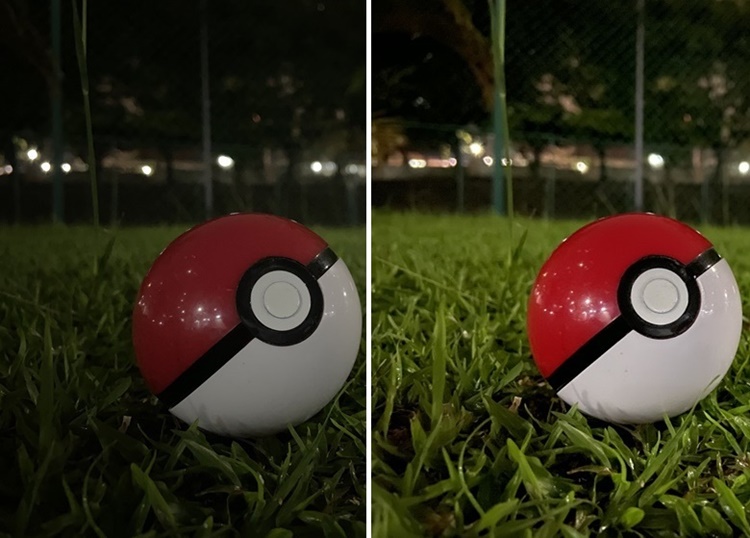 Difference between normal and Night Mode turned on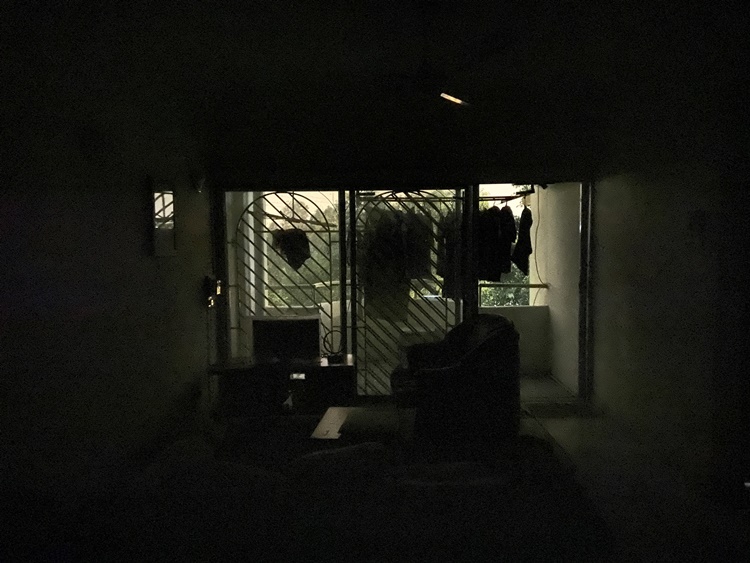 Would you believe me if I told you this photo was taken at midnight with lights off?
Performance - 11/10
With the A13 Bionic chipset at hand, it shouldn't come as a surprise that the iPhone 11 is capable of handling graphics-intense games. The battery performance is surprisingly better than expected, as in most cases, I usually don't bother to charge my iPhone 11 overnight unless I had a gaming session. Charging up can be a drag, though, since the box doesn't come with any fast charger so you either have to borrow or buy one by yourself.
The water and dust resistance have been upgraded to IP68 as well, so that means it can now dive up to 2 metres in the pool for 30 minutes. However, I won't recommend bringing it to the sea for a swim because of the salt. It's also worth noting that the A13 Bionic chipset helps out with smooth 4K video recording @ 60fps so that's nice.
Like most mobile game apps, the iPhone 11 automatically adjusts Call of Duty: Mobile on the highest setting by default
For comparison, the top Android phone of 2019 in AnTuTu didn't even pass the 400k score point
Power overwhelming, not surprised
Battery life chart, the iPhone 11 will last you more than a day easily
Finally, my favourite part of the review - photography! I've mentioned about the Night Mode earlier but didn't really touch on the photo quality. Is it good? Can it match up to those Android phones with up to 108MP cameras? Every time my friends asked me that question, I'd just let the photos speak for themselves.
One fine photo that I love showing to my friends and family is the anthill photo below. At first glance, it may seem like an ordinary photo but when you zoom in, the ants and even the grains of sand are so crystal clear! May I remind you that there are no camera tricks behind this, it's just the 12MP sensor at work with the Deep Fusion software to provide the best quality possible and this itself is a testament to Apple's camera tech. Anyway, check out the photo samples below!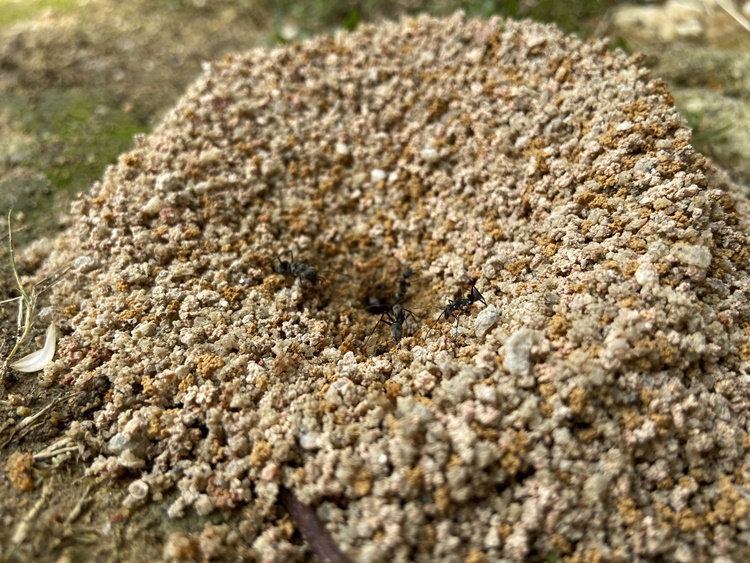 The anthill photo I was talking about, Portrait Mode
Cropped image of the photo, what do you think?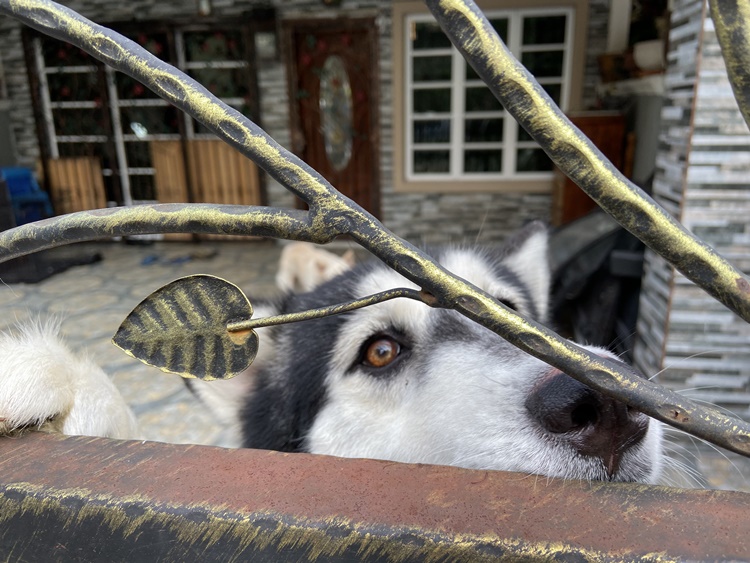 Who's the good boi?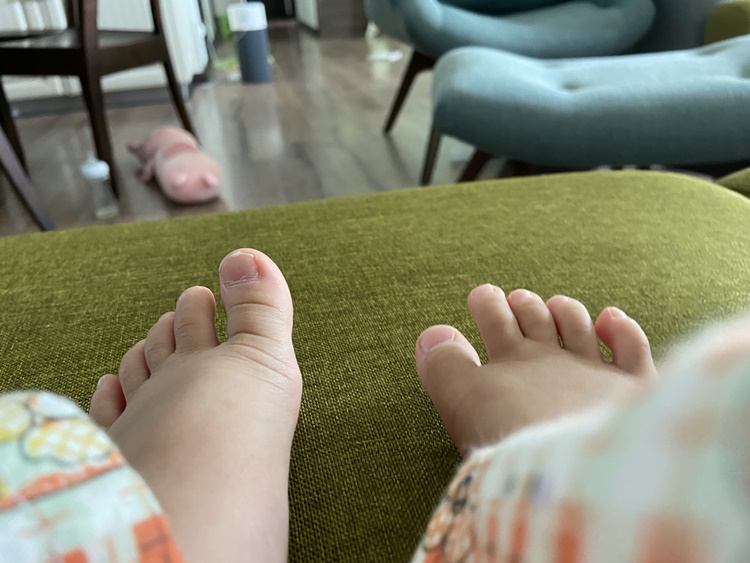 Close up shots aren't a problem for the iPhone 11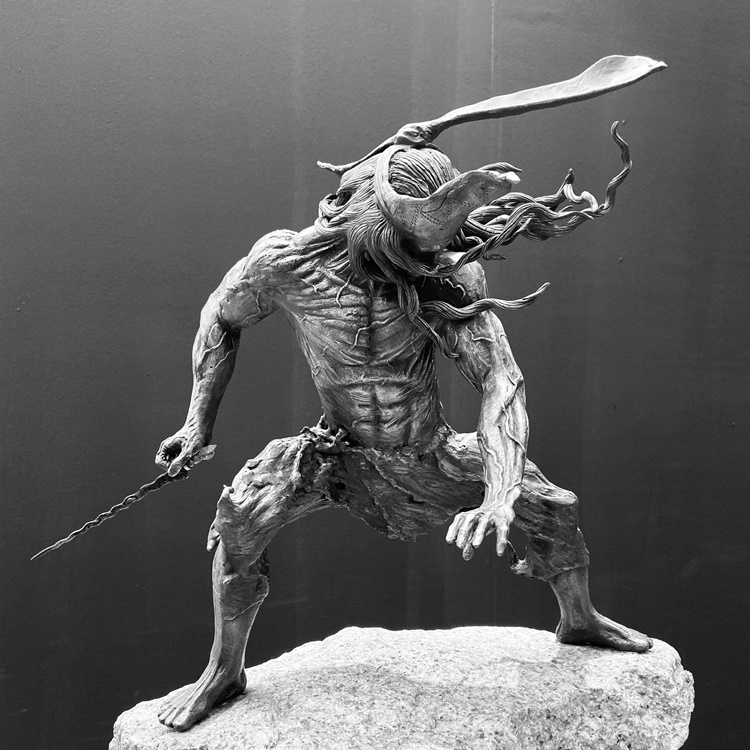 Look at those details (silvertone filter)!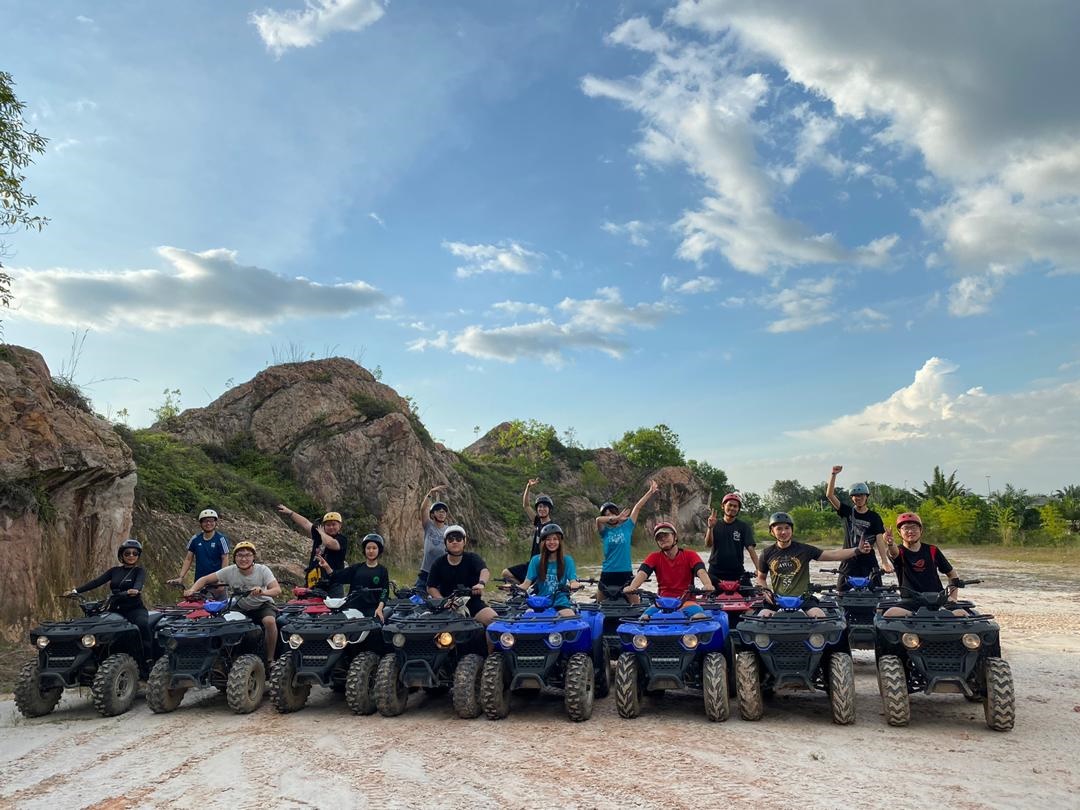 As usual, ultra-wide shots are great for outdoor activities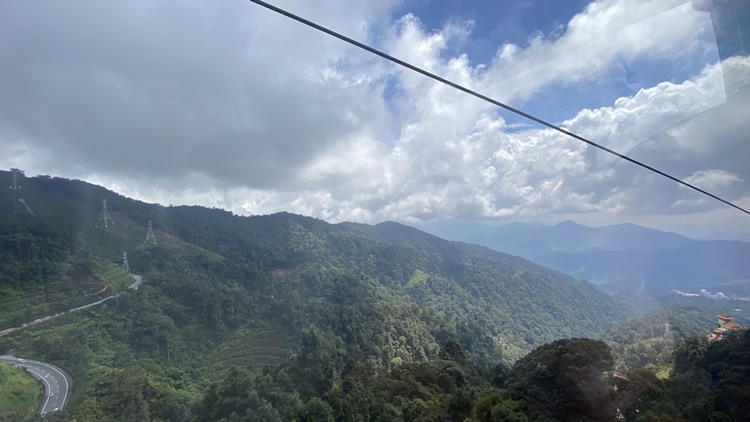 Ultra-wide shot in 16:9 ratio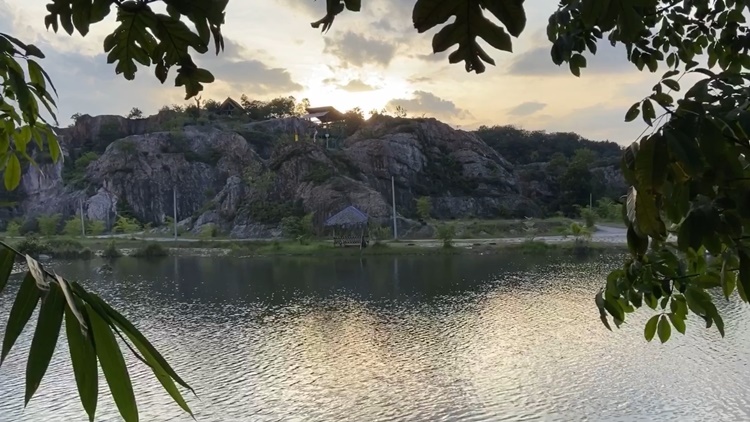 Another ultra-wide shot with the same ratio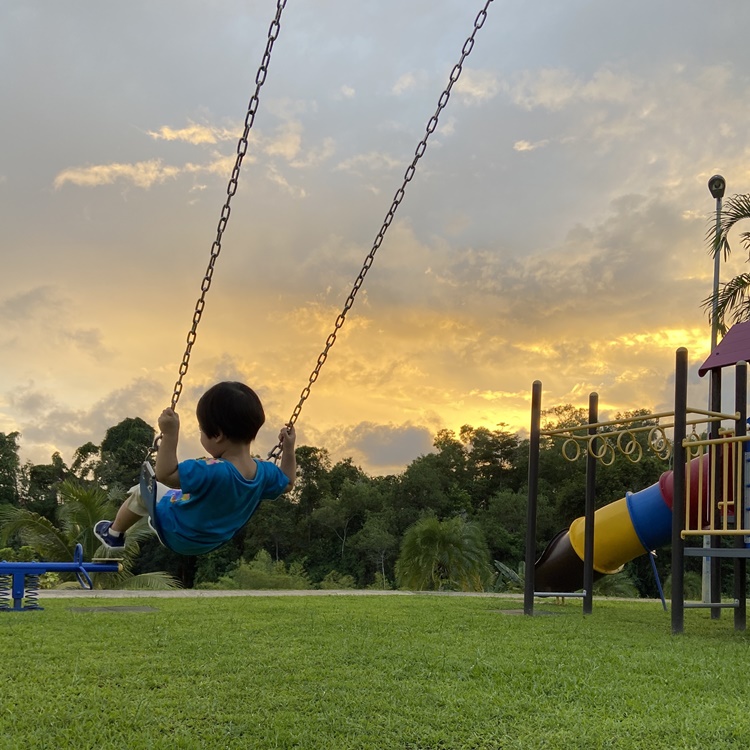 Normal shot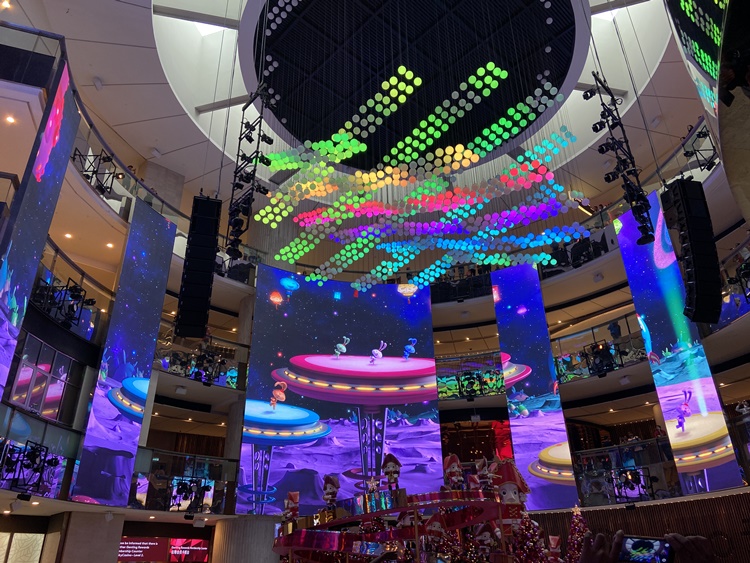 The colour contrast in most photos are not only strong but not too digitalized as well unlike most Android phones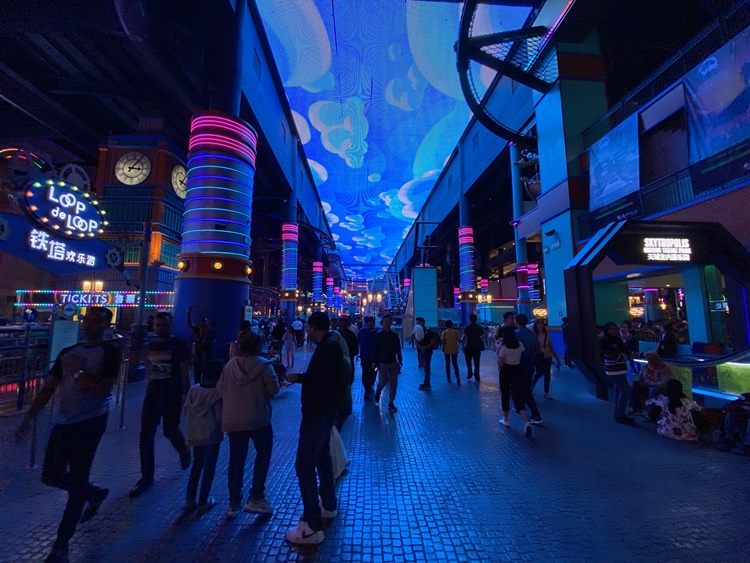 Low-light photography? No problem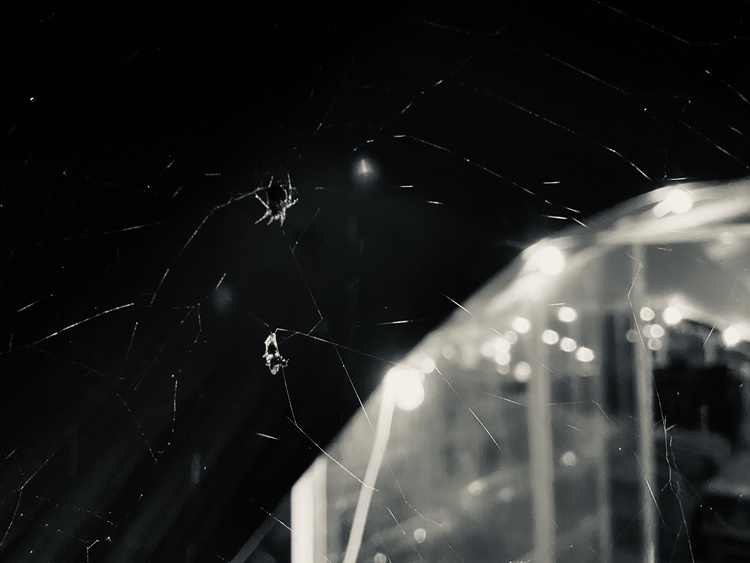 Low-light + portrait mode + silvertone filter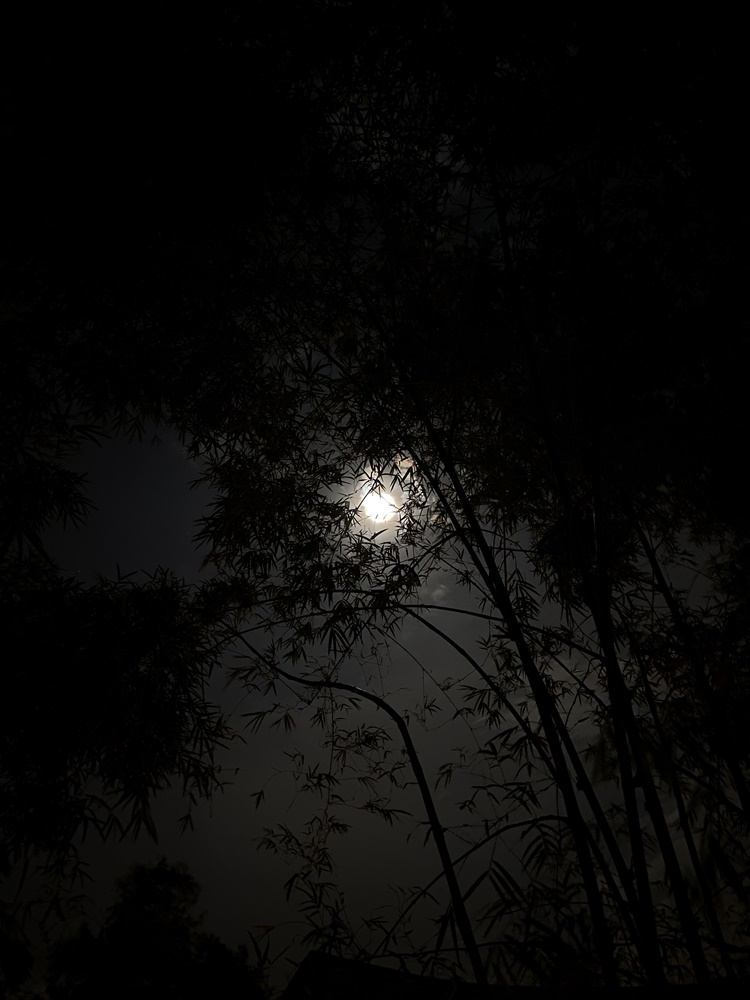 In Night Mode, the iPhone tends to automatically adjust the long exposure shots for you. You can also turn it off and manually set the light sensitivity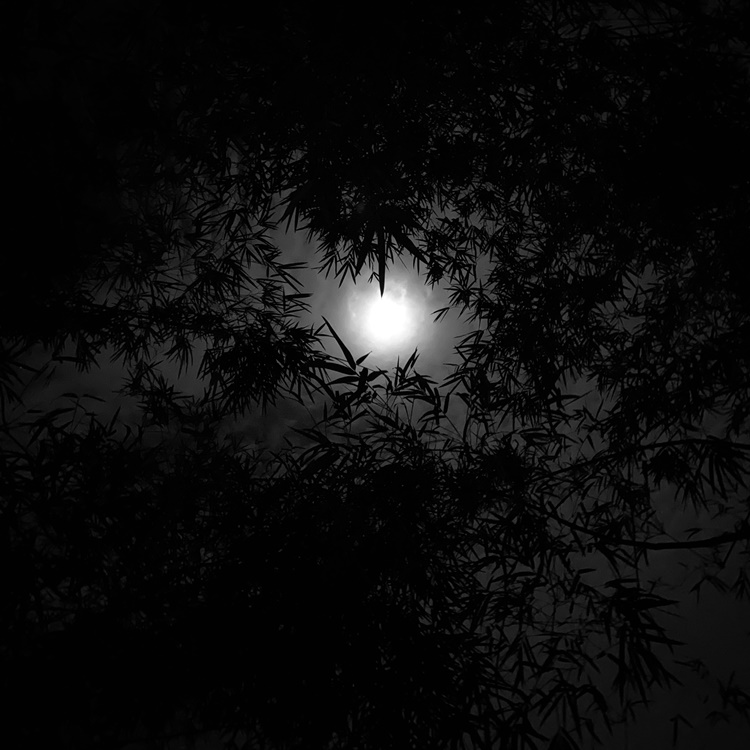 Noir filter for this Night Mode photo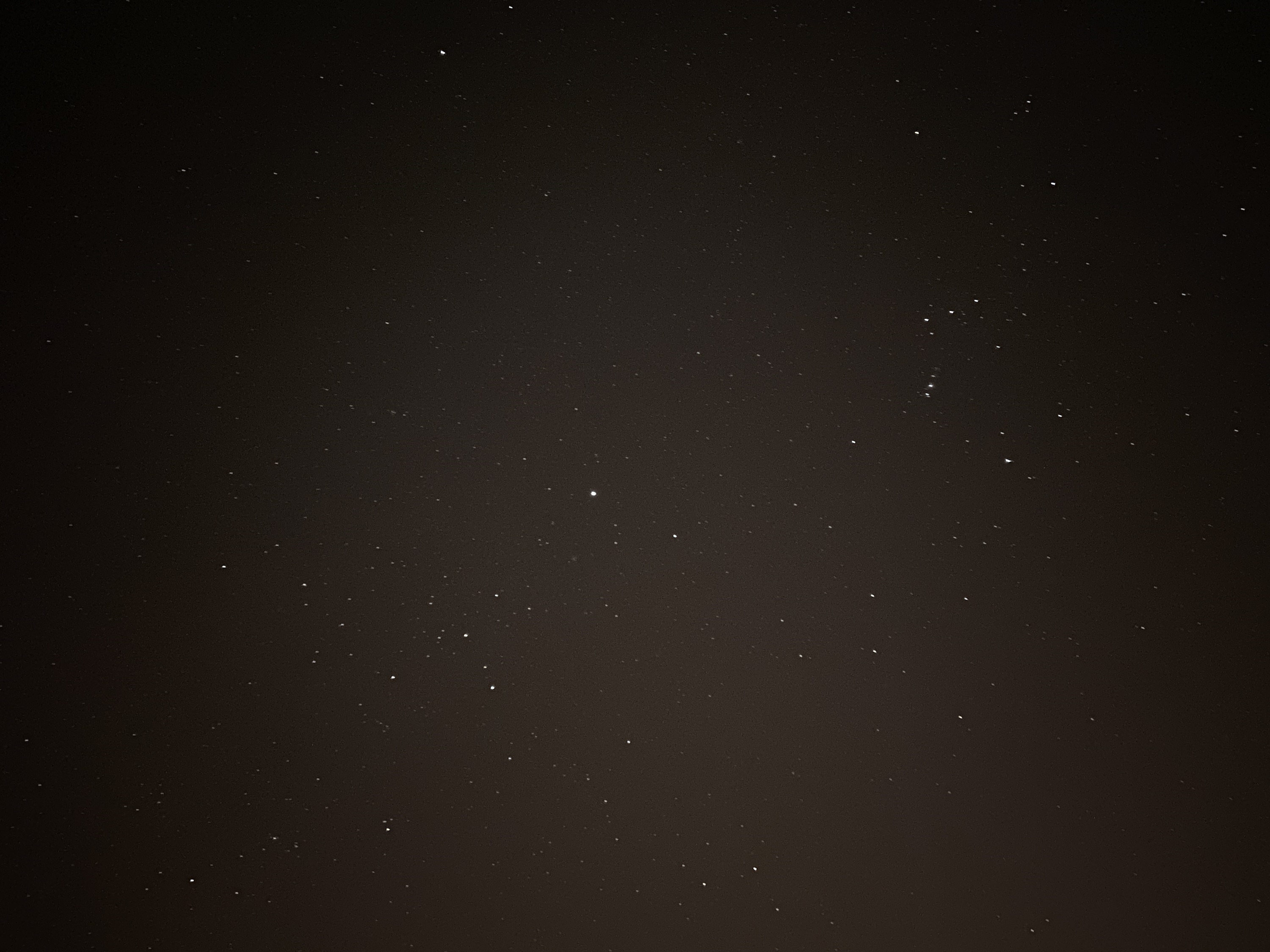 The iPhone 11 is capable of catching astrophotography as well, but you really need to get away from the city's light pollution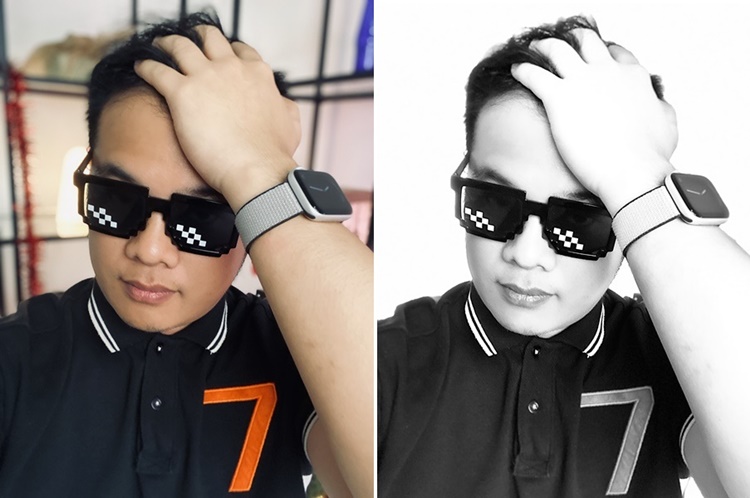 Last but not least, a Portrait Mode selfie using Natural Light (left) and High-Key Light Mono (right). It was interesting to see that the latter removes the background so effortlessly
Conclusion - More than enough for casual iPhone users
After three months of usage, there is actually very little to complain about the iPhone 11. Simple minimalist design, great camera capabilities, and powerful performance in gaming and battery. If I had to nitpick, that'd be the fish-eye effect on the ultra-wide lens but that only occurs on close range and of course, the starting price of RM3399 for just the 64GB model.
For comparison, I think there two flagships that can challenge the iPhone 11 which are the Samsung Galaxy S10e (RRP RM2699) and the OnePlus 7T (RRP RM2599). The reason being is because all these three flagships are the lesser versions of its pro variants, featuring similar camera setups except for the 7T which has an extra telephoto lens. That said, the 7T is the best value one among the three but if you want the iOS experience then the iPhone 11 is the one to go for.
BUT what do you think? Let us know in the comments below and stay tuned for more tech gadget reviews at TechNave.com.