Apple iPhone 5C Malaysia Release Date and Specs

Updated (11-10-2013):-
While the official announcement from Apple yesterday outed the Malaysia release date for the Apple iPhone 5S and 5C as 1 November 2013, a look at the Apple Malaysia site reveals another date. When you scroll down to the Shop online option the date you can start ordering online at the Malaysian Apple store is 31 October 2013. This means if you're looking to get the Gold Apple iPhone 5S then you should be prepared for a midnight rush on 30 October 2013. Looking back at the wording of the announcement and it specifically says "by 1 November 2013" which means that 31 October 2013 also works as it is before the 1 November 2013 deadline.
[Source]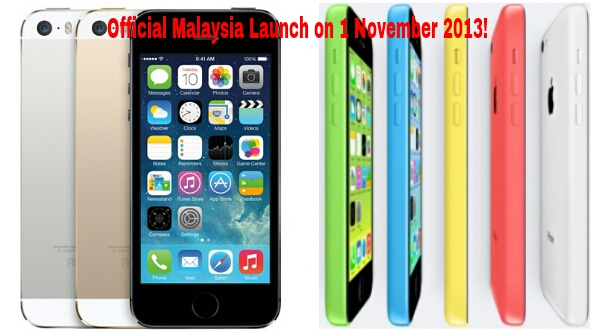 Updated (10-10-2013):-
Apple has just announced the second phase of it's iPhone roll-out and Malaysia is on the list. With this, Apple has officially confirmed that the Apple iPhone 5S and Apple iPhone 5C will be launched in Malaysia on 1 November 2013. While the announcement covers the Malaysia release date, it doesn't include pricing, so we still don't know the official price of either smartphone. In this case we're happy to be wrong with our initial release date estimates of December 2013 but prices are likely to be a bit higher this time around due to the weaker Ringgit and a currency exchange between US Dollars and the Ringgit. We expect that on the launch date of 1 November 2013, all the major telcos will release their Apple iPhone 5C or 5S bundles as well but it will also likely be made available at other local retail sellers. Stay tuned and we'll keep you posted as to any new development.
Updated (19-9-2013):-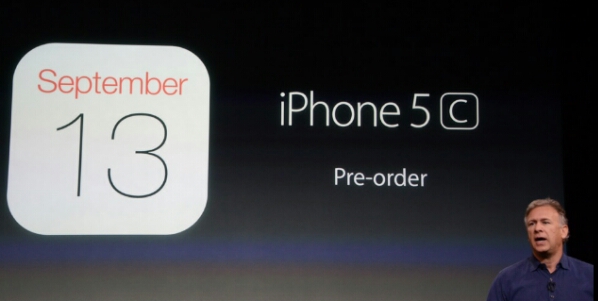 The US Apple Store will start accepting orders for the Apple iPhone 5C starting 20 September 2013 at 3.01am EDT. With Malaysia being 12 hours ahead of the US (and if the Malaysia store opens up at the same time, which is slightly doubtful due to the much later Apple iPhone 5 release last year and 13 September passing with nothing going on) this could set the Malaysia release date for the Apple iPhone 5C at 3.01pm for us here in Malaysia. Do note that previous pre-orders for China saw the Gold and Silver versions going first so keep watch if you're gunning for these colours. For a refresher on Malaysia pricing for the Apple iPhone 5C, check out our price estimates in the table below:
| | | |
| --- | --- | --- |
| Apple iPhone 5C Pricing off contract* | 16GB storage | 32GB storage |
| Apple iPhone 5C | RM1899 | RM2199 |
* Pricing is based on prices in other regions and previous local pricing. Actual local pricing in Malaysia may yet change either higher or lower.
Older Post:
The Apple iPhone 5C was also recently announced and while it did offer a new look with many colourful plastic backplates it doesn't off any other major improvements either in terms of design or hardware. While it replaces the Apple iPhone 5 the plastic design makes it thicker and heavier than the iPhone 5 it is replacing. Still, if you're looking for a more colourful iPhone it does come in blue, green, pink, yellow and white along with a whole bunch of other colourful casings. The Apple iPhone 5C is expected to have a Malaysia release date either on 20 September 2013 or afterwards in time with the US and Singapore roll-out. Apple have said that they expect the roll-out to last until the end of the year so Malaysia will probably get the Apple iPhone 5C at the end of September or early October 2013. According to Apple, there will be a preorder period for the Apple iPhone 5C from 13 September 2013. US pricing for the smartphone currently stands at $99 for the 16GB model and $199 for the 32GB version for 2-year contracts. The Singapore price stands at SG$848 which means the Malaysian price could also be about RM2189. Tech specs for the Apple iPhone 5C include:
1.3GHz dual-core Apple A6 processor
4.0-inch LCD display (640 x 1136 pixels - 326ppi, IPS, LED-backlit)
1GB RAM
16GB / 32GB storage
8MP rear camera (iSight, f/2.4, autofocus, LED flash) + 1.2MP front camera
Supports 4G LTE + Bluetooth 4.0 + A-GPS
124.4mm x 59.2mm x 9mm | 132g
Li-Ion battery
iOS 7
[Source]
Apple iPhone 5C Specs & Price >