Apple iPhone 7 preorder opens today with Maxis, Celcom, Digi and U Mobile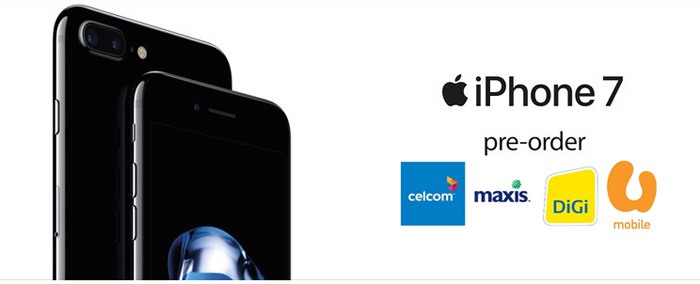 Are you looking to own the newest smartphone from Cupertino? Get ready your bank books as the preorder for the Apple iPhone 7 and 7 Plus is finally here. The four major telcos in Malaysia – Maxis, Celcom, Digi and U Mobile has announced their plans today, ready for customers who wants to get their hands on the latest Apple device.
Maxis is offering the new iPhones only through their MaxisONE Plans, with three commitments available on offer – RM 128, RM 158 and RM 188 monthly. Maxis however is NOT offering the phones under their Zerolution plans. Maxis's preorder table are as follows:

All MaxisONE plans comes with unlimited calls and text, 5GB of video streaming data, 3GB of Spotify streaming data, and for those who wants to add on supplementary lines – each line will cost RM48 with a 5GB quota that can be pooled with the principal line. The MaxisONE 128 comes with 0GB of data monthly, while the MaxisONE 158 and 188 comes with 15GB and 20GB of data respectively.
Maxis is also offering a 24-hour delivery gurantee for all preorders anywhere in Malaysia.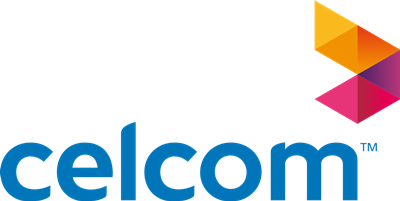 If you head to Celcom's website, you will not see any mention of their preorder, because they are having it on their Bluecube online store instead. The preorder table for Celcom are as follows:
Celcom is the cheapest among the telcos, with it being one of the two telcos offering the phone for the sub-RM100 monthly commitment. The 32GB model of the smaller phone only costs RM 2758, for the First Gold plan – which includes an RM700 upfront payment. For the First Platinum, which asks for an RM 50 monthly commitment, the device will only be RM 2788, with an RM 1100 upfront payment.
Digi meanwhile only offers two plans for the iPhone 7 and iPhone 7 Plus – and both plans has a monthly commitment of RM 148 *Updated: Digi has announced that they are also offering monthly commitments of RM 48 and RM 98 for the new devices. Customers can choose from More Calls and SMS, or More Internet when picking their postpaid plans. The Digi preorder table are as follows:
What makes these plans a bit more competitive is that Digi will bundle an extra 5GB of data every month for the whole duration of the contract. So users who opts for the More Calls and SMS will get 15GB, while the More Internet postpaid plan will get 19GB monthly for the RM 148 monthly commitment. For the two other plans (RM 48 & RM 98 monthly), the data quota will be 6GB and 12GB respectively. The plans also gives unlimited WhatsApp and WeChat usage, as well as free music streaming through Digi Music Freedom.
Customers who wants to get their phone through Digi can opt to buy the device outright, or pay monthly instalments for the new device. The phone can also be sent to them through a multitude of delivery options – or customers can head on to Digi's HQ on 14th October to pick it up for themselves.

What makes U Mobile preorder stand out from the rest is that they are offering the phones to their lowest tier postpaid plan. The i40 only asks for a commitment of RM 40 a month, and the Apple iPhone 7 can be theirs for only RM 2760, which includes an RM 240 upfront payment. The price is similar for the other plans so it is up to the customer on which commitment they are comfortable with. The U Mobile preorder table are as follows:
Apart from the preorder prices, U Mobile also offers a variety of financing schemes under the UPackage instalment plans. Available for the i90 and the i130 plans, the phones can be financed for as low as RM 88 a month for the first year for the Apple iPhone 7 or RM 108 per month for the Apple iPhone 7 Plus. You can check out the payment table here:
For a comprehensive telco plan overview, you can check out TechNave's complete information page right here before you decide on your purchase.