Apple iPhone 7 series being banned by some China companies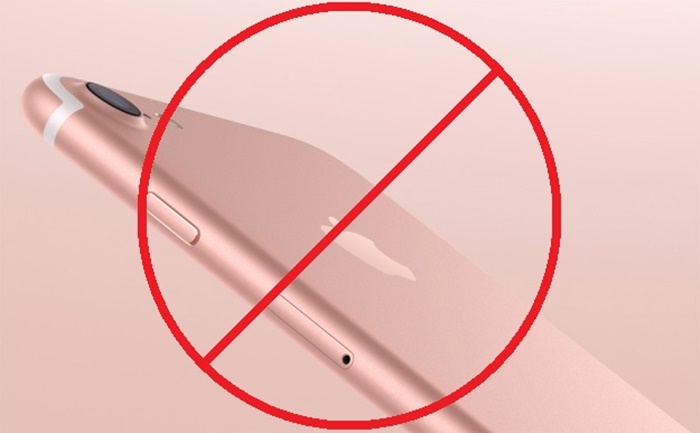 With the release of the Apple iPhone 7 & 7 Plus coming soon into Malaysia, it's evitable to see the company getting made-fun-of in the Internet and not everyone is happy to see some people still wanting the new phones mainly because of being too expensive and being designed similarly to the iPhone 6, and no, Android fans aren't the only one, even some companies have restricted their employees from buying it!
So which company are we talking about here? Well, it's all the way from China. Some of them even went as far as threatening to fire employees should they even purchase one, according to BBC, they found a warning letter (by Nanyang Yongkang Medicine Company) posted on Weibo saying "If you break this rule (buying an iPhone), then just come to the office straight way to hand in your resignation."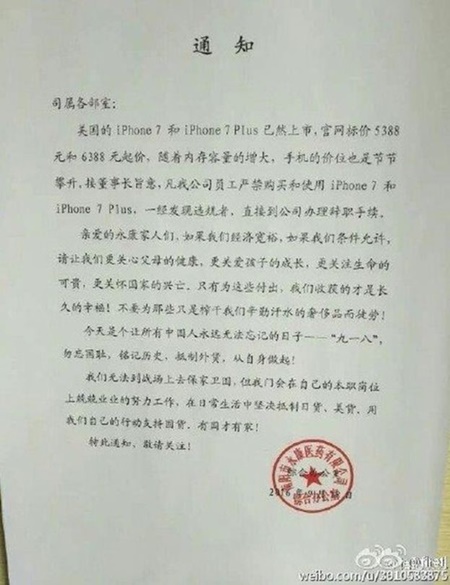 The warning letter from Nanyang Yongkang Medicine Company
Meanwhile, CNET also found another warning memo from China.org, Fuling Xinjiuzhou Gynecology Hospital stated
"The administrative office of the hospital has decided not to allow any staff members to buy the iPhone 7 or iPhone 7 plus. Anyone who insists on purchasing one will be removed from candidacy for annual rewards of outstanding performances. And those who could not afford an iPhone 7 cell phone but still bought one will be asked to resign."
Before you start to become a keyboard warrior, there's actually a reason for this, which is because of patriotism and it's a big deal in a communist country like China. You see, some companies feel that buying a foreign product (especially Apple) is like betraying the country, while that seems a little extreme, but we shouldn't be in the position to judge their patriotism.
I guess we're lucky that Malaysia companies are more chilled about this, but would you go that far in the name of patriotism? Let us know in the comments below and have a TGIF today!
[Source]