Apple iPhone SE beats iPhone 6s in AnTuTu benchmark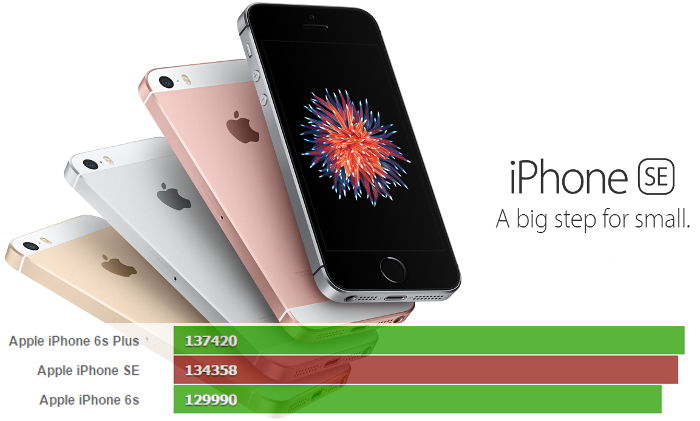 While the upcoming Apple iPhone SE may have the same tech specs or hardware as the higher-end (and higher-priced) iPhone 6s, it turns out that the smaller iPhone SE may be better, at least where AnTuTu is concerned. A recent testing showed that the iPhone SE scored 134358 in AnTuTu while the iPhone 6s managed 129990.

Both scores are absolutely awesome though, beating out most other phones but it appears that the iPhone 6s Plus remains the highest of the three at 137420. The iPhone SE is currently available on order at the Apple Store in the US, but it has yet to arrive at the Apple Malaysia Store. The Apple Malaysia Store has stopped selling the iPhone 5S but there are still no specific Malaysia release dates or pricing details just yet. Stay tuned for more updates.
[Source]
Apple iPhone SE Specs & Price >