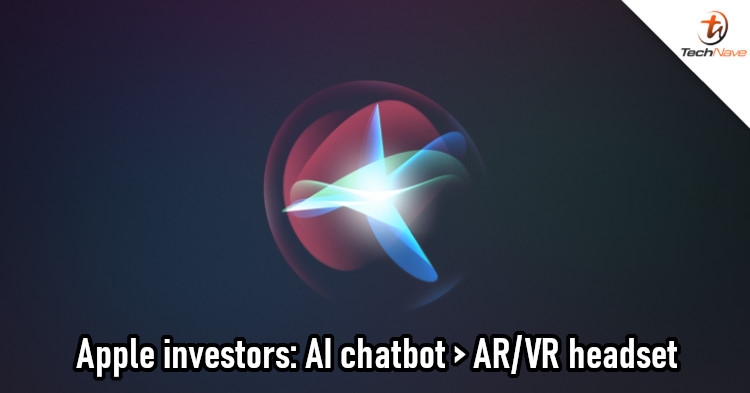 At the WWDC 2023 conference tonight, some would be looking forward to seeing the new Mac Studio. There will also be those excited about Apple's long-anticipated AR/VR headset. But the investors aren't as interested in those products.
According to Ming-chi Kuo, Apple's investors are instead more interested in seeing Apple launch a ChatGPT-like service than the Reality Pro headset. One reason is that investors feel the headset won't provide substantial revenue in the next few years. Also, they believe that revealing a ChatGPT rival at WWDC 2023 could help with AI investment sentiment and lead to demand for new hardware.
终于,苹果最近发布的AR/VR职位描述里,总算泄露出来了他们要把LLM放进AR/VR设备里的想法:"Conversational and Generative AI"

从技能描述看是做app,LLM看起来更像是放在设备上,而不是云上

从使用上来看,提到了需要prompt engineering和prompt fine tuning,看起来更像是人和XR交互方式上做文章… https://t.co/lS7uFrO3vI pic.twitter.com/gtPg1cLL9z

— fin (@fi56622380) June 4, 2023
Apple is hiring developers with interests in "Conversational and Generative AI"
On the other hand, the analyst believes that Apple's headset would still impact the 3D interaction design and computer graphics industries. From a user's perspective, an AR/VR headset from a top brand like Apple could also make more people keen on creating AR/VR content. This would then drive demand for such headsets.
Interestingly, Apple was spotted hiring machine-learning software engineers. Coincidence? Probably not, but we're also not sure Apple will announce a ChatGPT rival at WWDC 2023. Fortunately, the event is tomorrow, so stay tuned to TechNave for news about the event.