Apple is recalling AirPods Pro due to manufacturing defect that's causing sound issues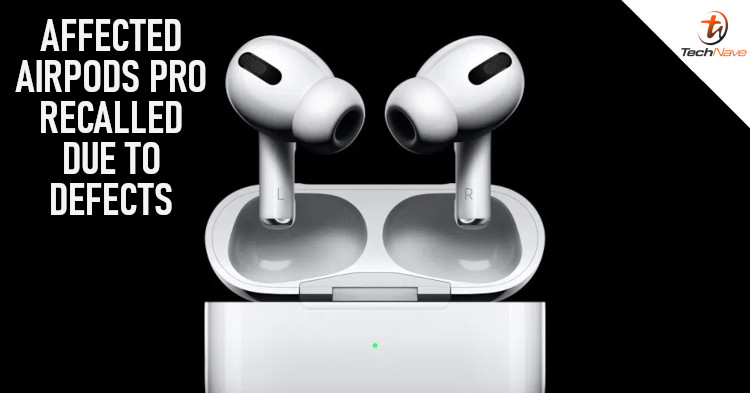 Recently, Apple has announced a recall for the AirPods Pro wireless earbuds that were made before October 2020 due to manufacturing defects which caused the products to not function properly. If your pair of AirPods Pro were to exhibit crackling noise, or if the Active Noise Cancellation were not working properly, it is best to contact Apple or any of their authorised dealers to find out how to get them replaced for free.
However, it is best to note that Apple employees will first examine the AirPods Pro to determine the flaws before replacing the product. Also, since this is mainly an issue with the earbuds and it has nothing to do with the casing, the AirPods Pro case will not be replaced during the recall programme.
With all that said, what are your thoughts on Apple recalling their AirPods Pro? Let us know on our Facebook page and for more updates like this, stay tuned to TechNave.com.