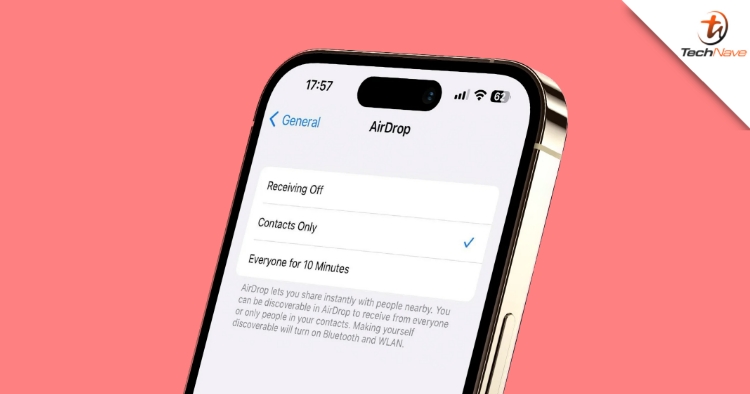 Apple has tweaked how AirDrop functions on the iPhone, whereby users now only have the option to toggle AirDrop sharing with 'Everyone' for 10 minutes. Previously, the toggle allows you to always keep AirDrop on, thus allowing anyone nearby to share files with you.
As reported by MacRumors, the final option on the AirDrop menu has been changed from 'Everyone' to 'Everyone for 10 Minutes'. This limitation was first introduced on iOS 16.1.1 in China in a rather controversial manner, as many claimed that the move was made by Apple to not allow protestors within the country to spread anti-government material via AirDrop.
However, Apple denies such accusations, clarifying that the move to limit AirDrop sharing with everyone to only 10 minutes is to cut down on spam content being spread in crowded areas such as malls and airports. The change will take effect in iOS 16.2, with other settings on AirDrop being virtually the same.
So, what do you guys think of this move by Apple? Share your thoughts with us in the comments below and stay tuned to TechNave for more trending tech news such as this.