Apple may finally allow for always-on display features with the iPhone 14 Pro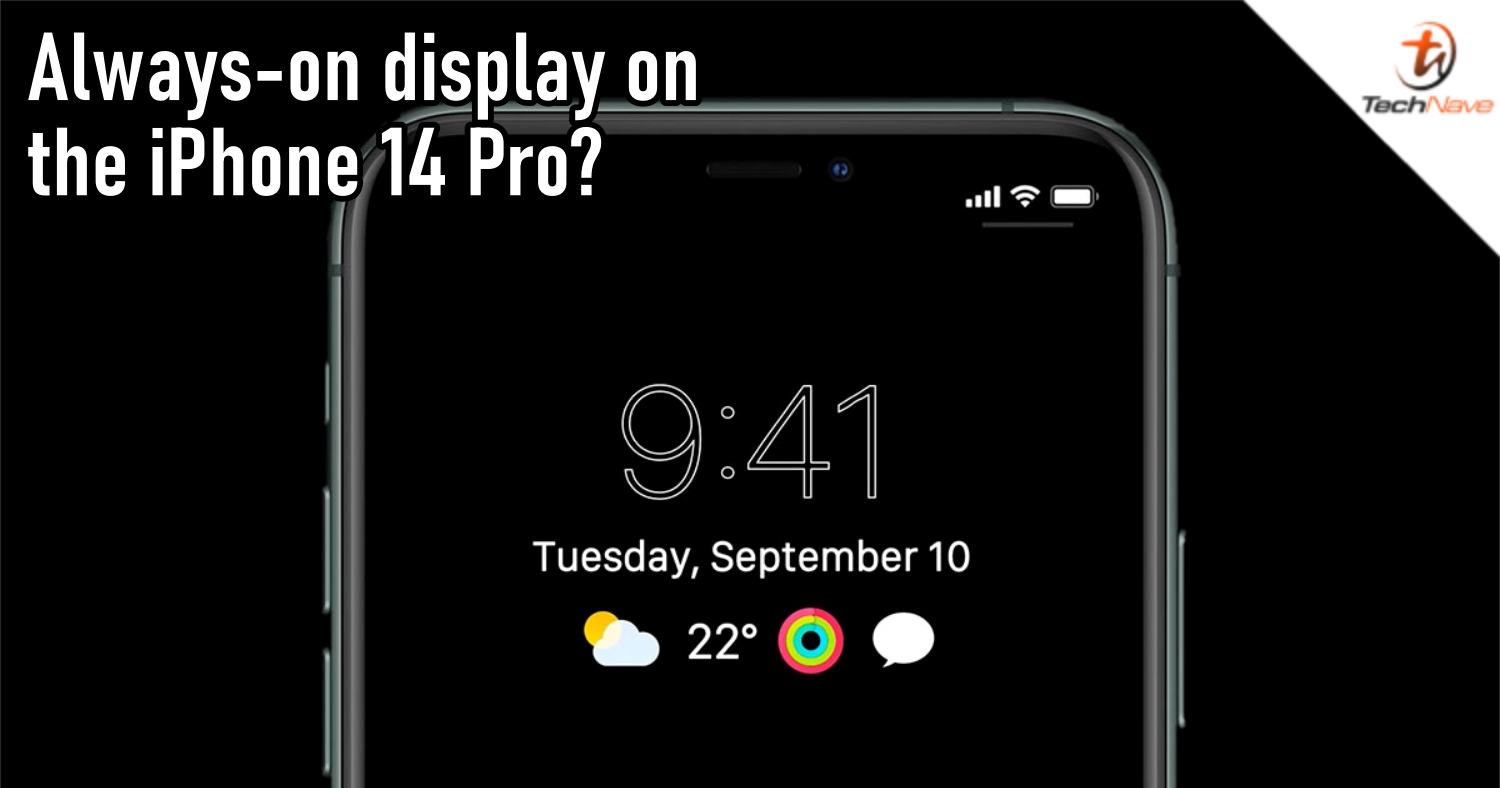 Since switching to AMOLED panels on the iPhone with the iPhone X, Apple has surprisingly never utilised the technology to allow for always-on display features. Safeguarding battery life and avoiding screen burn-ins may play a part in this decision, though the Apple Watch has had always-on displays for a while now and don't seem to be affected.
Well, things might change soon as the upcoming iPhone 14 Pro and 14 Pro Max may feature LTPO panels capable of dropping to as low as 1Hz, hence paving the way for always-on display elements. This is according to tech insider and display analyst Ross Young who is 'expecting' for Apple to make such a move with the upcoming iPhone Pro lineup.
The current iPhone 13 Pro lineup has variable refresh rate screens, though they are limited to between 10Hz and 120Hz. Hence, Apple may have viewed the screen technology to not be power-efficient enough to allow for always-on display elements.
LTPO panels that can go as low as 1Hz such as on the Apple Watch definitely makes always-on display a viable feature that won't drastically affect battery life. For now, this is merely speculative as the final decision would be with Apple.
Android phones with AMOLED panels has had always-on display features for years now, meaning that Apple could've put the feature on the iPhone since the iPhone X but decided not to do so. Let's see whether the new LTPO panels can change the tech giant's mind and finally put always-on display elements on the iPhone later this year.
What do you guys think? Share your thoughts with us in the comments below and stay tuned to TechNave for the latest trending tech news!