Apple may have temporarily stopped production of Watch 7 series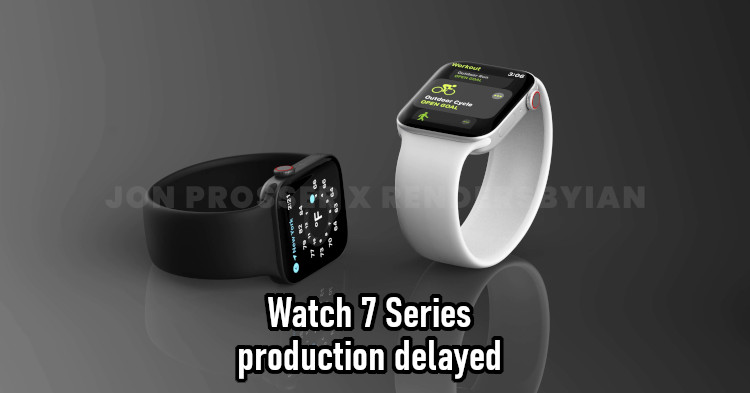 Render from Jon Prosser
The big Apple launch is just around the corner, and the company's next flagship smartphone and smartwatch are soon to be revealed. However, the new devices might not be available at launch. In particular, the Watch 7 series might be out very late.
According to Nikkei Asia, the production of the Apple Watch 7 series has been delayed. It's believed that this is due to the design of the new model, which is considered more complicated than its predecessors. Sources claimed that Watch 7 is "significantly different" from previous Apple Watches, causing issues during the process of assembling the components.
Due to the issues, production of the new model was placed on hold temporarily. Apple and its suppliers are now looking for ways to solve the problem, and possibly refined the design to ensure a smoother mass production phase. Note that we're not sure if this means that Apple wants to change the actual product design or the manufacturing process.
Apple has not made any comments on the report, but don't expect the Watch 7 series to be available anytime soon. Having said that, do you have any plans to upgrade to the new model? Let us know in the comments, and stay tuned to TechNave for further updates on this.