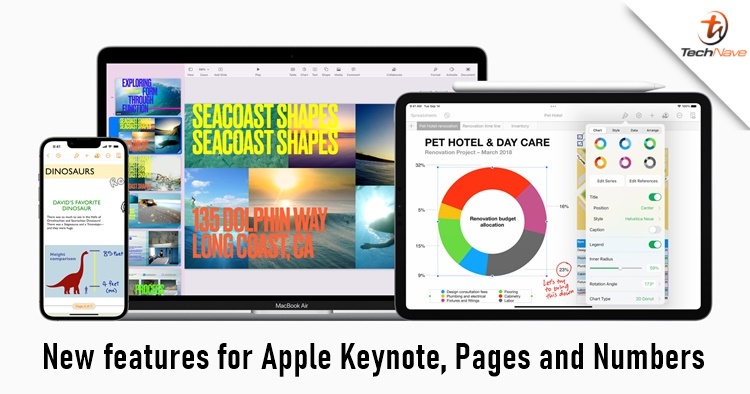 Today, Apple just sent out some new features in Apple Keynotes, Pages, and Numbers. According to the Apple newsroom, these new tools are made for iPhone, iPad and Mac users easier to work. Here are some new updates that you can use on iWork.
Starting with Keynote, Apple has made Keynote presentations more engaging and collaborative. If you have a team working together, the new Keynote tools can be engaging as well thanks to the front camera which users can now add a live video directly on the presentation slides. In addition, there is a new multi-presenter option where everyone can easily control a shared slideshow from the same devices as well.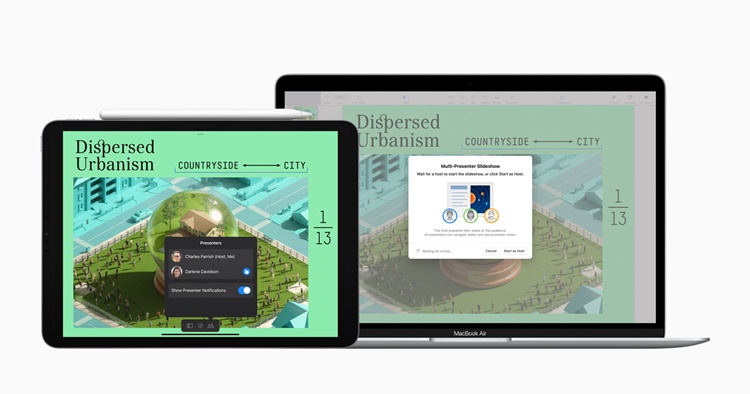 Multi-presenter slideshows in Keynote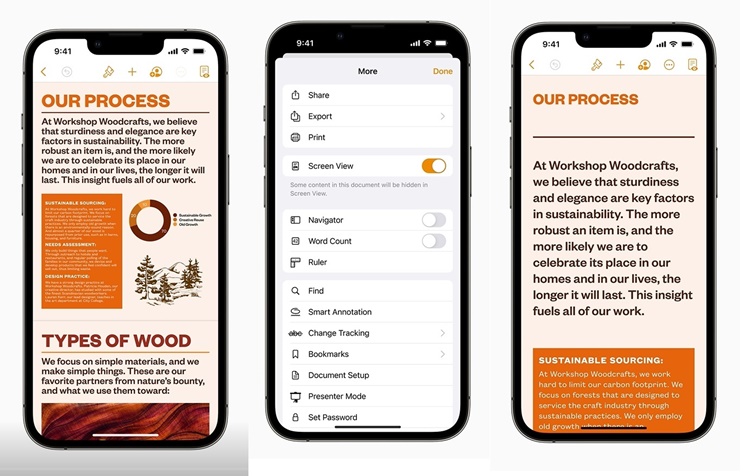 Screen View demo of before and after (left to right)
For those who read and edit documents on their iPhones, Pages now has a new Screen View feature. It can automatically display text, images and other elements in a single column, meaning that the size can be adjustable to fit into the display and tables can be scrolled horizontally. Screen View will be a default setting after the update is done but users can switch it off anytime to see the page layout before printing or publishing.
If you work on graphics and charts a lot, Apple also got them covered for you in Numbers. With pivot tables, users can now summarise, group and rearrange data seamlessly to identify and analyse patterns and trends. Users can also keep the source data private and even import or export pivot tables to and from Microsoft Excel. Like Pages, these full-featured pivot tables is available on the iPhone, iPad and Mac.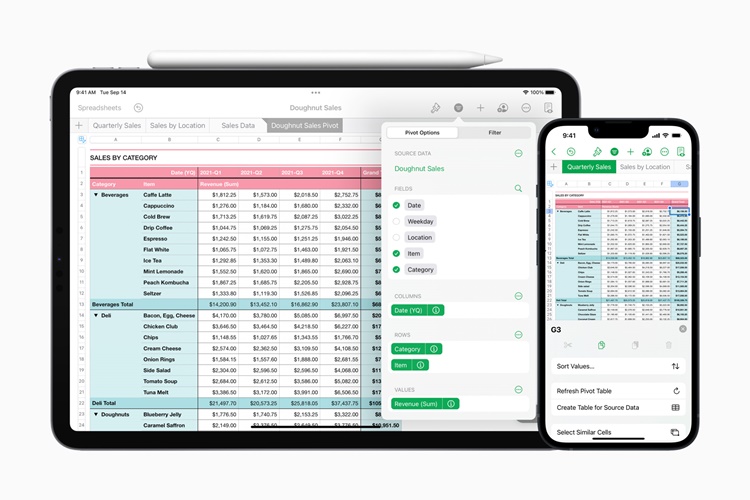 Pivot tables now on iPhone, iPad and Mac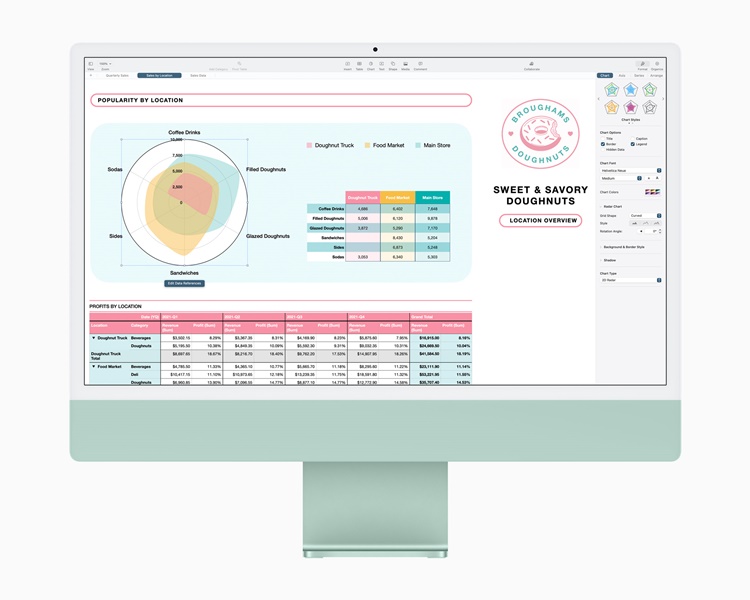 Additionally, Radar charts are a new chart type that makes it easy to visually compare multiple variables with similarities shown as overlapping areas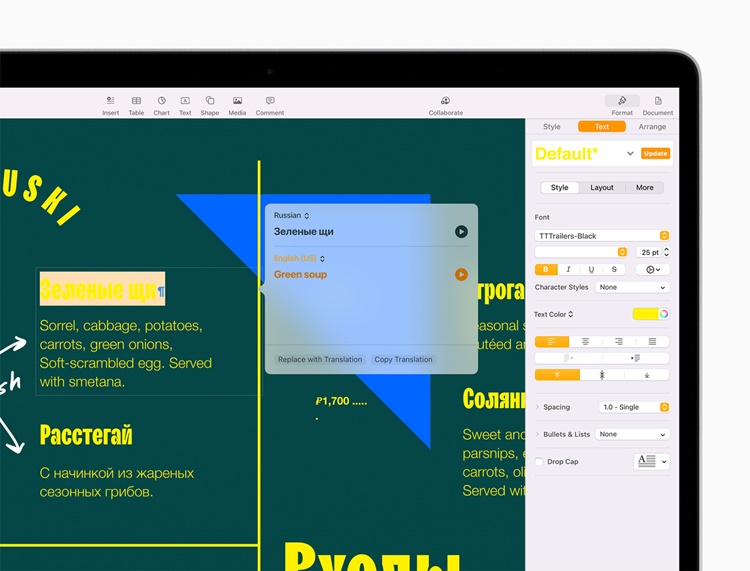 Live translation on the spot
On top of the new features, Keynote, Pages and Numbers will be able to support new translation features. Introduced in the latest iOS 15, iPadOS 15 and macOS Monterey, users can simply select the text and read the translation on the spot. The updates are now available to download on the App Store and Mac App Store from today onwards. Stay tuned for more trending tech news at TechNave.com.