Apple reported to be working on cheaper iPhone with under display fingerprint reader for... China?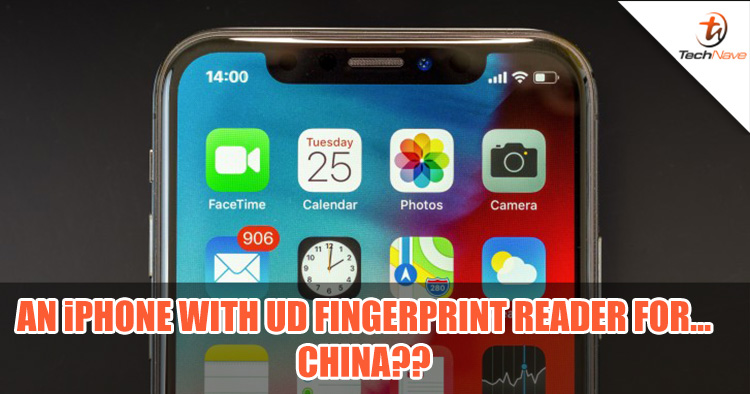 A supply chain in China claims that Apple may be working on a more affordable version of the iPhone without their iconic Face ID. Sources say that it may instead come with an under-display (UD) fingerprint reader to keep costs low and notches smaller (a definite plus if this were to happen).
Apple has gone through two generations of iPhones without the fingerprint reader, opting for the Face ID instead. Now the company seems to have made a U turn, favouring a fingerprint reader under the OLED display. From what we've heard, these iPhones may come with a larger than usual screen to body ratio thanks to the smaller notch and slim bezels.
However, despite the fact that the device may be affordable, the Chinese market tends to favour phones priced at the CNY 5000 (~RM3000) range which was why the iPhone XR didn't take off in China before. This may be the reason why Apple may be introducing a China only device. Now, Apple has never introduced a region-only phone before so the fact that they are making one for China may be highly unlikely. The news that such device may in the works is definitely a possibility given the lower price tag and smaller notch. What do you think? Keep up with the latest Apple news on TechNave.com!
Apple iPhone XR Specs & Price >