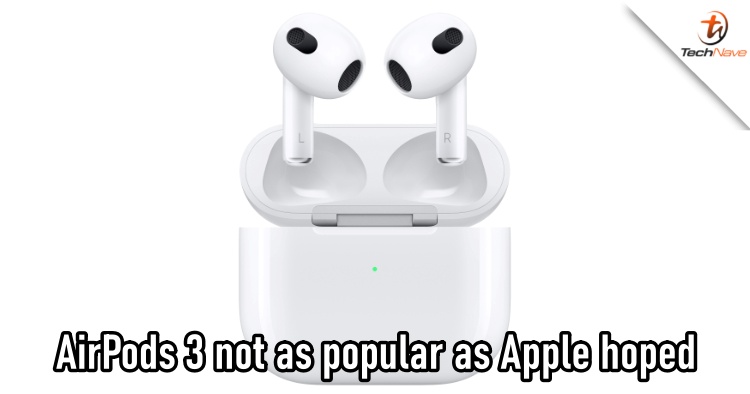 The latest generation of the AirPods, the AirPods 3 is apparently not as successful as what Apple hoped it to be. So much so, that the tech giant is allegedly cutting orders of the true wireless earbuds from its suppliers by over 30 percent for the second and third quarter of 2022.
Shared by reliable tipster regarding everything Apple, Ming-Chi Kuo on Twitter, it is alleged that the demand for the latest generation AirPods is 'significantly weaker' than for its predecessor. Kuo further claimed that this was due to failed product segmentation strategy by Apple.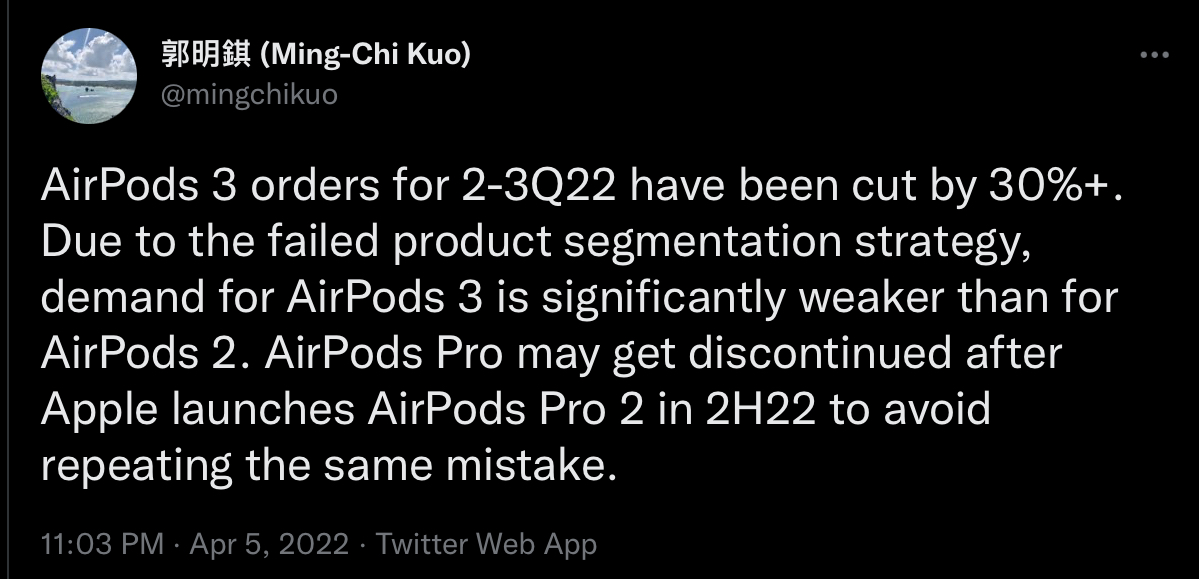 Hence, Apple is reportedly planning to not repeat the same mistakes when it launches the AirPods Pro 2. Kuo reported that Apple will be discontinuing the first-generation AirPods Pro so as not to 'cannibalise' sales of the new product.
The AirPods 3 was released in October last year, but Apple continued to sell AirPods 2 even after the release. As it turned out, the AirPods 2 ended up being more in demand than its latest generation, even though the AirPods 3 has a refreshed design similar to the AirPods Pro.
Speaking of the latter, Kuo also claimed that the AirPods Pro 2 will be released in the second half of this year. However, do take all these information with a grain of salt as these are still rumours and nothing has been confirmed as of yet.
So, do you own any of the AirPods released by Apple? What do you guys think of the AirPods lineup in general?
Share your thoughts with us in the comments below. Moreover, do stay tuned to TechNave for all the latest trending tech news in Malaysia and beyond!