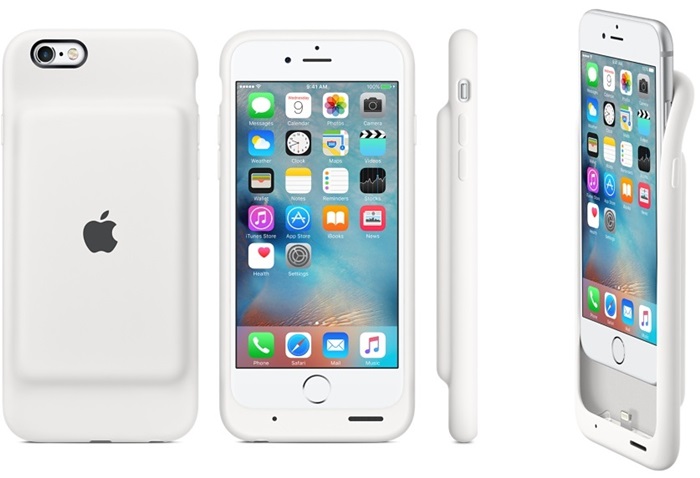 If you're wondering what's that big fat iPhone cover on the image, well that'd be the new iPhone 6s Smart Battery Case by Apple. They have quietly launched it in their online store and it costs $99 (RM421.67).
Coming in Charcoal Gray and White colour options, inserting the Apple iPhone 6s into the charger will automatically display an intelligent battery status on the smartphone's lock screen and in the Notification Center, it also increases the talk time by up to 25 hours, 18 hours on internet usage, and even longer audio and video playback. We don't know how much mAh is that, but that's seriously a lot of power.
There's no charger for the iPhone 6s Plus though, however the iPhone 6 could be used on the new charger since it has a similar design to the iPhone 6s. Apple also promised that all Lightning products such as the iPhone Lightning Dock and Lightning cable will be supported by the Smart Battery Case.
[Source]